Latest news

Seventh Circuit Judge Craig Pfeifle on Thursday was appointed to succeed Judge Jeff Davis as the circuit's presiding judge. The appointment, o…
Upcoming Events
Fri, May 22, 8:00 am
Central States Fairgrounds, Rapid City

Fri, May 22, 8:00 pm
Rumours Coffee and Wine, Rapid City

Sat, May 23, 9:00 am
Founder's Park
Photo
High school
Outdoors
College
Legion
Rush
Golf
Blog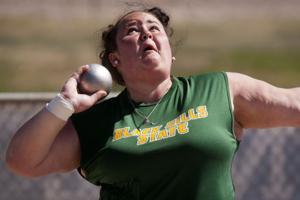 Madison McLaughlin just needs one great throw Saturday at the NCAA Division II Track and Field Championships at Allendale, Mich.
Black Hills To Go
Food
Health
Home & Garden
Religion
Quizzes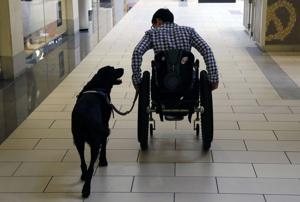 LOS ANGELES | When her muscles locked and left her unable to move or speak, Wallis Brozman was glad she had a genius for a service dog.
Columnists
Editorials
Letters
Submit a letter
Blogs
What a dilemma for the Republicans. They're holding their first debate later this summer, and they have some 20 candidates who have either officially declared or made it clear they'd like to.
World
Business
Technology
"When a train derails on a speed-limited curve, there is one inescapable conclusion: The train was speeding. We look forward to deposing the memory-impaired engineer as to what he remembers happening." — Defense lawyer Robert Mongeluzzi on Am…
Follow The Rapid City Journal
Poll
Loading…
If the vote were today, who would you get your vote for mayor of Rapid City?