Latest news
MITCHELL | Tevyn Waddell hasn't forgotten the view, two rows off the pool deck, where she watched the 2008 U.S. Olympic Trials in Omaha.
Upcoming Events
Mon, May 25, 6:00 pm
Alano Club, Rapid City

Mon, May 25, 6:00 pm
Journey Museum, Rapid City
Photo

Mon, May 25, 6:30 pm
Journey Museum, Rapid City
High school
Outdoors
College
Legion
Rush
Golf
Blog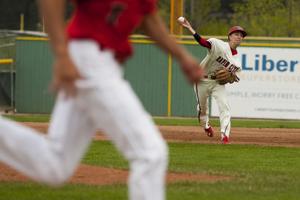 An 0-6 start to the season has become a distant memory for the Post 22 American Legion baseball team after its seventh consecutive victory, which included four straight wins against Bozeman, Mont., over the weekend.
Black Hills To Go
Food
Health
Home & Garden
Religion
Quizzes
Poets often do their best work when they're telling us about something they've seen without stepping into the poem and talking about themselves. Here's a lovely poem of observation by Terri Kirby Erickson, who lives in North Carolina.
World
Business
Technology
MYRTLE BEACH, S.C. (AP) — Authorities say this year's Atlantic Beach Bikefest has been much quieter than last year's violence-marred event.
Follow The Rapid City Journal
Poll
Loading…
Fur-Ever Wild was just approved to keep wolf cubs and fox kits at a wildlife education center in Deadwood. Do you agree with the South Dakota Animal Industry Board's ruling?