Take our quiz and see how well you know our iconic statues.
Latest news
The Pennington County Sheriff's Office reported a fatal motorcycle accident on Highway 385 near mile marker 91 on Thursday afternoon.
Upcoming Events
Fri, Sep 04, 6:00 pm
Firehouse Wine Cellars, Rapid City

Fri, Sep 04, 6:30 pm
The Potter Family Theatre, Rapid City

Fri, Sep 04, 7:30 pm
Rumours Coffee & Wine Bar, Rapid City
High school
Outdoors
College
Legion
Rush
Golf
Blog

The first couple of matches of the season have not been kind to the area's biggest volleyball teams as Rapid City Central and Rapid City Stevens each started off the the season with an 0-2 record and Douglas is 0-1. Sturgis Brown was the only…
Black Hills To Go
Food
Health
Home & Garden
Religion
Quizzes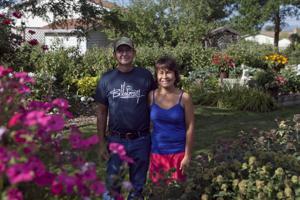 Connie Buckley and her husband, Slim, have slightly different opinions on what kind of plants should be grown in their yard. Slim prefers tomatoes, peppers, vegetables and trees. Connie leans toward flowers.
World
Business
Technology
NEW YORK (AP) — A New York City teacher was arrested early Friday for allegedly crashing a drone into an empty section of seats at the U.S. Open, police said.
Follow The Rapid City Journal
Poll
Loading…
Bettors in Deadwood played wagered nearly $1 million on the new roulette, craps and keno games in Deadwood. Are you more likely to bet in Deadwood with the addition of the new games?