Latest news

Native American parents and grandparents on Thursday watched opposing lawyers argue in federal court in Rapid City about whether a circuit jud…
Upcoming Events
Fri, Mar 06, 10:00 am
Dahl Arts Center, Rapid City

Fri, Mar 06, 10:40 am
Best Western Ramkota Hotel, Rapid City/SD/57701

Fri, Mar 06, 7:00 pm
Tally's Silver spoon, Rapid City
High school
Outdoors
College
Legion
Rush
Golf
Blog
For the Rushmore Hockey Association, the accomplishments keep right on piling up. Two weeks ago, the Squirt 'A' team won an international tournament in Fargo, last weekend the Rushmore Thunder varsity boys claimed the association's first Sout…
Black Hills To Go
Food
Health
Home & Garden
Religion
Quizzes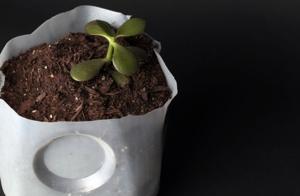 Members of the Hill City Evergreen Garden Club are taking an innovative approach to winter sowing by using milk jugs as miniature greenhouses.
Columnists
Editorials
Letters
Submit a letter
Blogs
Last week's column inspired a predictable backlash: "Dave, why you always hating on the white man?" Focused, as it was, on Native American youth suicide, a slide rule and calculator might show 5 percent of the piece considered historical inju…
World
Business
Technology
LOS ANGELES (AP) — When a man battles Darth Vader, Nazis and other evil-doers for work, what does he do for fun? Harrison Ford finds his answer in a pilot's license and the freedom to take to the skies.
Follow The Rapid City Journal
Poll
Loading…
Should state public school students be required to pass a civics exam, similar to a U.S. citizenship test, in order to graduate from high school?