Latest news
BISMARCK, N.D. | Smoke from forest fires in Canada is causing problems for some people in the Dakotas, and health officials are urging people …
Upcoming Events
Tue, Jul 07, 3:30 pm
Humane Society of the Black Hills, Rapid City

Tue, Jul 07, 6:30 pm
Alano Club, Rapid City

Wed, Jul 08
The Journey Museum and Learning Center, Rapid City
Photo
Education
State
Photo galleries
Video
Legislature
Good Deeds
HILL CITY | One of this tourist town's staple events for the past four decades, the Hill City Logging Show scheduled for Saturday, has been canceled due to wet weather. But the annual Heart of the Hills Parade will go on, the Hill City Chambe…
High school
Outdoors
College
Legion
Rush
Golf
Blog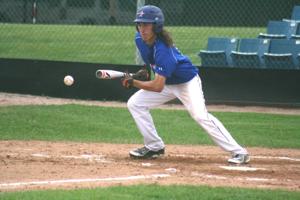 Rapid City Post 320 and Pierre Post 8 will be seeing a lot of each other in the next couple of weeks, which is a good thing for both squads.
Black Hills Business Blog
Talking business
Columnists
Names & Faces
Briefcase
Ag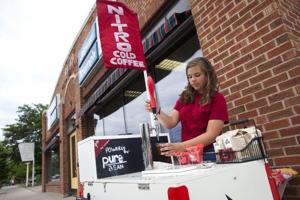 She could be slinging homemade lemonade on a street corner, but instead Winter Faltynski, 14, is pushing forward as a young entrepreneur operating her own full-fledged business venture.
Black Hills To Go
Food
Health
Home & Garden
Religion
Quizzes
Dear Dr. Roach: Please tell me about Celebrex. I am 86 years of age. I took it 15 years ago, and it helped me not to be so stiff. Now my present doctor will not prescribe it for me. I have tried several different medications, but I don't get …
Columnists
Editorials
Letters
Submit a letter
Blogs
BAD: We haven't the foggiest notion why Rapid City's Parks Division would not pursue guaranteed mosquito-fighting money from the state Health Department. According to the city, the division's administrators said they figured they didn't need …
World
Business
Technology
DETROIT (AP) — Telling stories of deep anguish, patients and their relatives described Tuesday how a Detroit-area cancer doctor wrecked their lives through excessive treatments and intentional misdiagnoses while he collected millions of dolla…
Follow The Rapid City Journal
Poll
Loading…
Which of the following options do you think would be a good solution to help increase funds for schools in our area?