Latest news

DEADWOOD | City Commissioner Georgeann Silvernail is championing a ballot measure that she is aware will not accomplish what she wants.
Upcoming Events
Mon, May 04, 6:00 pm
Alano Club, Rapid City

Tue, May 05, 7:30 am
Heartland Dancing, Rapid City

Tue, May 05, 3:30 pm
Humane Society of the Black Hills, Rapid City
Education
State
Photo galleries
Video
Legislature
Good Deeds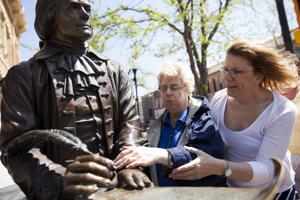 As Anil Lewis, 50, examines the statue of Abraham Lincoln on the corner of Main Street and Ninth Street, he methodically goes over every little detail. The Baltimore native runs his fingers across the surface of the statue until he comes acro…
High school
Outdoors
College
Legion
Rush
Golf
Blog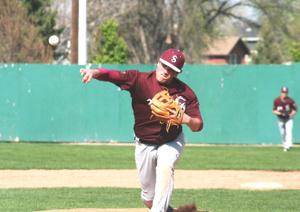 Spearfish Post 164 head coach Matt Kemp couldn't have asked for much better of a season opener than he got on Sunday.
Black Hills Business Blog
Talking business
Columnists
Names & Faces
Briefcase
Ag
Rapid City's historic Main Street firehouse continues to serve a prominent role in the community, even after 100 years.
Black Hills To Go
Food
Health
Home & Garden
Religion
Quizzes
I'm a path-of-least resistance kind of person. In other words, I'm more apt to open a new jar of peanut butter than to scrape out the old one. I leave piles of clean laundry in my bedroom chair for weeks, start projects that too often go unfi…
World
Business
Technology
LAS VEGAS (AP) — The aging Riviera Hotel and Casino on the Las Vegas Strip will age no more as of noon.
Follow The Rapid City Journal
Poll
Loading…
The Rapid City mayoral election is about a month away. Who are you leaning toward voting for at this point in the race?