Latest news
One of the victims in a Fort Collins, Colo., murder-suicide has been identified as former Fruitdale resident Merta Martindale Hoyer, 62, a Bel…
Upcoming Events
Mon, May 04, 6:00 pm
Alano Club, Rapid City

Tue, May 05, 7:30 am
Heartland Dancing, Rapid City

Tue, May 05, 3:30 pm
Humane Society of the Black Hills, Rapid City
Education
State
Photo galleries
Video
Legislature
Good Deeds
YANKTON | The family of a Yankton woman slain nearly a quarter century ago is making a renewed effort to find her killer, and people affiliated with her then-boyfriend aren't pleased about the renewal of suspicion.
High school
Outdoors
College
Legion
Rush
Golf
Blog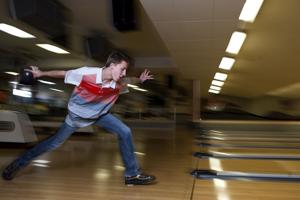 Bowling one 300 game was exciting for Carter Banning. But bowling back-to-back perfect games rose to the level of surrealism for the Rapid City bowler who is only 17.
Black Hills Business Blog
Talking business
Columnists
Names & Faces
Briefcase
Ag
Rapid City's historic Main Street firehouse continues to serve a prominent role in the community, even after 100 years.
Black Hills To Go
Food
Health
Home & Garden
Religion
Quizzes
I'm a path-of-least resistance kind of person. In other words, I'm more apt to open a new jar of peanut butter than to scrape out the old one. I leave piles of clean laundry in my bedroom chair for weeks, start projects that too often go unfi…
World
Business
Technology
BOSTON (AP) — For the first time in court, Boston Marathon bomber Dzhokhar Tsarnaev dropped his blank, impassive demeanor and cried as his sobbing aunt briefly took the stand Monday in his federal death penalty trial.
Follow The Rapid City Journal
Poll
Loading…
The Rapid City mayoral election is about a month away. Who are you leaning toward voting for at this point in the race?