Rapidcityjournal.com App Store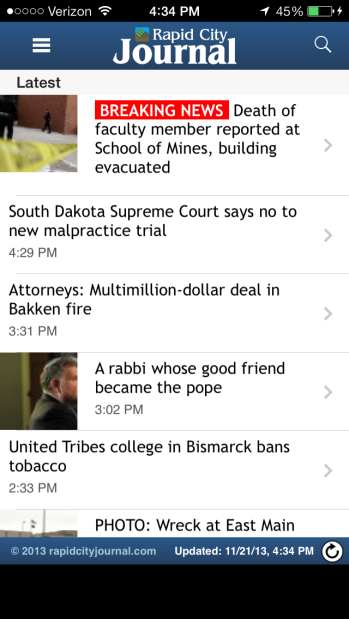 Rapidcityjournal.com News
Check out a host of new features for iPhone and Android. Get news, events, weather and sports and more from the number one local website in the Rapid City area.
New and popular features:
See the latest news, photos and videos. Use a speedy new navigation to swipe through all the latest items quickly.
Download and save articles to read later, or easily share links to your favorites on Facebook and Twitter.
Check out local events near you on maps, then save reminders to your phone's calendar
View classified ads, job listings, autos for sale and more.
Get real-time weather conditions and forecasts.
Search our archive.

Rapid City RV Park and Campground