Curiouser and curiouser ...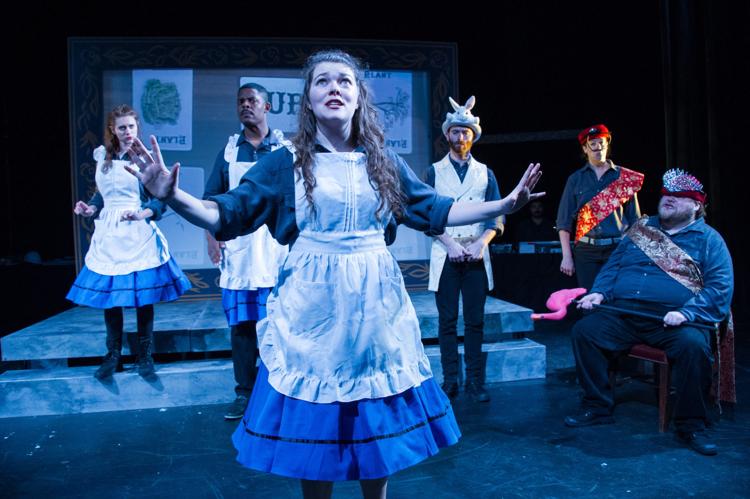 The National Players Touring Theater is back in Spearfish for the third straight year.
On this visit, the group will present Lewis Carroll's "Alice in Wonderland," at 2 p.m., Sunday, April 8. 
A precocious girl falls into a fantastic world of extravagant characters where little makes sense. In this 21st-century staging, cameras, projection and puppets help tell the story of Alice's journey through Wonderland.
Tickets are $10 for adults, and $5 for ages 18 and under and for Black Hills State University students. They are available at the Matthews' art gallery from 10 a.m. to 5 p.m. Tuesday-Saturday, by phone at 642-7973, or online at www.matthewsopera.com.
The theater troupe will also perform William Shakespeare's "Othello" at 7:30 p.m., Tuesday, April 10.
Last call for RCCA concert lovers
The Glenn Miller Orchestra will round out this year's Rapid City Concert Association series with a concert at 3 p.m. April 8 at the Rushmore Plaza Civic Center fine arts theatre. 
One of the few full-time touring Big Band groups, the Glenn Miller Orchestra is directed by Nick Hilscher and features a unique woodwinds section, plus the Modernaires singing group.
Tickets are $25 for adults, $10 for college students and $5 for youth and high school students, and are available at the Civic Center box office at 394-4111 or at the door. All tickets are general admission.
For those weary of the modern world, take a trip back to olden times with a Medieval Banquet Dinner on April 7 at the Naked Winery, 23851 Hwy 85, Hill City. 
Festivities start at 6 p.m. and include belly dancers, tarot card readings, games, minstrels and a magician. 
The four-course meal includes a banquet table, roasted fowl, herb-roasted potatoes, "freshly harvested legumes," and "The King's Confection" for dessert.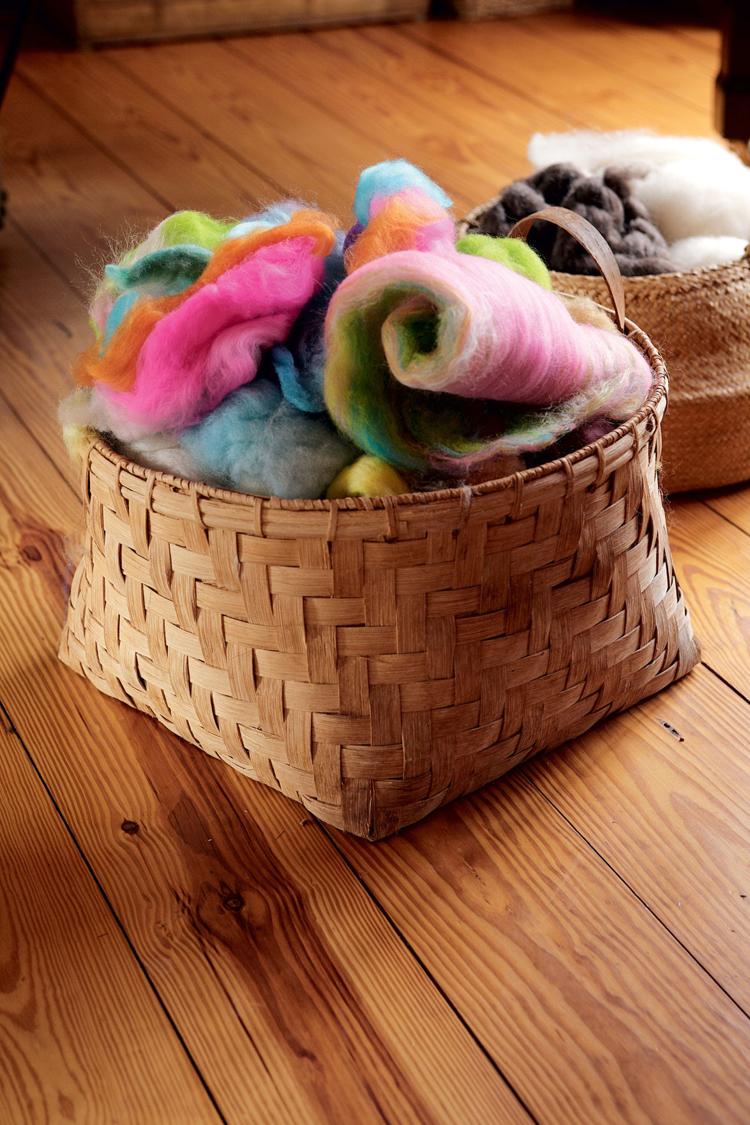 Fiber lovers of all kinds can check out The Black Hills Fiber Frenzy 2018 from April 6-8 at the Mother Butler Recreation Center, 231 Knollwood Drive, in Rapid City.
On Friday, there will be educational classes from 1 p.m. to 4:30 p.m., and vendors at 5 p.m. Tickets for the Friday Night Frenzy are $35, which includes a two-day show pass, a meal, a "swag bag" and admission to see the evening's keynote speaker Ann McCauley. 
Saturday, the Yarn Swap is at 1 p.m. Packages are due by noon. The vendor market is open from 10 a.m. to 5 p.m. Classes are available from 9 a.m. to 5 p.m. 
Sunday, the vendor market is open from 11 a.m. to 4 p.m. The silent fiber auction ends at 1:30 p.m. Classes are open from 11 a.m. to 4 p.m.
A two-day pass to the market is $5; a one-day pass is $3.
For more information on what classes will be offered and the Yarn Swap, or to buy tickets to the Friday Night Frenzy, visit bit.ly/2GEseO3 or @BHFiberFrenzy2018 on Facebook.
Ty Segall and The Freedom Band will perform from 7 to 11 p.m. April 6 at the John T. Vucurevich Event Center in the Dahl Art Center in Rapid City.
The event is hosted by Audio Arts, a Rapid City-based music education nonprofit, which will have "wild new instruments" people can view, as well as information about its summer programs. 
Segall is a multi-instrumentalist singer-songwriter whose style is hard to pin down — garage rock, indie rock and psychedelic rock are among the descriptors used.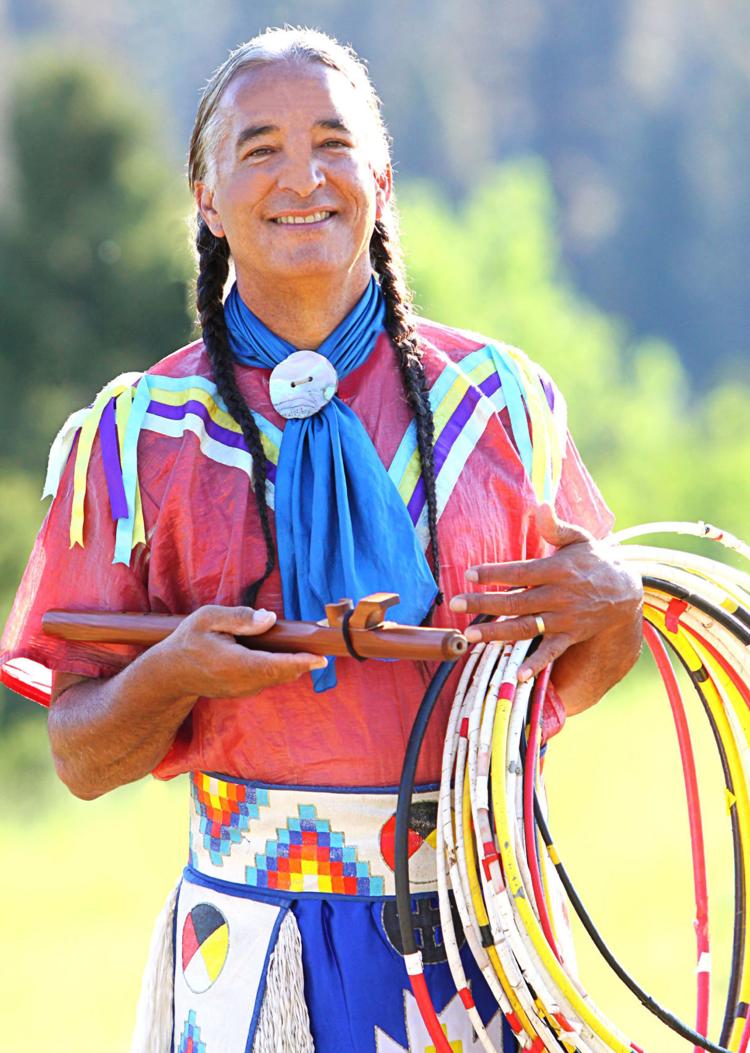 Kevin Locke will perform the final show of the Performing Arts Center of Rapid City's Family Series at 2 p.m. on April 8 in the Historic Theater of the Performing Arts Center.
Locke is a hoop dancer, player of the indigenous Northern Plains flute, traditional storyteller, cultural ambassador, recording artist and educator. Locke, whose name is Tokaheya Inajin in Lakota, is Lakota and Anishnabe. 
Tickets are $8 each or $30 for a family of four, and are available at the Performing Arts Center Box Office by phone at 394-1786 or online at performingartsrc.org.