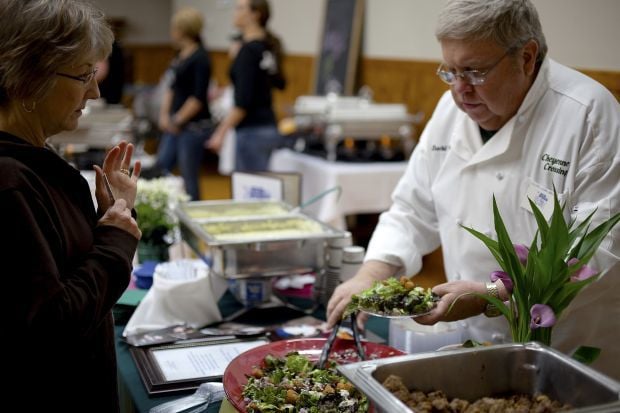 Join the Spearfish Chamber of Commerce at the 25th Annual Taste of Spearfish on Jan. 29 from 5 to 7 p.m. at the Spearfish Park Pavilion. For more information, call the Spearfish Chamber at 642-2626.
This popular event is an opportunity to try many local specialties all in one convenient location. Partake in the silent auction and win certificates from the variety of vendors. 
Several restaurants will be set up in the pavilion that evening. Admission is $2 per person (5 and under free), and food tickets are $1 each. 
This year's participating restaurants include A'viands, Barbacoa's Burritos & Wraps, Buffalo Jump Saloon & Steakhouse, Bunky's BBQ, Cheyenne Crossing Cafe, City Brew Coffee, Guadalajara Mexican Restaurant, Killian's Food & Drink, Lucky's 13, and Qdoba.
Good times with big brass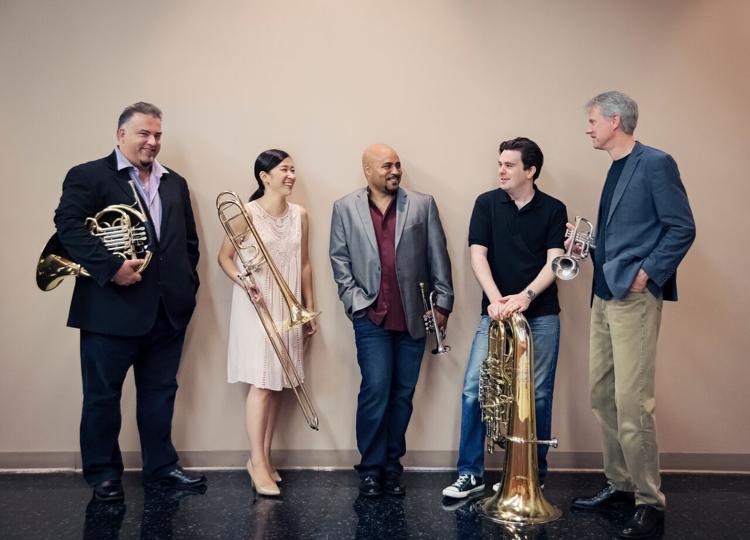 The Rodney Marsalis Philadelphia Big Brass will perform at 7:30 p.m. Friday at the Dahl Arts Center, in the latest Live at the Dahl installment. 
Composed of some of America's top brass musicians, The Rodney Marsalis Philadelphia Big Brass program covers many different music genres — New Orleans, jazz and classical, with a little pop included.
Doors open at 7 p.m. Tickets are $30 for members, $35 non-members and $10 for students with student ID. Purchase online at thedahl.org/tickets or by calling 394.4101 ext. 200.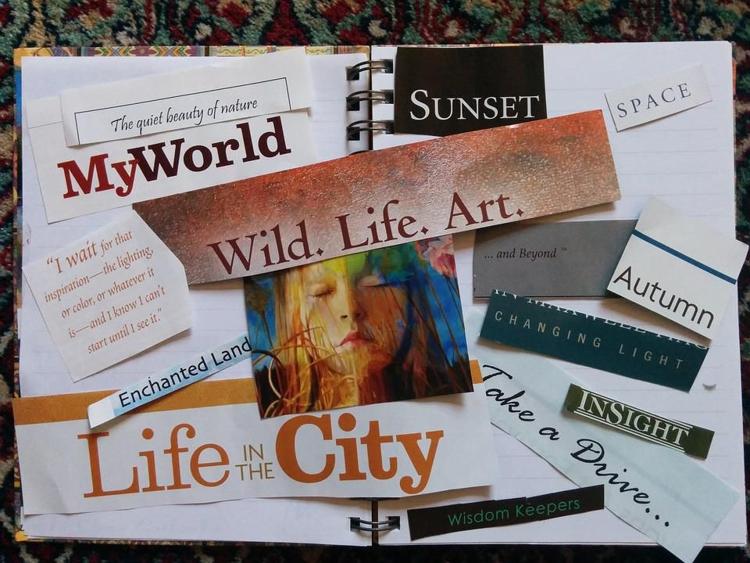 What's your vision for 2018? Find out in a relaxed workshop held at On Common Ground (610 Saint Francis St.) in Rapid City. The workshop takes place from 6:30-8:30 p.m. on Jan. 29.
Participants will write detailed intentions for 2018 and use those intentions to make a vision board illustrating their goals. 
Bring writing materials and a piece of poster board in your favorite color. Markers, magazines, and other art supplies will be provided. The class is facilitated by local writer and teacher Molly Barari.
Cost is $15 per person at the door, and RSVP is required. To RSVP, email mollybarari@gmail.com or call/text (308) 440-0047.
Deadwood History Inc. will host an Odd Art Workshop from 10 a.m. to noon on Saturday at the Days of '76 Museum. 
Participants will learn about different types of art, and youth will study several famous artists and view selections of their Black Hills-inspired artwork. During the workshop, students will create their own "odd art," such as Alien Name Art, which is created by using the child's first name as the design. Youth will also make watercolor magnets with permanent markers. Light refreshments will be served.
The workshop is $6 for museum members and $11 for non-members, and is suggested for students in grades K-6. Reservations are required. 
Call Amanda Brown, education director, at 578-1657 for reservations or more information.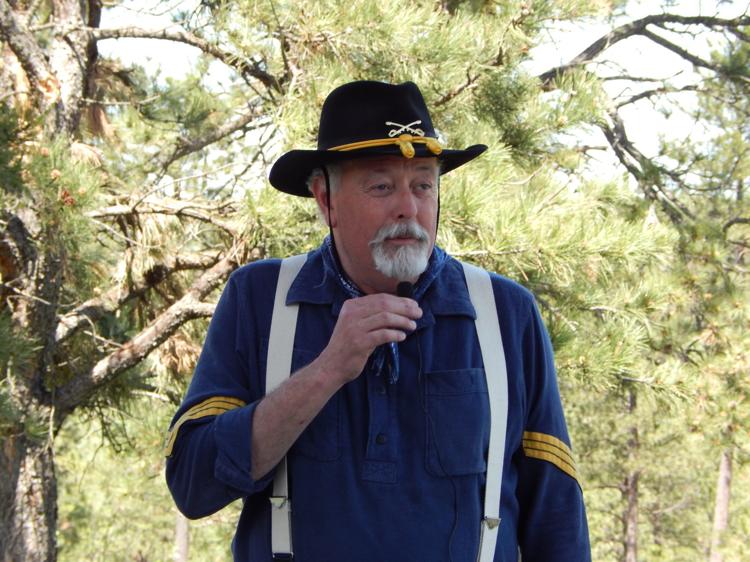 Crook County Library in Sundance, Wyo., will host a program by Randy Bender at 7 p.m. on Friday. The program, "The Buffalo Soldiers: Their Beginnings, Dakota Connections, and the National Parks," is free.
Who were these men, where did the name come from, and where did they serve? Randy Bender, with the Old Fort Meade Cavalry Museum in Fort Meade, will talk about their beginnings, stories from their service in Dakota Territory, and provide a couple of colorful episodes from their time in Wyoming.
The program will take place in the Crook County Library meeting room at 414 Main St. For more information, contact the library at (307) 283-1006 or email crookcountylib@rangeweb.net.
New exhibit at Tri-State Museum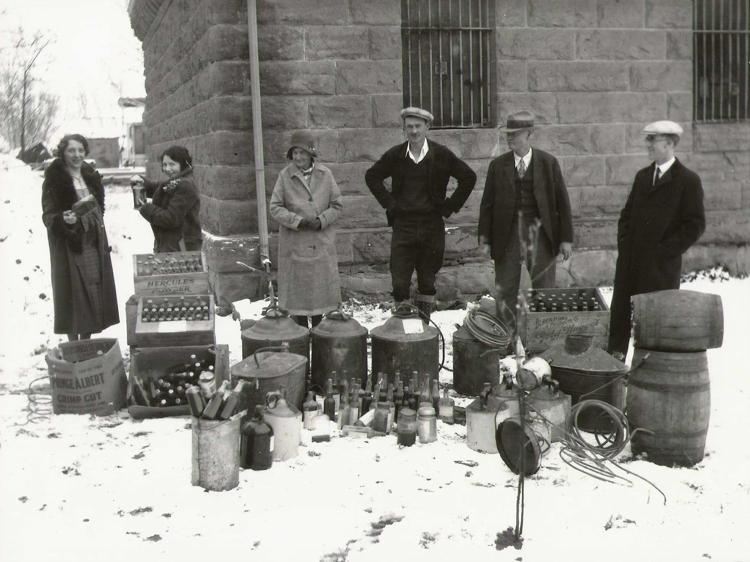 The Tri-State Museum and Visitor Center will open a new temporary exhibit on Saturday, titled "Not a Drop to Drink: The History of Prohibition."
The exhibit will feature photos and storyboards about Prohibition, especially as they relate to South Dakota history. It will also include artifacts of the time, including items from the Roaring Twenties, when Prohibition was in effect.
National Prohibition was established through the 18th Amendment and took effect in 1920. It banned the manufacture, sale or transportation of intoxicating liquors. Increasingly ineffective and ridiculed, it was repealed in 1933.
South Dakota had an on-again, off-again relationship with prohibition after it gained statehood in 1889 and residents had already voted the state "bone dry" before nation-wide Prohibition was enacted.
The exhibit will open on Saturday, with a casual 10 a.m. to 4 p.m. reception. It will remain in place until June 5.
Area residents with stories about that time are encouraged to contact the museum. To provide a story related to Prohibition or an artifact you'd be willing to loan to the Tri-State Museum and Visitor Center, call 1-605-723-1200, email kristi@bellefourche.org or visit at 415 Fifth Ave. in Belle Fourche.
The museum is open Tuesday through Saturday from 10 a.m. to 4 p.m.