The soft glow of colorful Christmas lights, the smell of hot cider and cookies and sounds of Santa's jolly laugh will once again fill the air, as the Olde Tyme Hill City Christmas Parade & Activities kick off the 2017 holiday season Nov. 24 in Hill City.
This one-day event has been a staple in the Black Hills for more than 20 years and features merchant shopping and specials, chestnut roasting at the Alpine Inn, local shops and shopkeepers decked with holiday cheer, Holiday Express train rides on the 1880 Train, and a visit from Santa at the South Dakota Railroad Museum, where he will hand out apples.
Events begin at 10 a.m. Friday, Nov. 24, and continue throughout the evening. Music starts at 5:15 p.m., tree lighting at 5:30 p.m. and the holiday parade begins at 6 p.m. Admission is free.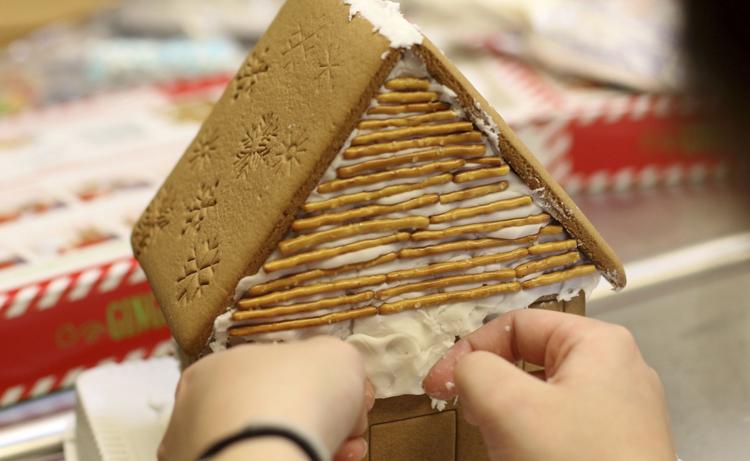 It's almost time for the Home Sweet Home make-and-take gingerbread house craft at the Dahl Arts Center in Rapid City. 
Dubbed "a buffet of sweet creative construction," the annual event is from 1 to 3 p.m. Dec. 9 at the John T. Vucurevich Event Center. In addition to the edible craft, the afternoon will include music and art.
All supplies are provided, and it is free to attend. There are also free holiday-inspired scavenger hunts.
'Wine About Winter' while shopping
Not a fan of winter? Wine about it, why don't you.
No, really: Deadwood area retail businesses are offering "Wine About Winter," where participating businesses offer extended shopping hours from 5 to 8 p.m. and free wine. The recurring event starts Nov. 24 and will continue each Friday through Dec. 29.
Participating businesses include: Madame Peacocks, Old Style Saloon No. 10, Naked Winery, The Pink Door Boutique, Berg Jewelers, West River, Deadwood Dicks, Deadwood Winery, Scott Jacobs Studio, Sick Boy, Broken Arrow Trading Company and the Company Store at the Deadwood Mountain Grand. 
OK, for real this time: Saturday, Nov. 22, is opening day for the Main Street Square Ice Rink.
The ice rink's original opening, scheduled for Nov. 18, was postponed due to unseasonably warm temperatures.
Starting Nov. 22, the rink will be open from 10 a.m. to 10 p.m.
In kicking off the skating season, the movie "Open Season" will be shown at dusk.
Music and comedy combined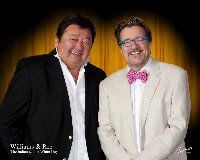 A couple of West River's biggest names in country music will bring their act to Deadwood. 
Williams and Ree, aka The Indian and the White Guy, are returning to South Dakota with their music and comedy act.
Their show starts at 8 p.m. Nov. 25 at the Deadwood Mountain Grand. Tickets are $20 or $15, depending on seats. 
Relive the '70s, just for a while
Visitors can relive the 1970s at this year's annual Holiday Open House of the South Dakota State Historical Society in Pierre. 
Held from 12 to 4:30 p.m. CST on Nov. 24 at the Cultural Heritage Center, the new exhibit, titled "The Spirit of the '70s," will showcase the people, fashion, cultural trends, news, politics and issues of the decade. 
It will include important national events like the Vietnam War and Watergate, as well as local stories like the 1972 Rapid City flood and George McGovern's run for president. 
There will also be entertainment, living history demonstrations, treats and photos with Santa Claus. The event is free, but attendees are encouraged to donate canned goods for the local food pantry. 
Starting Nov. 25, the museum will have extended hours, from 9:30 a.m. to 6:30 p.m. Monday through Saturday and from 1 to 4:30 p.m. Sunday. The extended hours will last through Dec. 23.