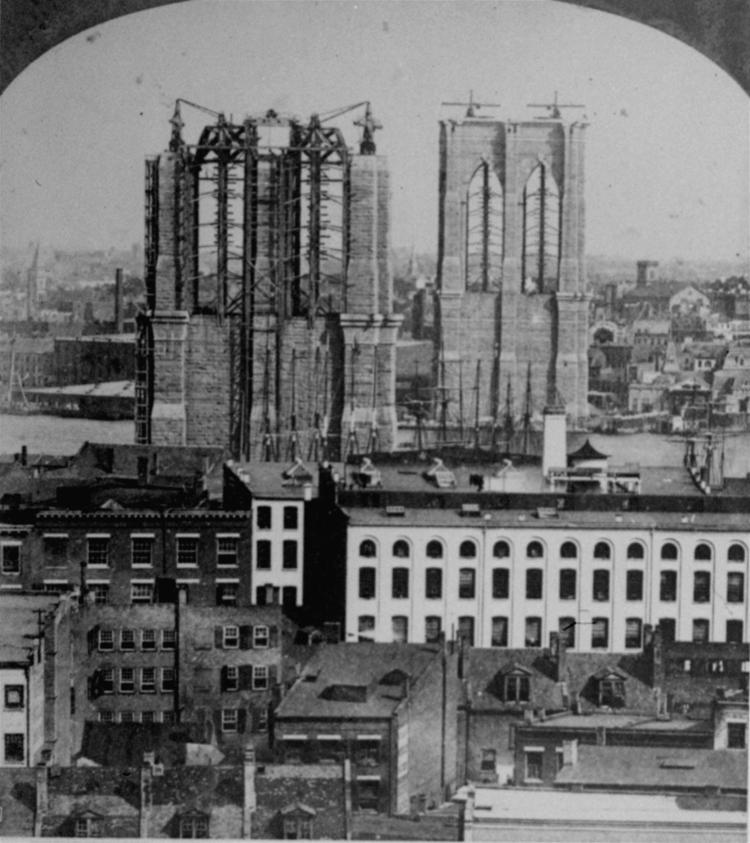 ON JAN. 3, 1870, groundbreaking took place for the Brooklyn Bridge.
In 1521, Martin Luther was excommunicated from the Roman Catholic Church by Pope Leo X.
In 1777, Gen. George Washington's army routed the British in the Battle of Princeton, N.J.
In 1868, Japan's Meiji Restoration re-established the authority of the emperor and heralded the fall of the military rulers known as shoguns; the upheaval paved the way for Japan's drive toward becoming a modern power.
In 1911, the first postal savings banks were opened by the U.S. Post Office. (The banks were abolished in 1966.)
In 1938, the March of Dimes campaign to fight polio was established by President Franklin D. Roosevelt, who himself had been afflicted with the crippling disease.
In 1946, William Joyce, the pro-Nazi radio propagandist known as "Lord Haw-Haw," was hanged at Wandsworth Prison in London for high treason.
In 1959, Alaska became the 49th state as President Dwight D. Eisenhower signed a proclamation.
In 1967, Jack Ruby, the man who shot and killed Lee Harvey Oswald, the accused assassin of President John F. Kennedy, died in a Dallas hospital.
In 1977, Apple Computer was incorporated in Cupertino, Calif., by Steve Jobs, Steve Wozniak and Mike Makkula Jr.
In 1980, conservationist Joy Adamson, author of "Born Free," was killed in northern Kenya by a former employee.
In 1993, President George H.W. Bush and Russian President Boris Yeltsin signed the START II missile-reduction treaty in Moscow. (However, the agreement ultimately fell apart.)