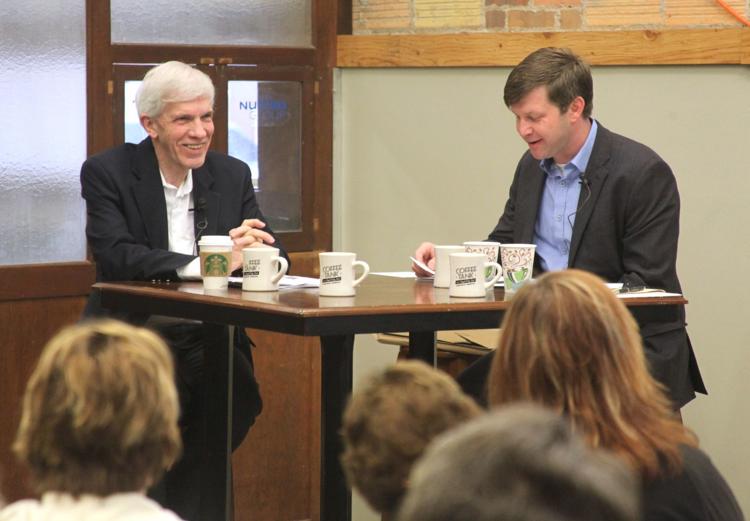 One of the nation's leading philanthropic thinkers and practitioners said Thursday in Rapid City that philanthropy is not a practice people begin after they've made a fortune; rather, it's a way of life that can start in childhood.
Dwight Burlingame said a philanthropic spirit was instilled in him by his Catholic mother when he was a child growing up on a Native American reservation in rural north-central Minnesota.
"At age 6, I needed to start contributing on Sunday at church and put in a dime," Burlingame said.
Eventually, he was expected to make his own money, and he did so by trapping gophers. Local township authorities paid 25 cents for a pair, and his mother continued to enforce the dime-a-week donation rule at church. Once a year, the required amount was raised to a dollar.
"So that really was my first introduction to philanthropy," Burlingame said. "It was required. It was not voluntary — you can be quite assured, I was not too happy."
Burlingame spoke to an audience of 90 at The Garage as part of the Morning Fill Up speaker series at the downtown co-working space.
His early introduction to philanthropy influenced his later career choices. He entered the philanthropy field as a fundraiser for the Bowling Green (Ohio) State University library and later served as president of the university's foundation. He was eventually recruited to the Indiana University Lilly Family School of Philanthropy — the world's first school dedicated solely to the study and teaching of the subject — where he developed bachelor's, master's and doctoral programs. He is currently a professor and the Glenn Family Chair at the school.
Burlingame said he defines "philanthropy" not merely as the giving of money but as "voluntary action intended for the public good." He said voluntary action can include giving, volunteering, advocating or other forms of societal participation that contribute to the betterment of humankind.
Burlingame said he has spent much of his life trying to teach others about philanthropy who may not have been steeped in it like he was as a child. Although he has worked with many other philanthropists, Burlingame said it was his mother's insistence on giving — even when the family had little to give — that made her probably the most important philanthropist in his life.
"It was that requirement," he said, "and it was the expression of thinking about, 'We're not in the absolute worst situation, and there are other people that need your dime more than you.'"