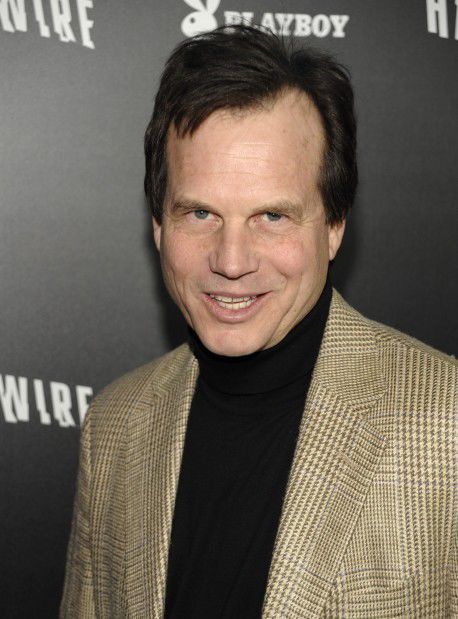 Paxton family sues for wrongful death
LOS ANGELES | The family of Bill Paxton has filed a wrongful death lawsuit against a Los Angeles hospital and the surgeon who performed the actor's heart surgery shortly before he died.
The suit filed Friday against Cedars-Sinai Medical Center alleges the surgeon used a "high risk and unconventional surgical approach" that was unnecessary and that he lacked the experience to perform.
Paxton's death certificate says he died Feb. 25, 2017, from a stroke, 11 days after surgery to replace a heart valve and repair aorta damage.
A spokeswoman for the hospital says patient privacy laws forbid her from giving comment on Paxton's case, but nothing is more important to Cedars-Sinai than the health and safety of its patients.
Paxton starred in the films "Titanic" and "Aliens," and the HBO series "Big Love."
2nd season of '13 Reasons' continues
NEW YORK | A planned second season of "13 Reasons Why" on Netflix will be unaffected by the recent allegations of sexual misconduct against author Jay Asher.
Netflix said in a statement on Tuesday that Asher was uninvolved in the new season, scheduled to air this year. The streaming network added that the series would "not be impacted."
Asher's best-seller from 2007 about a suicidal teenager is the basis for the popular Netflix show. On Monday, the Society of Children's Book Writers and Illustrators told The Associated Press that Asher was kicked out of the organization because of complaints about harassment. The Oklahoma Writers' Federation already has canceled a planned keynote address by Asher at a conference in May.
Asher, 42, has said he chose to leave the children's writers society and was himself a victim of harassment. In an email to the AP, he did acknowledge having affairs with "consenting adults."
Later on Tuesday, the executive director of the SCBWI told the AP that it had strengthened and expanded its anti-harassment policy. The additions included a code of conduct and a plan to have an anti-harassment monitor at SCBWI events. Lin Oliver also disputed Asher's contention that he had left the SCBWI voluntarily and was himself a victim of harassment.
Also Tuesday, Asher's publisher issued a statement saying it had no comment on the allegations.