OURS
OURS: Barnett Arena's future to be considered again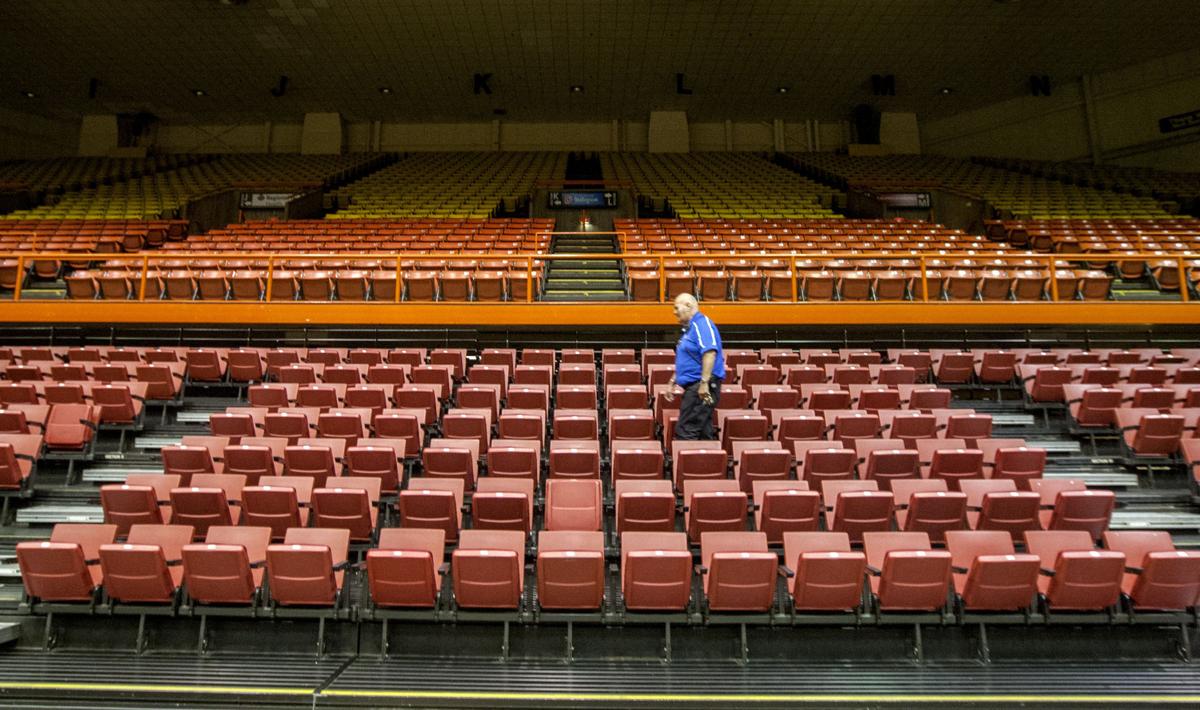 After 30 months, Barnett Arena is back on the agenda.
Mayor Steve Allender will hold two public presentations in September that examine options for the future of the structure, which needs an estimated $25 million in renovations just to be in compliance with the Americans with Disability Act.
And like before, the city also is looking at building a new Barnett Arena, which is now 41 years old.
A previous plan for a new arena was overwhelmingly rejected by voters in March 2015. Then-mayor Sam Kooiker's proposal called for spending $180 million financed by using 100 percent of the Vision Fund for 30 years. With interest, it would have cost an estimated $420 million to retire a debt financed by bonds.
In making the case for a new arena, voters were told it would cost $70 million to get Barnett Arena ADA compliant, which Allender now says was an inflated figure that was never documented.
A new plan calls for spending between $100 and $130 million and using around half of the Vision Fund to retire the debt, which the mayor's office says would be around $180 million versus $240 million for the previous plan.
There are other differences in Allender's option to rebuild. For example, neither a parking garage nor indoor football stadium is being proposed and it would seat 12,000 to 13,000 rather than around 19,000.
What hasn't changed, however, is the condition of Barnett Arena and how that impacts the city's ability to attract concerts, monster truck shows, trade shows and other big events. According to information that will be presented in a slide show at the public presentations, Barnett is hosting fewer events and that has led to a decline in attendance and less sales tax revenue for the city.
Mayor Allender and his staff have spent a considerable amount of time studying the issue and developing two options — to repair or rebuild — for the city council to consider yet this year. The public will get its chance to look at the results of that research starting this week.
The public presentations will be held from 6:30 to 8:30 p.m. on Thursday, Sept. 14, and Monday, Sept. 25, at LaCroix Hall A in the Civic Center. The sessions will open with a slide show by the mayor that will be followed by a question-and-answer session and a tour of Barnett Arena by Civic Center staff. The mayor hopes to have the city council consider the options by Thanksgiving.
The public should take advantage of this opportunity. It will give those who attend the information needed to make an informed decision on a project that will impact Rapid City for decades.