Supporters and opponents of uranium mining in southwest South Dakota will have to wait longer than expected for the federal Atomic Safety and …

As the Environmental Protection Agency reviews permit applications for Powertech's plan for in situ uranium-recovery mining in southwestern So…

Related

Opponents of a plan to use groundwater to mine uranium in Fall River and Custer counties claimed victory Monday when a federal board made publ…
Photo Galleries
Latest news

Opponents of a proposed uranium mining operation in southwest South Dakota are attempting to rally support in Custer County, while an Atomic S…
Opinion
More Editorial
I am a proud resident of Edgemont in Fall River County. We are a progressive community led by educated individuals who do their research before diving into a project.
More Uranium News
SIOUX FALLS | An attorney representing the Oglala Sioux Tribe says a company proposing a uranium mine near Edgemont needs better studies to ensure that it won't hurt cultural and historic sites in the Black Hills.
About the Project
Uranium is a radioactive rare earth metal that provides fuel for nuclear reactors. Once mined in southwestern South Dakota in the 1950s and 1960s, the open pit mines left scarred earth and an extensive cleanup of the Edgemont uranium mill. Now, with the proposed Dewey-Burdock project northwest of Edgemont, uranium mining is poised to make a comeback.

At stake is whether a Canadian-based company named Powertech Uranium Corp. will be able to use a new type of mining, known as "in situ," that is cleaner than the old methods.

But the project's opponents are concerned about whether the mining project would tarnish the region's groundwater and pollute regional aquifers. As two federal agencies and members of two state Department of Environment and Natural Resources boards decide whether the project goes forward, one thing is clear: from state officials with connections to the company, to the easing and suspension of state mining regulations, a pattern favoring the Dewey-Burdock project has emerged.


Meet the Staff
Joe O'Sullivan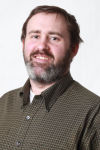 Joe O'Sullivan is an investigative reporter and news feature writer.
Daniel Simmons-Ritchie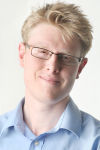 Daniel Simmons-Ritchie covers general news and Pennington County for the Rapid City Journal.
Follow The Rapid City Journal
Most Read