Sturgis voters overturned Tuesday the City Council's decision to annex the Jackpine Gypsies Motorcycle Club property.
While the school board had previously planned to vote on several parts of the back-to-school plan in a special meeting Tuesday night, board members decided to hold off on a formal vote until Monday.
A local group says it wants to help a new Rapid City-based federal cold case unit with the emotional and spiritual needs of relatives of missing and murdered Indigenous people.
The Sturgis rally is typically a boon for small churches, senior centers and community organizations that raise much-needed income by feeding …
Sturgis is making final traffic preparations with the 80th annual Motorcycle Rally that officially starts Friday.
Peyton Krahulik, a computer science and math senior at South Dakota Mines, was awarded the Department of Defense (DoD) Science, Mathematics, a…
Get a recap of Tuesday's local news stories from Rapid City Journal.
This week's local crime and court updates from Rapid City Journal.
Read through the obituaries published today in Rapid City Journal.
The pandemic is still spreading, the economy is still struggling and much of the relief support is set to expire. Now Congress decides to go o…
Get a quick digest of today's top local news stories from Rapid City Journal.
Looking for a new job? Browse through the newest job postings on https://rapidcityjournal.com/jobs and find your next career.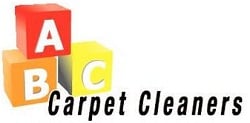 Bradeen Real Estate & Auctions