A 29-year-old former Pennington County Sheriff's Office deputy was killed in the line of duty Saturday in Glenwood, Wisconsin.
Deputy Kaitlin "Kaitie" Leising was shot and killed while investigating a report of a drunken driver who had crashed into a ditch in Glenwood, Wisconsin, about 50 miles northwest of Eau Claire.
Leising responded to the call around 6:15 p.m. Saturday, where she requested the driver, Jeremiah D. Johnson, 34, take a field sobriety test before returning to his vehicle, according to the Wisconsin Department of Justice. Johnson refused to take the test for nearly 10 minutes before pulling out a handgun and firing at Leising. 
After being shot, the deputy fired three times, missing Johnson, who fled into the woods. The DOJ said occupants in another vehicle attempted life-saving measures on Leising, who later died at the hospital. 
Around an hour after the shooting, officers found Johnson in the nearby woods. An officer watched him commit suicide, according to the DOJ.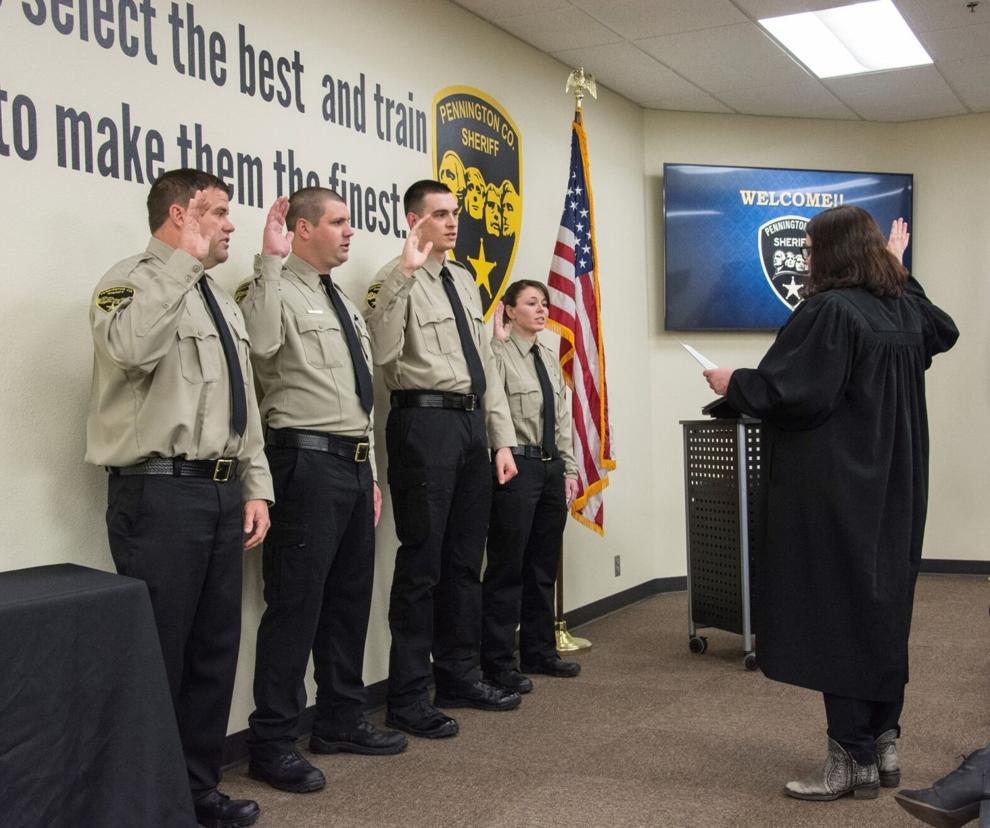 Leising was a former Pennington County Deputy who served from February 2020 through January 2022. In the last five months with the PCSO, Leising was a Contract Deputy in Hill City. Pennington County Sheriff Brian Mueller called her an "outstanding human being" who had a positive impact on many.
"Kaitie was much more than a deputy. She was a wife, a mother, a daughter, a good friend, a strong community member. She had a lot of different layers to her, and they were all wonderful," Mueller said.
PCSO Senior Deputy Jim Waldrop worked in Hill City during the same time as Leising. He wore a black band of mourning around his badge Monday while he spoke to media about the time he spent working with her. 
"She was always pleasant to be around. It was just who she was," Waldrop said. "If she ever had a bad day, you really wouldn't know it...that's infectious."
Waldrop said Leising was "very giving" and was willing to trade shifts with him and work Friday nights so he could attend football games. 
"She was great to work with up there," he said. "In fact, the community, and even myself, we were just sad to see her move away. Those are the good ones you want to keep." 
In a press release Sunday, St. Croix County Sheriff Scott Knutson said Leising would be missed by all she touched.
"Our love and condolences go out to the family of Kaitie Leising and all those with whom she served. We, as a law enforcement family, will do everything possible to continue to provide support and comfort to her family," he said. "We will miss her infectious smile and personality."
Mueller said a contingency of PCSO staff plan to travel to Wisconsin to show their support for Leising and the St. Croix County Sheriff's Office. 
Leising was well-loved both in the Black Hills and Wisconsin, with news of her passing drawing emotional reactions from community organizations, law enforcement partners and former co-workers. 
"Our hearts are broken as we learned that one of our favorite deputies was killed in the line of duty last night in Wisconsin," wrote the Autism Society of the Black Hills in a Facebook post Sunday. "She was filled with a zest for life, an infectious smile, and the kids always flocked to her. We were so grateful for the time she invested in our group while she was with Pennington County Sheriff's Office. Thank you for your selfless service, Kaitie."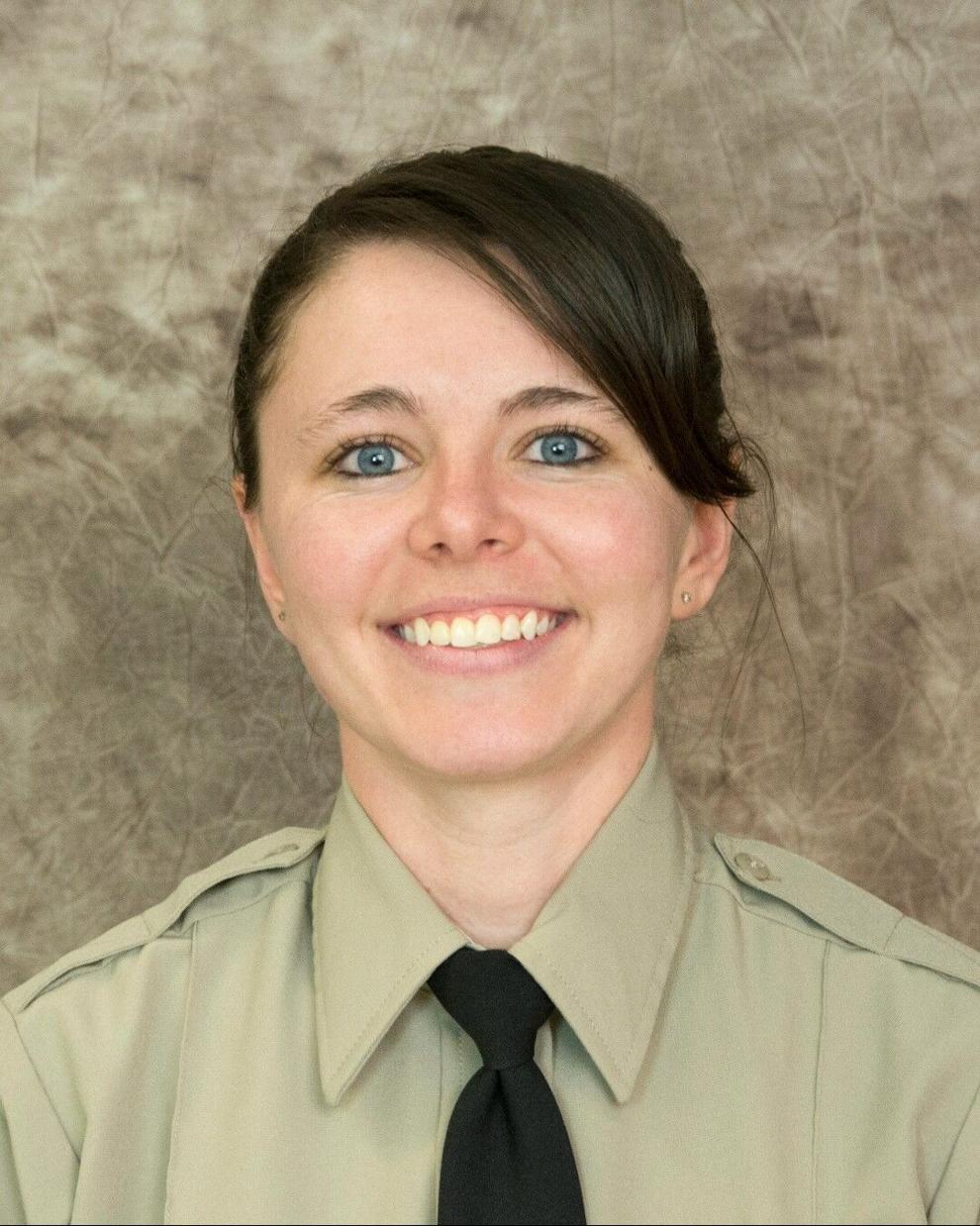 "Kaitie was a hard worker and a wonderful person," said Tammy Jobgen, who worked with Leising at Xanterra-Mount Rushmore, prior to her joining the Sheriff's Office. "She worked hard for the life she created and loved what she did. It's so sad her family lost her in the line of duty."
Wisconsin Governor Tony Evers said on Twitter that he and his wife are keeping Leising's family, fellow officers and community in their hearts while mourning this tragic loss. The Battle Creek Fire Department called Leising "an extraordinary human being" with a "big heart and a kind soul."
"We join our brothers and sisters of the Pennington County Sheriff's Office in mourning the loss of Deputy Katie Leising. She recently left the area to continue her career closer to family," wrote the Rapid City Police Department. "The collective sympathies of the RCPD go out to her family, friends, and the entirety of the St. Croix County Sheriff's Office."
Sheriff Mueller reflected on the dangers that can exist with every traffic stop.
"We thank the men and women who serve and put their lives on the line every single day. Our hearts break with the loss of this brave Deputy. Our thoughts and prayers go out to Kaitlin's family at this difficult time," he said.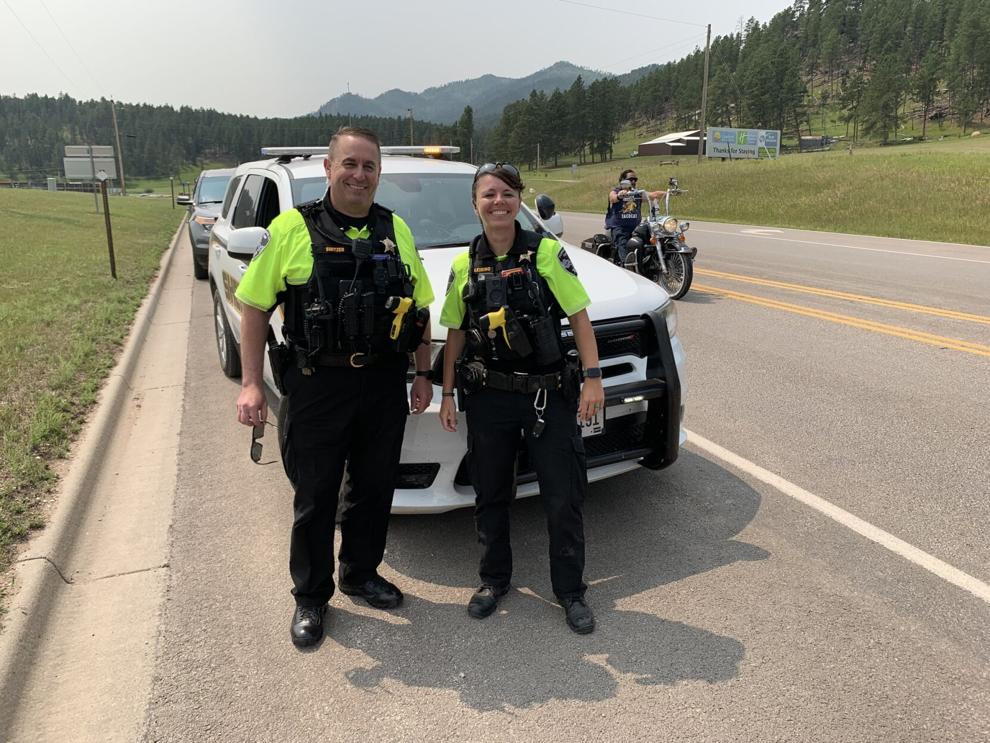 Leising is the fourth Wisconsin law enforcement officer to die in the line of duty in 2023, making it the most officers lost in a single year since 2000, according to the Wisconsin Professional Police Association. Two western Wisconsin officers, Chetek Police's Emily Breidenbach, 32, and Cameron Police's Hunter Scheel, 23, were shot and killed on April 8 during a traffic stop. Milwaukee Police Officer Peter Jerving, 37, was killed on Feb. 7 trying to arrest a robbery suspect. 
Wisconsin DCI is leading the investigation with assistance from numerous neighboring law enforcement agencies.
Shalom Baer Gee contributed to this story.