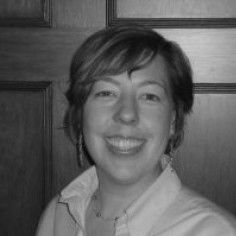 Christmas came early for environmental activists when the developer of the Keystone XL pipeline announced last week it was pulling the plug on the project.
Calgary-based TC Energy said it would "ensure a safe termination and exit" from the project that saw its death knell after President Joe Biden canceled Keystone's permits as one of his first actions after taking office in January. While activists celebrated their newfound influence, the rest of the country is staring down the trifecta of troubles it will cause.
"The cancellation of the Keystone Pipeline goes far beyond the number of construction jobs lost," said Myron Ebell, director of the Center for Energy and Environment for the Competitive Enterprise Institute.
A report from the Canadian Energy Institute in 2011 estimated oil sands development in Canada would create about 444,000 new jobs in the United States and generate $521 billion in revenue. Keystone XL would have been a critical pipeline delivering crude oil from Alberta, Canada, to Steele City, Okla. From there, the oil would continue down to the Gulf Coast.
Keystone XL would have helped diversify the U.S.' petroleum supply and create up to 43,000 permanent jobs. Instead, those jobs are now gone and the U.S. will have to keep looking for alternative oil supplies as the Biden administration continues appeasing environmental activists who are notching another pipeline victory.
"It's inexplicable why a president who said he wanted more American jobs and wants to emphasize our economic strengths would not have gone ahead with Keystone," said Ambassador John Bolton, who served as former President Donald Trump's National Security Advisor.
Keystone XL had problems from the start as opposition from activists and lawmakers pressured the U.S. Department of State – then under the leadership of Secretary Hillary Clinton – to deny permits. The State Department, though, eventually said the pipeline posed a limited environmental impact, although the developer did agree to reroute it around an ecologically sensitive area of Nebraska. Through the remainder of the Obama administration, Keystone XL saw more environmental objections, threats to pull permits, legal and legislative threats.
In 2015, the Obama administration rejected the pipeline application. TransCanada, which was the company trying the build Keystone XL, sued in January, arguing former President Barack Obama exceeded his authority with the cancellation. Keystone's fortunes sharply changed after the election of Trump. But it became a political football again during the 2020 presidential campaign.
"Politically, this pins Biden as the clear owner of being the president who killed Keystone," said Tom Pyle, president of the Institute for Energy Research. "The argument against the pipelines are political arguments designed to satisfy a very vocal and extreme wing of the Democratic Party. I imaging it was a very difficult decision for TC Energy, but it was the right one because it's clear there are no avenues for the proper approvals under the current administration."
The premier of Alberta, which has invested more than $1 billion in the project, weighed in on the decision with typical Canadian politeness understating its displeasure.
"We remain disappointed and frustrated with the circumstances surrounding the Keystone XL project, including the cancellation of the presidential permit for the pipeline's border crossing," said Alberta Premier Jason Kenney in a statement.
Aside from cutting off valuable oil resources and putting the U.S. at odds with its closest ally, the Biden administration's gift to environmental activists is also a present to Russia and other oil-producing nations that cannot be considered friends of the U.S.
Biden recently lifted sanctions on the Nord 2 pipeline that will deliver natural gas from Russia to Germany. Many of his executive actions have been to reverse what the Trump administration put into place, and Biden made statements at the recent G-7 meetings that the U.S. is "back at the table" and reveled in "respect Trump could only dream of," according to an MSNBC headline.
Back home, Biden's administration continues its hostility toward domestic energy and resource production.
Dan Kish, also at the Institute for Energy Research, noted China controls 70 percent of the market for batteries that are needed to provide solar and other green energy, 80 percent of the ingredients in solar panels that convert the sun's radiation into electricity, and makes about three-quarters of the solar panels either directly in-country or in factories controlled by China.
Canada has been a major supplier of oil for the U.S. with 98 percent of its current exports heading across its southern border, Kish said.
"People are going to be shocked to find out we're four times dependent on China for green energy and minerals as we ever we on the Middle East for oil at our peak dependency," Kish said.
Despite the loss of Keystone XL, Canadian oil won't just stop flowing. Kish noted the Trans Mountain pipeline that runs through Alberta to British Columbia will be a major source of exports to China. Without pipelines in the U.S., the oil will be moved on trucks and freight trains.
A spokesperson for the Association of American Railroads noted that more than 99.99 percent of hazardous materials move by rail reaches its destination without incident and that rail "remains a responsible transportation solution for moving petroleum products."
Environmental activists have railed against what they call "bomb trains," though, and have sought legislative action and to rally communities against trains carrying crude oil and liquid natural gas.
A 2017 Strata report found pipelines remain the safest conveyance for natural gas and petroleum, noting that pipelines are 4.5 times less likely to have a spill than rail. Moving oil by truck is the costliest transport at an average of $20 per barrel while a pipeline averages $5 a barrel.
Pipelines, though, are slow, according to the report with it taking upwards of 40 days to move oil from the Bakken Fields in North Dakota to the Gulf Coast compared with five to seven days for rail. Still, pipelines move 70 percent of the oil and natural gas that is conveyed through the U.S. The average truck holds about 200 barrels of oil, which is about one-third the capacity of a rail car.
Considering there are about 2.4 million miles of natural gas pipelines and 170,000 miles of liquid petroleum pipelines, canceling Keystone XL is more a symbolic victory, said Steve Milloy, found of JunkScience.com
"The oil is going to keep flowing," he said. "This is just wanton devastation of jobs for no gain. There's just no result from this other than serving as a precedent for more pipeline activism and shutdowns."
Jessica Towhey writes on education and energy policy for InsideSources.