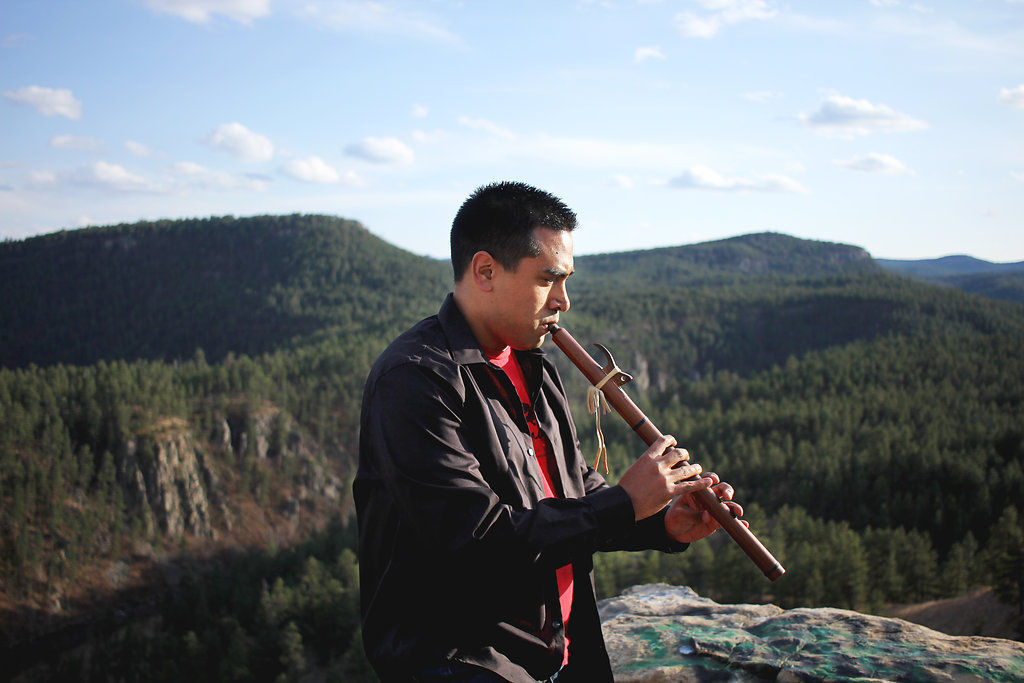 Darren Thompson claims to not know much about music and admits that he can't read it, but this talented flute player is helping to keep historical Native American music alive.
Thompson's new album, "Beneath Earth & Sky," was released in July, and he's been chosen as Crazy Horse Memorial's October artist in residence. He also has an upcoming performance at 4 p.m. on Aug. 29 at the Unity Concert for the Black Hills, which will be held at the Elk Creek Lodge, 8220 Elk Creek Road, in Piedmont. 
Thompson's album features music influenced by Native American songs from the 1800s, a period that saw much of Native American culture lost because of forced relocation. Thompson said that he found a number of historical compositions through the Field Museum in Chicago, the Milwaukee Public Art Museum and the National Museum of the American Indian.
"A lot of the art took a backseat to more pressing issues like food and shelter," Thompson said. "But lo and behold, there were some people who saw its preservation as important and saved it. And I wanted to save as much as I could with this album."
But while Thompson is following in the tradition of many before him, he didn't actually have the flute passed down from previous generations, something he admits is a bit outside the norm.
"What surprises people is that I'm self-taught," Thompson said. "I sought out individuals who were recognized as great musicians in the community and those who knew something about cultural music traditions, but it's primarily coming from a personal place."
Thompson has channeled his personal experiences and energies into his music, both original and historical, and says that he appreciates the calming effect the music has.
"Emotionally it's very tranquil," Thompson said. "Of course, I enjoy seeing how art touches others in the community and taps into their experiences. It means different things to different people."
Whatever their experiences are, Thompson hopes that people take in the historical significance of Native American flute music. "It's still a timeless sound," he said.