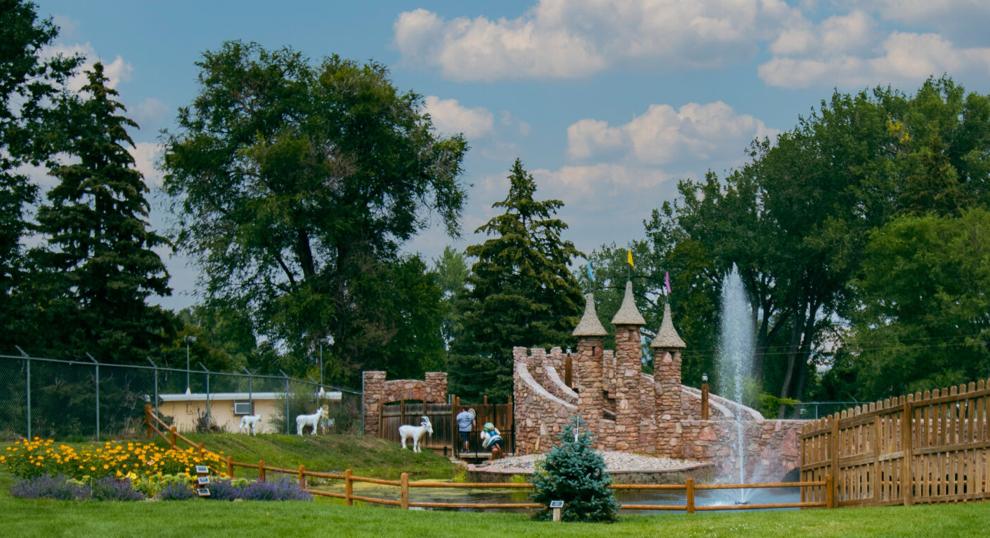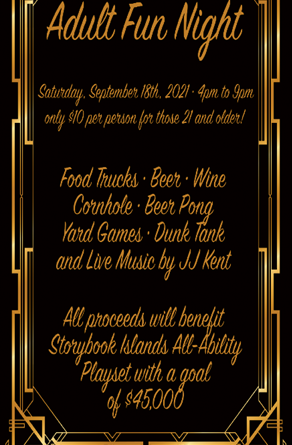 On summer days Rapid City's Storybook Island is a magical place where youngsters frolic on more than 100 storybook and fairytale sets.
But on Sept. 18, it's time for adults to have a whirl at it. Adult Fun Night will offer fun and games from 4 p.m. to 9 p.m. to those over age 21, all for the entrance price of just $10.
Attendees will not only enjoy an evening of fun in an incomparable setting, they will also have the satisfaction of contributing to a good cause — adding to the building fund for an all-ability playground on the Island, said Jackie Laws, the park's executive director.
The park held an Adult Fun Night in June. "It was an amazingly huge success," Laws said. "Everybody wanted another one so the September event was scheduled.
"Instead of raising money for the general fund, the board and I decided to put the proceeds toward the all-ability playground we hope to build next year," Laws said. "This is our big push for that."
New playground for all children
"The playground is my 'passion project,'" said Laws, who was named executive director earlier this year. "The park was founded so kids could come and enjoy it for free, but now we need to move into the future. We have things kids can climb on — that's great, but not all kids are able to do that. That's why the big fund-raising campaign for all-ability playground equipment."
The all-ability playground will have a space for a child in a wheelchair to play as well as panels that children of all abilities can experience, Laws said. For example, there will be Braille panels for blind children and sensory panels for autistic children.
"It just incorporates activities for all children regardless of their needs," she said. "So it's a huge thing for us."
The new playground will cost an estimated $45,000.
An 'adult block party'
Adult Fun Night will feature live music by JJ Kent, a cornhole tournament with gift certificates for the top scorers, a celebrity dunk tank, lawn darts, wooden block tower building and other games. About nine food trucks will offer food purchases.
"It'll be like a big block party but for those over 21," Laws said.
Tickets can be purchased by calling 605-342-6357 or at the gate.
Storybook Island upcoming events
Storybook Island, where visitors enter the park through Rapunzel's Castle which doubles as the park's gift shop, is open through Labor Day.
Children and their parents can ride Storybook Island Line Railroad or take a spin on a vintage carousel for a small charge.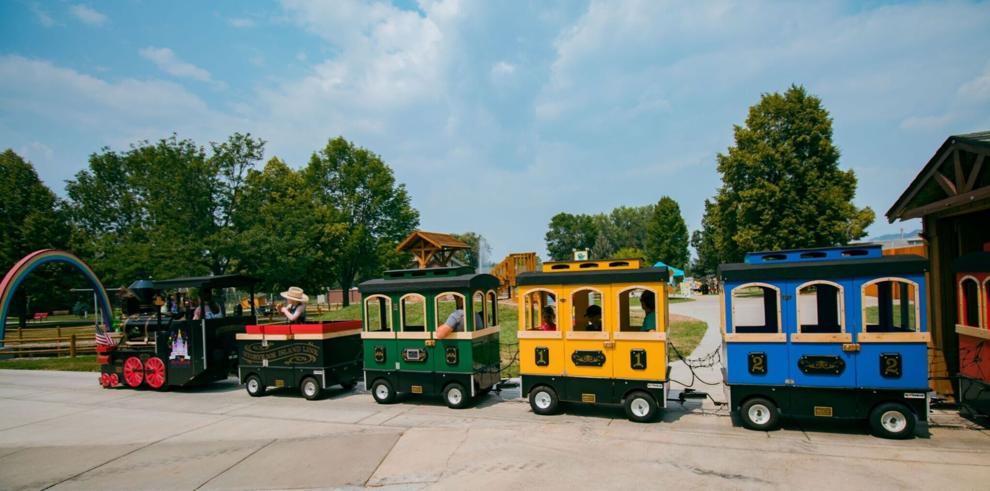 The park is the site of off-season events as well.
"Safe and Sweet Trick and Treat" is held the Saturday before Halloween or on Halloween itself when it falls on a Saturday.
At the holidays the park is ablaze in color during "Christmas Nights of Lights" beginning the day after Thanksgiving, continuing the next two weekends and on Dec. 26-31.
"We have eight and a half acres, and we put about 20 miles of lights on it," Laws said. "Everything in the park is decorated."
About Storybook Island
Storybook Island was founded in 1959 by Merle Gunderson and the Rapid City Rotary Club. During a visit to Fairyland, an amusement park in Oakland, California, Gunderson was inspired to bring a similar park to the children of Rapid City.
Visit Storybook Island and experience all the fun the 100 storybook and fairytale sets have to offer!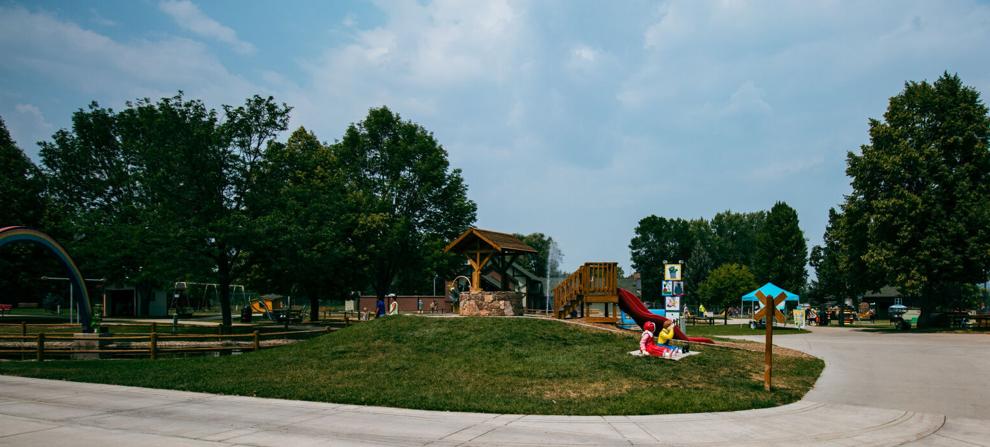 ---
This content was produced by Brand Ave. Studios. The news and editorial departments had no role in its creation or display. Brand Ave. Studios connects advertisers with a targeted audience through compelling content programs, from concept to production and distribution. For more information contact sales@brandavestudios.com.