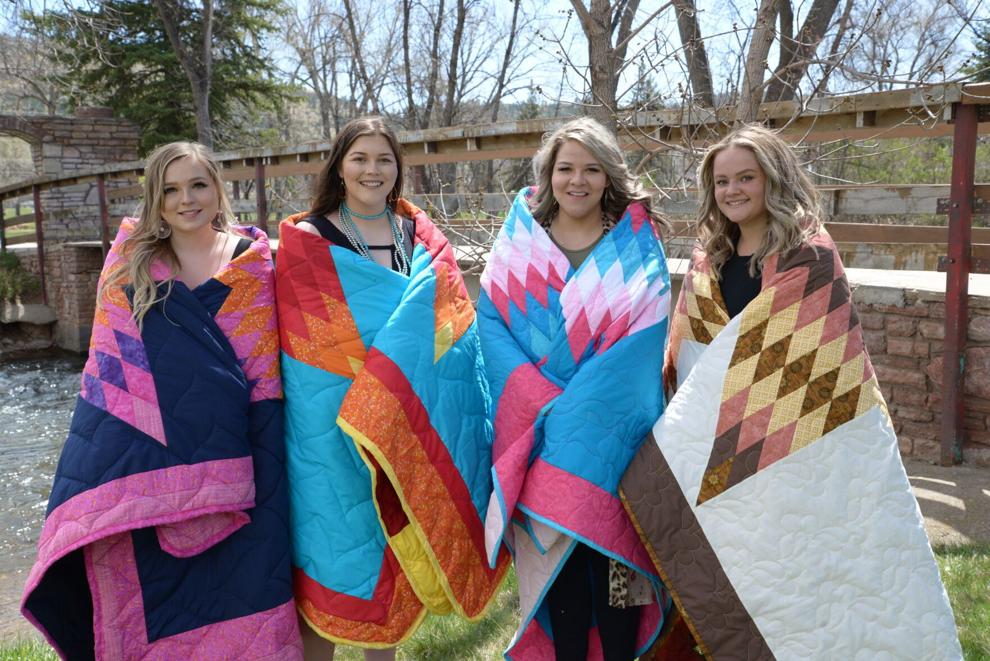 Indigenous elderly patients will typically not advocate for themselves during a medical emergency. Nor will they make direct eye contact with their doctor — not as a sign of disrespect, but as a sign of absolute respect. 
So, what to do when cultures unwittingly clash in a medical setting?
For Valeriah Big Eagle, there's only one thing to do: Increase and diversify the medical workforce by graduating more Native American nurses.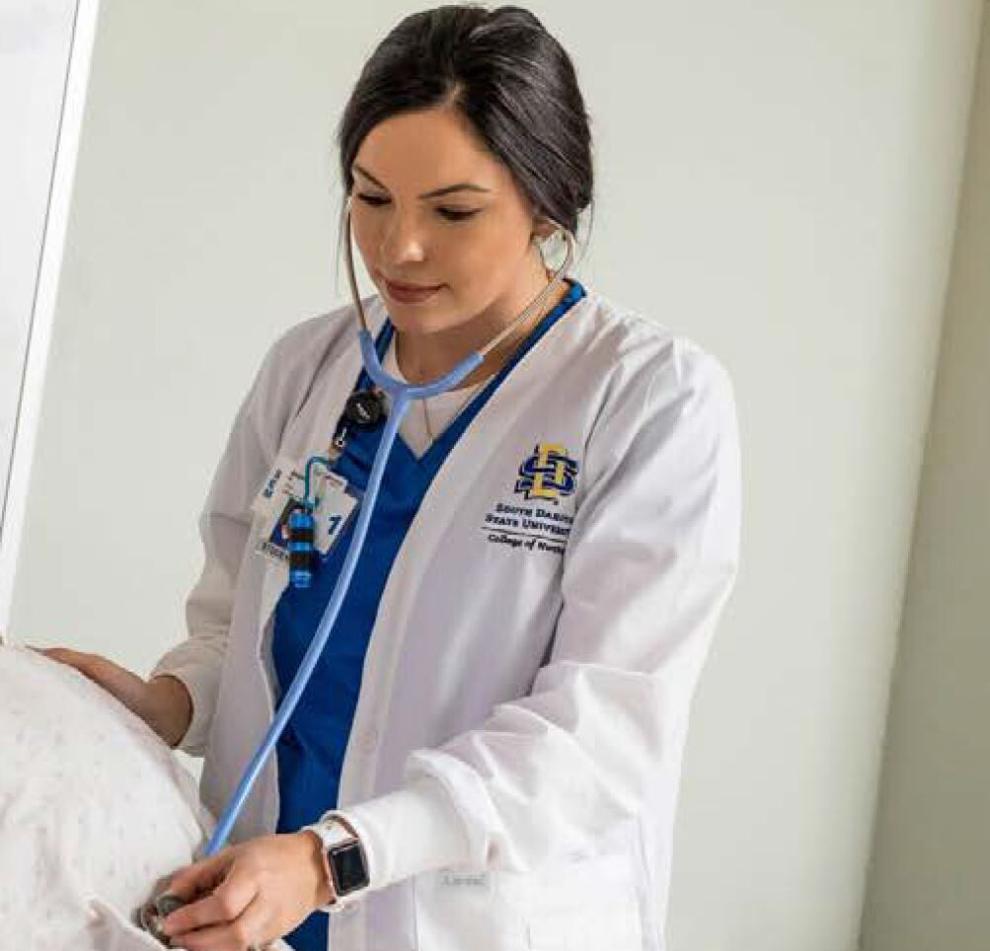 Culturally appropriate care
Big Eagle, the Diversity Outreach and Engagement Coordinator for South Dakota State University's College of Nursing, understands and identifies with this varied cultural behavior. She works to bridge the gap by recruiting and retaining Indigenous nursing students who can address these health disparities and work toward improved health care for their patients.
"Research shows a positive correlation among improved health outcomes when Indigenous patients have Native American nurses who can identify and empathize with them, effectively providing culturally appropriate care," Big Eagle said. 
More specifically, she and three other Indigenous nurses, with more than 140 years of nursing experience between them, work with approximately 50 Native American students throughout the college's four campus locations. At the crux of their effort is the Native American Nursing Education Center (NANEC) in Rapid City, which provides holistic and welcoming support for these students, the majority of whom are residents of the Pine Ridge or Rosebud reservations and often first-generation college students.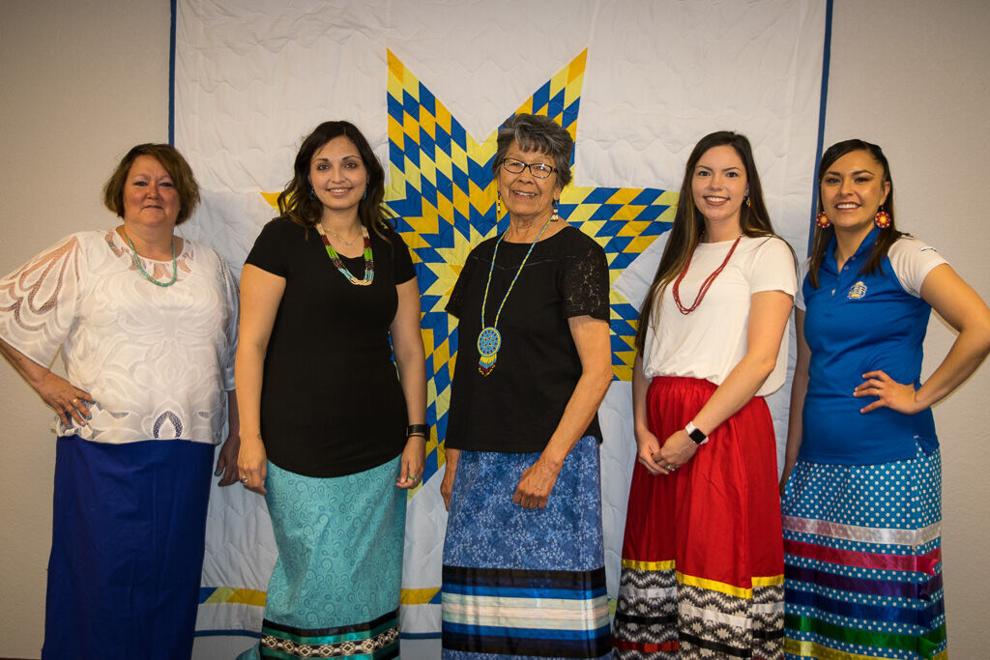 Family-level support
The university itself occupies land throughout the state that is the ancestral, traditional and contemporary lands of the Oceti Sakowin (oh-CHE-tee shaw KOH-we) — the Seven Council Fires — which is the proper name for the people referred to as Sioux. Through various grants, the university helps fund scholarships for many Indigenous students from the area.
"The center not only provides these students with a sense of belonging and an intentional opportunity to explore and strengthen their own cultural identity," Big Eagle said. "But it also provides us the opportunity as mentors to educate non-native students to the disparities so they, too, can apply care across multiple cultures after they graduate."
Big Eagle recounts her early days as a first-generation student in her own family. Without any representation on campus, she floundered the first couple of years trying to navigate a world that seemed foreign to her.
"As a first-generation, coming from the reservation, I couldn't relate to anyone around me. I needed much more support in terms of financial aid, social connectivity and even just logistical aid in helping to complete things as simple as filling out a FAFSA form and such," she said. "Here at the center, we address all these issues with the students on day one. We tell them we are their campus family, to come to us with any issue, classroom or otherwise, and we will be there for them. We are their academic big sisters, their aunties, their grandmas."
The center provides monthly Soup & Learn (Wohanpi na Wounspe) events featuring Lakota speakers who address various cultural topics such as Indigenous stereotypes, historical trauma and health disparities. The lectures are designed to empower, inform and educate not just the Native American students, but nursing students across the board.
Once a student graduates, Big Eagle and her team hold an Honoring Ceremony (You' nihanp), at which each graduate receives a colorful star quilt made on the reservations and an eagle feather, both which signify the completion of a great accomplishment. The majority of students take jobs at Monument Health or Indian Health Service (IHS).
The new graduates' influence on the health care community is considerable.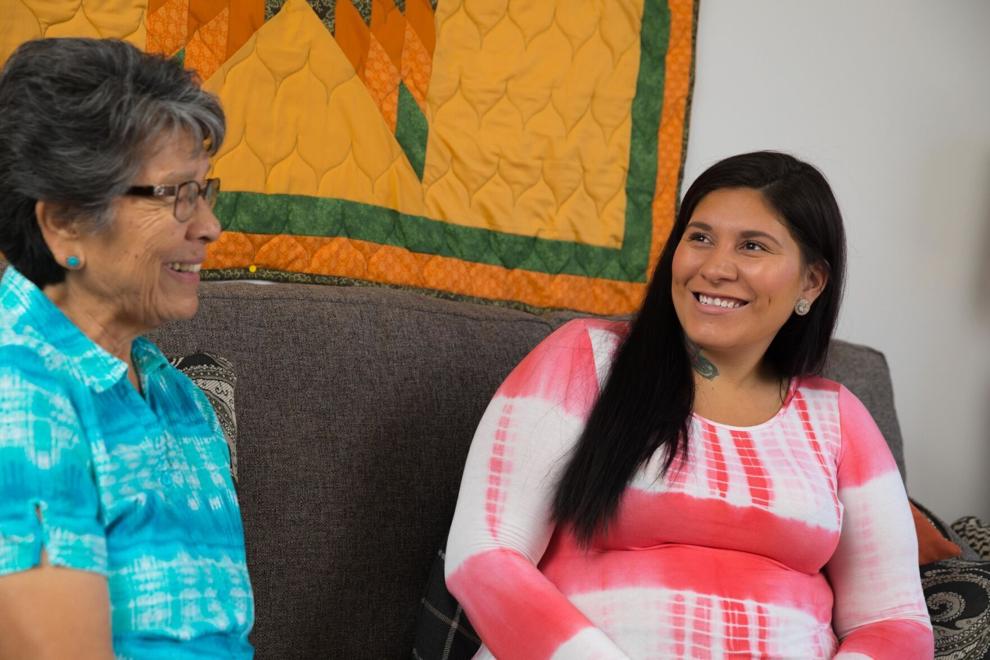 Big Eagle is heartfelt when describing the impact a recent graduate – a single parent of five – was going to have not only on her family, but her community.
"I knew how much of a struggle it was living in poverty, attending college, taking care of her family," Big Eagle said. "I cry happy tears every time I think of her, knowing the profound impact she is now having within her community."
---
This content was produced by Brand Ave. Studios. The news and editorial departments had no role in its creation or display. Brand Ave. Studios connects advertisers with a targeted audience through compelling content programs, from concept to production and distribution. For more information contact sales@brandavestudios.com.