LONDON — Britain's health minister says a fast-spreading coronavirus variant first identified in India is likely to become the dominant strain…
You work hard every day. Doing these things will ensure you're handsomely rewarded in retirement.
If you want a million-dollar retirement, here are the three best ways to get there.
How many of them apply to you?
It's been a wild week for stocks. Here's how I'm able to keep my cool.
You can amass hundreds of thousands of dollars -- it's almost mathematically guaranteed.
ISTANBUL (AP) — Turkey's interior ministry on Sunday lifted a full lockdown that had ordered people to stay home to fight COVID-19 infections,…
NEW YORK (AP) — News organizations demanded an explanation Saturday for an Israeli airstrike that targeted and destroyed a Gaza City building …
LOS ANGELES (AP) — The driver of a Tesla involved in a fatal crash that California highway authorities said may have been on operating on Auto…
ORLANDO, Fla. — Visitors to Walt Disney World and Universal Studios-Orlando were allowed Saturday to remove their masks when outdoors, except …
ATLANTA (AP) — The operator of the nation's largest gasoline pipeline — hit on May 7th by a ransomware attack — announced Saturday that it has…
PHOENIX (AP) — Arizona health officials on Saturday reported nearly 500 new confirmed COVID-19 cases and a dozen new deaths amid growing vacci…
VATICAN CITY (AP) — John Kerry, President Joe Biden's climate envoy, met privately with Pope Francis on Saturday, afterward calling the pope a…
Tech stocks have suffered a painful pullback in recent months. Here's a potential hedging strategy to consider.
Also, check out more of the week's best financial tips from experts at NerdWallet, Forbes and the Motley Fool.
His gains required some big gambles, and they may not pan out the same way for you.
RENO, Nev. (AP) — The cancellation of Burning Man for the second year is drawing mixed reaction in northern Nevada, where some businesses and …
LONG BEACH, Calif. (AP) — California-based Rocket Lab said a launch of satellites from its facility in New Zealand failed Saturday.
DETROIT (AP) — Timothy Tharp has owned businesses in Detroit long enough to remember when parts of downtown resembled a ghost town. He's also …
Lessons you can use to navigate volatility and market sell-offs.

Bradeen Real Estate & Auctions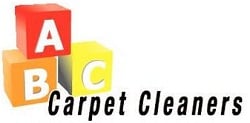 Randy Gruenwald is always trying to improve himself and his business.
If you're going to invest in cryptocurrency, it's important to choose the right one.
Using data from Niche, Stacker compiled a list of the 100 best public colleges in America, from major universities to small, specialized colleges.
Your success as an investor depends on more than the stocks in your portfolio.
Here's how to handle a market that's far from stable.
Your account value may fluctuate over time, but that doesn't mean you've lost money.
Taking this advice could make it easier to be financially secure in retirement.