LOS ANGELES -- More than 7,400 people are hospitalized for coronavirus in California, the state's highest number yet.
LONDON (AP) — Britain said Sunday it has secured 2 million more doses of a promising coronavirus vaccine as it gears up to launch within days …
HONOLULU (AP) — Software engineer Raymond Berger begins his work day at 5 a.m., before the sun comes up over Hawaii.
BOSTON (AP) — A nationwide eviction ban was supposed to protect tenants like Tawanda Mormon, who was forced out of her two-bedroom apartment l…
PARIS (AP) — France's highest administrative court on Sunday ordered a rethink of a 30-person attendance limit for religious services put in p…
Avoiding these mistakes could be the key to salvaging your senior years.
GENEVA (AP) — A proposal to stiffen penalties against companies based in Switzerland if they violate human rights or harm the environment abro…
Are you making it right now?
NEW DELHI (AP) — Protesting farmers on Sunday rejected the Indian government's offer to hold immediate talks if they ended their blockade of k…
PHNOM PENH, Cambodia (AP) — Cambodian officials say a family of six and another man tested positive for the coronavirus in a rare case of loca…
BERLIN (AP) — The European plazas where people would usually gather at crowded stalls to partake in hot mulled wine, gingerbread, sausages and…
ANKARA, Turkey (AP) — When Turkey changed the way it reports daily COVID-19 infections, it confirmed what medical groups and opposition partie…
SEOUL, South Korea (AP) — North Korea is further toughening restrictions on entering seawaters as part of elevated steps to fight the coronavi…
SAN FRANCISCO (AP) — More counties in California announced new COVID-19 restrictions on Saturday to prevent rising caseloads from spiraling in…
PHOENIX — University of Arizona researchers say the current surge in the coronavirus outbreak will present the state with a hospital crisis th…
Black Friday online sales hit a new record this year as pandemic-wary Americans filled virtual carts instead of real ones.
LAS VEGAS (AP) — Tony Hsieh, the retired CEO of Las Vegas-based online shoe retailer Zappos.com, who spent years working to transform the city…
Retirement may not be out of reach after all.
SEOUL, South Korea (AP) — South Korea reported more than 500 new coronavirus cases for the third straight day on Saturday, the fastest spread …
They've recently been growing at average annual rates of 34%, 37%, and 22%, and are poised to help you build financial security.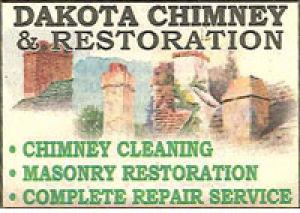 Dakota Chimney & Restoration, Inc.
Will they prompt you to increase your savings?
Whether you're claiming your benefits soon or way in the future, here's some important information to have.
NEW DELHI (AP) — India's government invited leaders of farmers for talks as thousands of them pressed on with a protest in and around the capi…
HONOLULU (AP) — Travelers to the Hawaiian island of Kauai will have to spend 14 days in quarantine regardless of whether they obtain a negativ…
MEXICO CITY (AP) — A Mexican regulatory agency declared Friday that the country's largest broadcaster, Grupo Televisa, has "substantial market…
A Big Boy restaurant in Michigan's Thumb region has lost its name after the owners refused to stop indoor dining as part of statewide restrict…
MIAMI (AP) — SPRINGFIELD, Ill. — Illinois has risen above 12,000 deaths from COVID-19, while also surpassing the 700,000 mark for confirmed co…