NEW YORK — U.S. regulators are allowing Pfizer's COVID-19 vaccine to be shipped and stored at less-frigid temperatures, which should ease dist…
EL SEGUNDO, Calif. (AP) — Plant-based food company Beyond Meat will be partnering with several major fast food chains in the coming years to e…
Rising bond yields triggered a broad sell-off on Wall Street Thursday that erased the market's gains for the week and handed the Nasdaq compos…
NEW YORK (AP) — Hasbro created confusion on Thursday when it removed the gender from its Mr. Potato Head brand, but not from the actual toy.
AT&T is spinning off its DirecTV into a new company for a fraction of the $48.5 billion it paid for the satellite TV service in 2015. Dire…
CANBERRA, Australia (AP) — Facebook announced on Friday preliminary agreements with three Australian publishers, a day after the Parliament pa…
OKLAHOMA CITY (AP) — Oklahoma Gov. Kevin Stitt thanked President Joe Biden's administration Thursday for quickly approving additional disaster…
WINTER HAVEN, Fla. (AP) — A standalone Peppa Pig theme park is set to open next year at the Legoland Florida Resort, park officials announced …
NEW YORK (AP) — The New York Times says it needs a culture change to become a better place to work, particularly for people of color.
WASHINGTON (AP) — Unemployed Americans who have turned down job offers because they feared their prospective employers weren't providing suffi…
NEW YORK (AP) — Wall Street's GameStop saga won't stop.
A regulatory agency that's responsible for the water supply of more than 13 million people in four Northeastern states voted Thursday to perma…
ATLANTA (AP) — Preschool and K-12 school employees, adults with intellectual disabilities and their caregivers and parents of children with co…
WASHINGTON (AP) — The Democratic-led House passed a bill Thursday that would enshrine LGBTQ protections in the nation's labor and civil rights…
BRUSSELS (AP) — European Union leaders vowed Thursday to accelerate the rollout of COVID-19 vaccines and pressed pharmaceutical companies to r…
The popular "Reply All" podcast has been put on hiatus and is canceling two remaining episodes of a series that explored allegations of struct…
Here's what's happening Thursday with the coronavirus pandemic in the U.S.:
ALBUQUERQUE, N.M. (AP) — New Mexico is going after the federal government for failing to make progress on cleaning up contamination left behin…
TUCSON, Ariz. (AP) — City officials in Tucson have increased its minimum wage, effective immediately, boosting compensation for more than half…
AUSTIN, Texas (AP) — The recent blackouts that left 4 million Texas customers without electricity and heat during a deadly winter freeze also …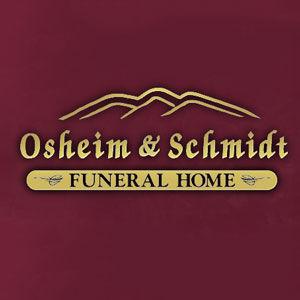 Osheim & Schmidt Funeral Home
ANN ARBOR, Mich. (AP) — After a pandemic-fueled boom, U.S. pizza sales appear to be headed back to earth.
WASHINGTON (AP) — Republicans are closing ranks against Democrats' proposed $1.9 trillion COVID-19 relief bill, even as the White House seemed…
WASHINGTON (AP) — The economy grew at a 4.1% pace in the final three months of 2020, slightly faster than first estimated, ending a year in wh…
WASHINGTON (AP) — President Joe Biden's pick to be the top U.S. trade envoy promised to work with America's allies to combat China's aggressiv…
DAKAR, Senegal (AP) — A crisis over the supply of medical oxygen for coronavirus patients has struck nations in Africa and Latin America, wher…
WASHINGTON (AP) — The Justice Department's internal watchdog is reviewing a former Boeing engineer's allegations that he was unfairly investig…
Having trouble scoring a COVID-19 vaccine appointment? You're not alone. To cope, some people are turning to bots that scan overwhelmed websit…