Don't throw your money away in the course of getting tax help.
The last two days of 2019 were something for American Airlines leaders to brag about to their 100,000 employees. American had no flight cancel…
Here's what investors should expect from the January FOMC meeting.
Here's how to really benefit from your retirement savings.
There are some cases where a contribution won't be deductible on your taxes.
Medicare's general enrollment period lets you sign up for coverage if you didn't do so when you first got the chance.
It has to do with one major buying decision.
The market is near record highs, but there's no guarantee it'll stay that way
Makenna Noyes spoke up after reading a Jan. 21 Journal story about the closing of three downtown Rapid City women's clothing boutiques.
Sometimes the approach that takes the least amount of effort can produce the best results.
It has to do with when you claim benefits, and how your actions could hurt your spouse financially.
A remarkably straightforward path can get you from $0 to millionaire status within the length of a typical career.
It doesn't take much effort, but it can significantly boost your savings.
And you should make it, too.
Whether you're a first-time filer or an expert, understanding these timeless tax tips can help lower the amount you owe in taxes or beef up yo…
Cost-of-living adjustments aren't everything they're billed to be.
It is possible to bounce back if you're falling behind on funding your retirement plans.
Different leadership styles have both pros and cons.
Here's what to do if your nest egg is clearly falling short.
The best part? They're super easy.

Bradeen Real Estate & Auctions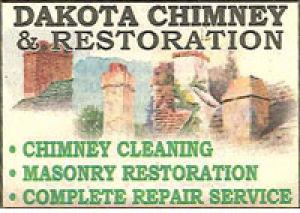 Dakota Chimney & Restoration, Inc.
Time to get your refund and get on with life.
Learn what it is, what it covers, and what you're entitled to.
Sift out the noise and focus on these three forces.
Avoid these at all costs -- your financial well-being depends on it.
The more you know about Social Security retirement benefits, the more retirement income you may be able to collect from it.
Weaknesses are just "opportunities for advancement."
Here are some of the most lucrative tax breaks for Americans