TORONTO — All adults in Canada's most populous province will be eligible to book a COVID-19 vaccine starting Tuesday.
BERLIN — German Chancellor Angela Merkel spoke Monday with Israeli Prime Minister Benjamin Netanyahu about the current escalation in the Midea…
Stocks fell in early trading on Wall Street Monday as the market comes off of its worst weekly decline since February.
LONDON (AP) — Drinks were raised in toasts and reunited friends hugged each other as thousands of U.K. pubs and restaurants opened Monday for …
NICOSIA, Cyprus (AP) — Cyprus' president on Monday unveiled a 4.4 billion-euro ($5.34 billion) economic stimulus plan, which he described as t…
SINGAPORE (AP) — Indonesian ride hailing company Gojek and the country's biggest e-commerce firm Tokopedia said Monday that they are merging t…
NEW YORK (AP) — AT&T will join its massive media operations that include CNN, HBO, TNT and TBS in a $43 billion deal with Discovery, the o…
BRUSSELS (AP) — The European Union will redouble its efforts to end the upsurge in violence between the Israeli military and Palestinian milit…
PARIS (AP) — French and African leaders and international organizations were holding a conference Monday in Paris to negotiate debt relief and…
Make sure you understand your investment objectives.
When Cliff and Karen Tyllick set out to install solar panels on their Austin, Texas, home in 2012, their goal was to reduce their carbon footp…
I hadn't heard of the grandparent scam when my father called me a few years ago to report that my son was in jail, out of state. My dad had…
More than half of Americans overestimate the cost of life insurance, according to the 2021 Insurance Barometer Study by industry groups LIMRA …
BENGALURU, India (AP) — For the first time in months, Izhaar Hussain Shaikh is feeling somewhat optimistic.
HONG KONG (AP) — The Hong Kong stock exchange halted trading of Next Digital shares Monday at the media company's request after authorities fr…
Bill Gates's 2020 resignation from Microsoft's board of directors came after the board hired a law firm to investigate a romantic relationship…
WASHINGTON (AP) — The Treasury Department said Monday that 39 million families are set to receive monthly child payments beginning on July 15.
Here's what you need to know about managing your investments during a downturn.
AT&T will combine its massive media operations that include CNN HBO, TNT and TBS in a $43 billion deal with Discovery, the owner of networ…
NEW YORK (AP) — AT&T to combine sprawling media operations with Discovery in $43 billion deal as cord-cutting threats broadcast media.

Bradeen Real Estate & Auctions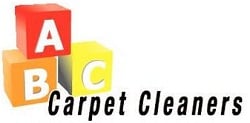 Travel insurance is a good safeguard against very serious trip problems like medical emergencies. But your travel insurance policy may also in…
MILAN (AP) — Luxury brands are already cashing in on promises of a 21st-century version of the "Roaring '20s" in the United States, where heft…
PARIS (AP) — A targeted ransomware attack hit four countries among the Asian operations of Axa Partners, the international subsidiary of Axa i…
A period of instability doesn't have to wreck your long-term plans. Here's what you can do to secure your savings when the stock market gets wild.
BRUSSELS (AP) — The European Union and the United States have decided to temporarily suspend measures at the heart of a steel tariff dispute t…
It only takes 30 days to make a lasting change to your Social Security benefit.
Here's what to do if your tech and renewable energy stocks are crashing.