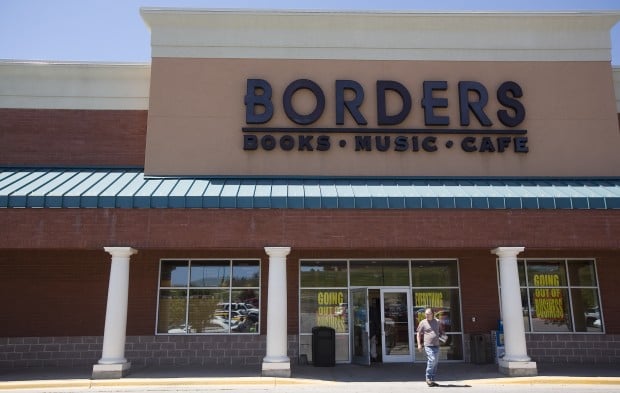 Rapid City's Borders bookstore may live on as a Books-A-Million after all, after a judge on Monday afternoon approved a plan from the Alabama discount retailer to buy 14 Borders store leases.
The Wall Street Journal reported that a U.S. Bankruptcy Court judge in New York approved the deal, and that Books-A-Million expects to take over the leases by Sept. 20.
It was the second attempt by the chain to take over the leases of several high-performing Borders stores.
A July attempt to buy the leases of 30 Borders stores, including Rapid City's, fell through when the parties couldn't agree on terms.
But according to a Thursday report in Publishers Weekly, under the new deal Books-A-Million will acquire 14 Borders leases for a total of $934,259. Most of the stores are in New England, but the list also includes Borders stores in Wisconsin, Illinois, Ohio and South Dakota. The Rapid City Borders lease will be sold for $42,566, according to the report.
Rapid City's 20,000-square-foot Borders bookstore at 2130 N. Haines Ave. opened in September 1999.
It has been operated by a liquidator since Borders announced it is going out of business.
Borders leased its Rapid City store from a subsidiary of Cole Real Estate Investments of Phoenix, a major national buyer of commercial real estate. A Cole representative said Monday he couldn't comment until a new lease is executed.
A manager at the store Monday said that she couldn't comment on the report.
According to its website, Books-A-Million was founded in 1917 as a street-corner newsstand. It is now the nation's second-biggest book retailer after Barnes and Noble, with more than 200 stores in 23 states before the Borders acquisition.
Publishers Weekly reported that according to industry research firm PubTrack, Books-A-Million customers tend to be less affluent than Borders or Barnes and Noble customers, with average household income of less than $60,000, compared to more than $71,000 at the two bigger chains.
Books-A-Million customers also have less education. Thirty-six percent of heads of household who shop there are college graduates, compared to more than 46 percent at Borders and Barnes and Noble.
Like Borders, Books-A-Million superstores include a coffee shop, the Joe Muggs brand. Books-A-Million sells new hardcover and softcover books along with gifts, cards and magazines, and special items in sub-category shops, such as the Testaments Shoppe of Christian writings.