Dandelion Wishes Market is creating a community of artists, artisans, crafters, foodies and people who love retail therapy. Rapid City's new boutique specializes in showcasing the work of local and regional makers.
"I've always loved creating things and I like redoing furniture, so it started with that," owner Debbie Erickson said. "There's so many great artists out there, and artisans who are making things, and I'd love to be able to feature their items in the store as well as to promote community and helping one another out."
With the assistance and support of her fiancé, Ron Schuh, Erickson opened Dandelion Wishes Market on April 10 at 2330 W. Main St. It is in the retail space next to Schuh's business, Ron's Café.
For Erickson, who has a home-based bookkeeping business, this is her first retail venture. It's already become a family affair, because Erickson's daughters, Mackenzie and Tessa, and daughter-in-law Ashlee Vines-Schuh are creating pieces for the market. Erickson refurbishes furniture that she sells there.
"This is an endeavor Ron and I started together and we continue to do it together," Erickson said. "We really do want it to be a welcoming, inviting space for somebody to come in and browse, and for it to be peaceful and uplifting. My idea behind (the boutique) was to uplift people, and I hope we're doing that by what we're offering."
Erickson believes the market's focus on Black Hills area products could be a key to its success and a factor that sets Dandelion Wishes Market apart from other boutiques and gift shops in Rapid City. The market's diverse mix of art, for example, currently includes photography and digital art from Bonny Fleming of Bonzeye Studio, ledger art and jewelry from Wade Patton, stained glass from Mark Butcher, and more.
The market also carries an assortment of salsa and jellies made in Wyoming, barbecue sauce, teas from Sage & Cedar Herbal Wellness in Spearfish, and soon will be adding home-canned goods from South Dakota-made Gramma's Delicacies, Erickson said.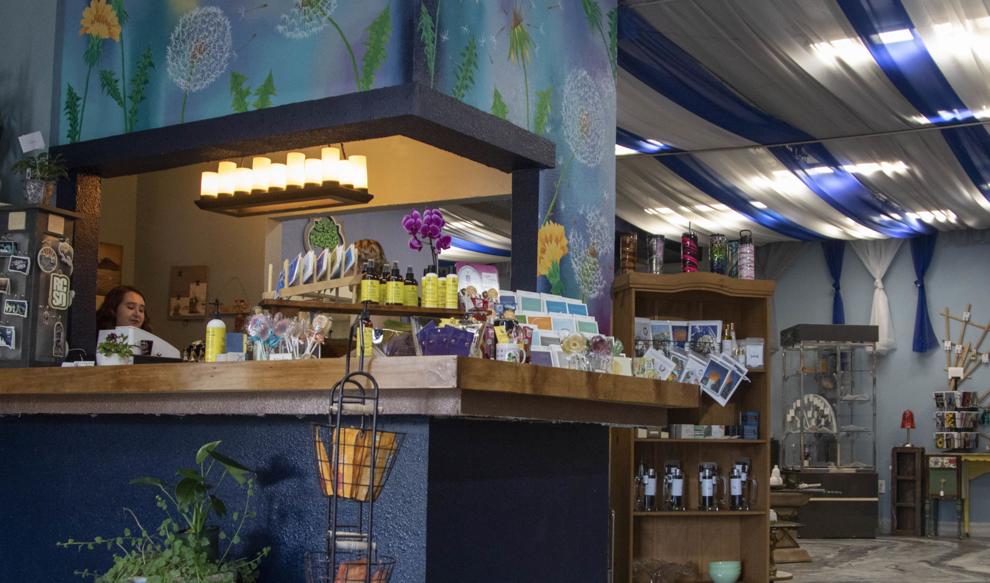 "It's not just a gift store that is packed with items that are made from a lot of corporate businesses. It's going to be the local community we're trying to support," she said.
Erickson invites artists and artisans to contact her about selling their work at Dandelion Wishes Market. For more information, call her at 484-0373.
"We're definitely always looking for somebody who has something really great or clever or unique that we haven't seen before, and we're open to looking at that and having it in our store," she said.
Dandelion Wishes Market currently has limited business hours that could change, Erickson said. For more information about Dandelion Wishes Market, go to facebook.com/dandelionwishesmarket.