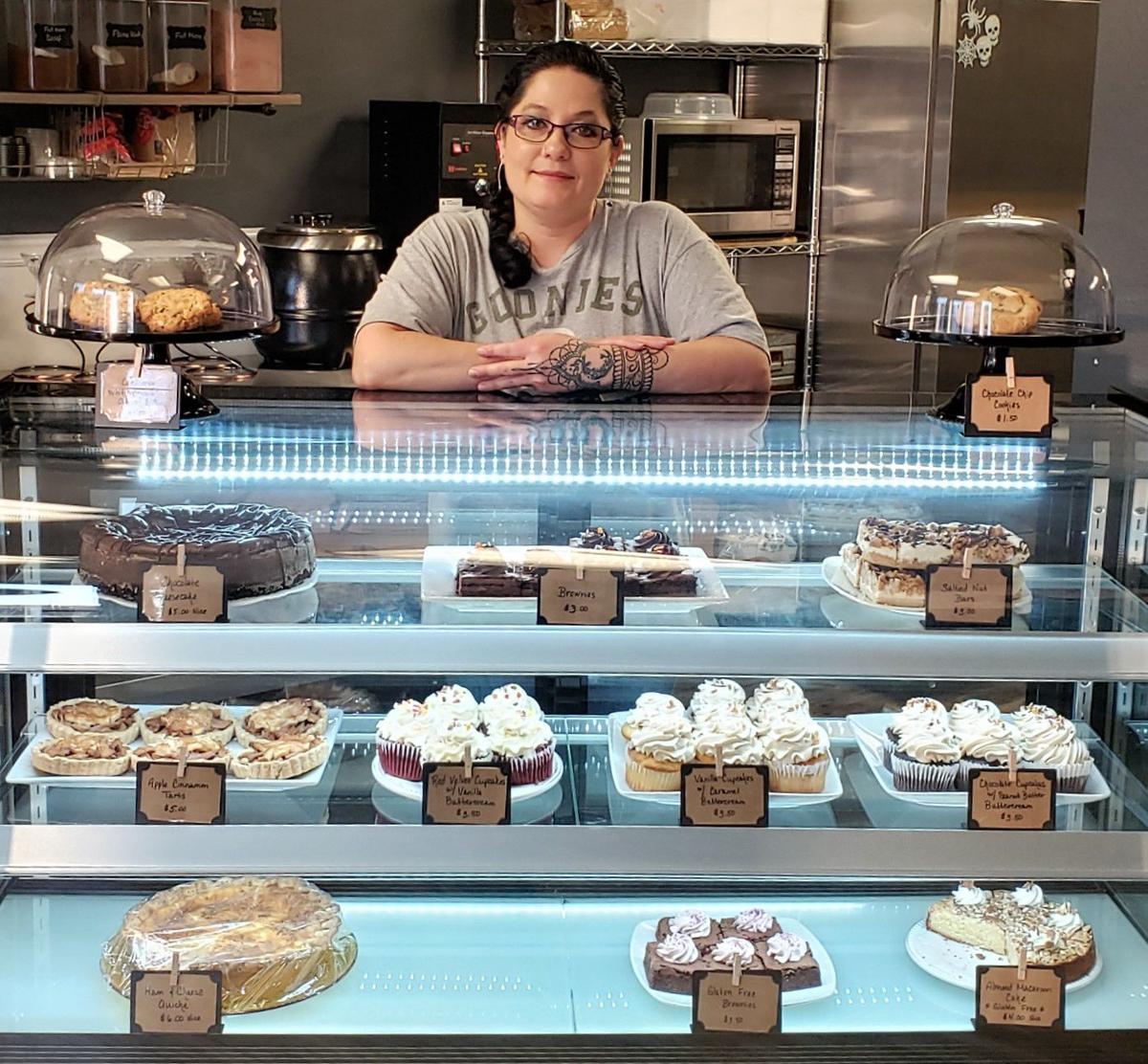 A dream, determination and Shelby Spratt's magical baking abilities are prevailing against the dark forces of 2020.
Since January, Spratt has opened, closed, and reopened The Good Witch Cake Shop in Sturgis. Three days after opening the first time, Spratt was hospitalized and diagnosed with Crohn's disease. Weeks later, the COVID-19 pandemic started.
"The doctor said, 'Crohn's can be brought on by stress.' I thought, 'I can't relax when I'm worried about my business I just opened,'" Spratt said. "Then when COVID-19 was full on, I (wondered), 'What are we doing to do?'"
After her health stabilized, she reopened her custom bake shop in May. Owner, baker and cake decorator Spratt officially celebrated her business with an open house and ribbon cutting on Nov. 5.
"The open house was a lot of fun. We had more people than I thought show up," she said. "I'm thankful that people have been really supportive even though we're in this crazy new normal."
The open house days after Halloween was especially timely for The Good Witch Cake Shop.
"I just really like witchy things. I like reading about witches, I like the décor. Halloween has always been a really big, fun part of our family so I thought the name fit," Spratt said.
The Good Witch Cake Shop is typically stocked with cinnamon rolls, scones, muffins, coffee cake and gluten-free coffee cake. Good Witch desserts always include cheesecake, cupcakes, cookies, tarts, chocolate mousse and brownies. Spratt's gluten-free brownies and gluten-free almond macaroon cake have been popular with customers. Spratt likes variety, so flavors and menu items vary.
As the weather turns colder, soups are on the menu for lunch specials. The specials change every two days. During the summer, Spratt served salads and those might return because customers are requesting them, Spratt said.
Spratt enjoys custom orders for cakes, especially wedding cakes.
"I really do like to focus on wedding cakes, but I love filling that case … and having people come in, that's pretty awesome," she said. "I love wedding cakes. I like working with the bride. I get to be part of something special."
Spratt's menus are influenced by culinary training and jobs that have taken her from coast to coast. Some of her baked goods are made from recipes Spratt tweaked for her shop; others are family recipes.
Originally from Wyoming, Spratt enrolled in the New England Culinary Institute for a year after high school. The school didn't offer a dedicated baking program at the time, so she traveled and worked in multiple states at resorts, a bakery, and hotels.
She was mentored in cake decorating, gained baking expertise at her jobs and practiced at home.
"I got tired of the big hotel scene. I worked at a little bakery and said, 'OK, this is what I want to do someday. I'm going to have a little shop and get some regulars and have conversations and meet people," she laughed. "After 20 years, here we are."
Spratt said friends convinced her to open a bakery in Sturgis. So in June 2019, she and her husband, Nate, daughter, Ariana, and sons Jayden, Zachary and Tristan, relocated. All her sons help at the bake shop, Spratt said, though Tristan, 11, especially shares his mom's love of baking.
The business news you need
With a weekly newsletter looking back at local history.