After a 15-year absence from Rapid City, Lee Enterprises Group Publisher Bill Masterson has been selected as president and publisher of the Ra…
DEADWOOD | The gaming industry in Deadwood ended 2020 with strong results, as December revenue increased by more than 20% over the same month …
Check out the January edition of Elevate magazine. 
Nick Hutchinson and Ed Valdez brainstorm ideas for Hutchinson Car Audio in a 400-square-foot space above their workshop with plain walls save …
Ray Hespen, co-founder/CEO of Rapid City-based Property Meld, provided testimony Tuesday in front of a U.S. Senate subcommittee on how venture…
Grading for the Liberty Center and plaza area may begin in the next 30 to 45 days, Hani Shafai, president of Dream Design International, said Friday.
Surrounded by black walls accented with the Pacman ghost color schemes, the 8,000-square-foot adventure of Game On! will open to parties start…
Joanne Felix Kunz was worried she and her husband Bill wouldn't be able to fill the 2,700-square-foot space for Robo Briks & Grafix.
Mark and Michael Linn didn't want to open the renovated Press Start in the middle of a worsening pandemic, but said they really didn't have an…
The Wharf Mine near Lead saw record gold production in the third quarter, owner Coeur Mining recently reported.
SatCom Marketing is about to open a call center here that will create from 100 to 150 new jobs, according to Elevate Rapid City and the Minnea…
What started as a research project at South Dakota Mines in Rapid City is now part of a global firm after Gamma Biosciences announced last wee…
Rob Hrabe knew VRC Metal Systems was in the running for Veteran-owned Small Business of the Year, but was surprised when they were given the award.
Vendors at the 75th edition of the Central States Fair in Rapid City say they are grateful to be at the event, even with the lower than expect…
Rapid City shoppers will have a new retail mega-store to explore when Fleet Farm officially opens Friday.
Signify Health, the nation's largest provider of in-home health services, has expanded its presence in Rapid City after opening a new facility…
Michael Brown wanted to fill a void in the Rapid City community.
Bob's Shoe Repair has been a downtown Rapid City fixture since 1946, but owner Chad Scoular said consumer buying habits, product quality and n…
Makenna Noyes spoke up after reading a Jan. 21 Journal story about the closing of three downtown Rapid City women's clothing boutiques.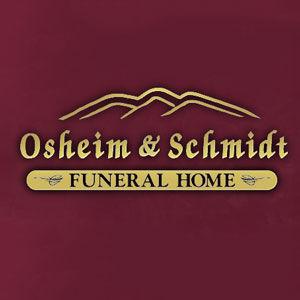 Osheim & Schmidt Funeral Home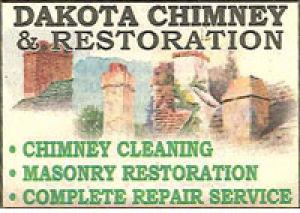 Dakota Chimney & Restoration, Inc.
Dwight Patterson can talk about western Nebraska and the Bahamas in a short span and make it all connect.
Tom Silbernagel knows when he's brewed the perfect beer.
Military families relocate frequently. Facilitating military spouses in continuing their work in a new place of residence without delays or ex…
David Emery stepped down as CEO Black Hills Corporation in December after leading the largest publicly traded company in the Black Hills for 1…
G.M.'s note: Ray Hillenbrand sat down with Black Hills Business wide-ranging interview before his death in May. Ray discussed his philosophies…
On March 28, 2019 the United States Air Force announced Ellsworth Air Force Base would become home to the first two B-21 Raider Bomber Squadro…
Do you have a digital footprint? If so, what provisions have you made in your estate documents for the recovery and use after you are no longe…