The fate of South Dakota sports betting is undetermined as two legislative bills attempt to push it across the state, instead of just Deadwood and tribal casinos. 
In 2022 South Dakota collected $101,348 in tax revenue from sports betting — the least of any state where it is legal. Sports wagering is legal in 32 states and the District of Columbia. Despite having 65% of the population of South Dakota, Wyoming collected $955,085. Washington D.C., which is comparable to South Dakota in population, collected over $4 million.  
South Dakota's coffers are not the only ones missing out on a larger payday, Deadwood's casinos are also underwhelmed with sports betting revenue as well.
The Deadwood experience
Though they have not received much earnings directly from sports betting, it has helped them in all other areas according to Tyler Nold, casino manager of Deadwood Mountain Grand and Josh Thurmes, assistant general manager of Tin Lizzie's.
"One thing we've noticed is our table play is going up as we've built this. Slots and food and beverage is up also," Nold said. "And because of the NFL, our Sunday numbers are up in all departments."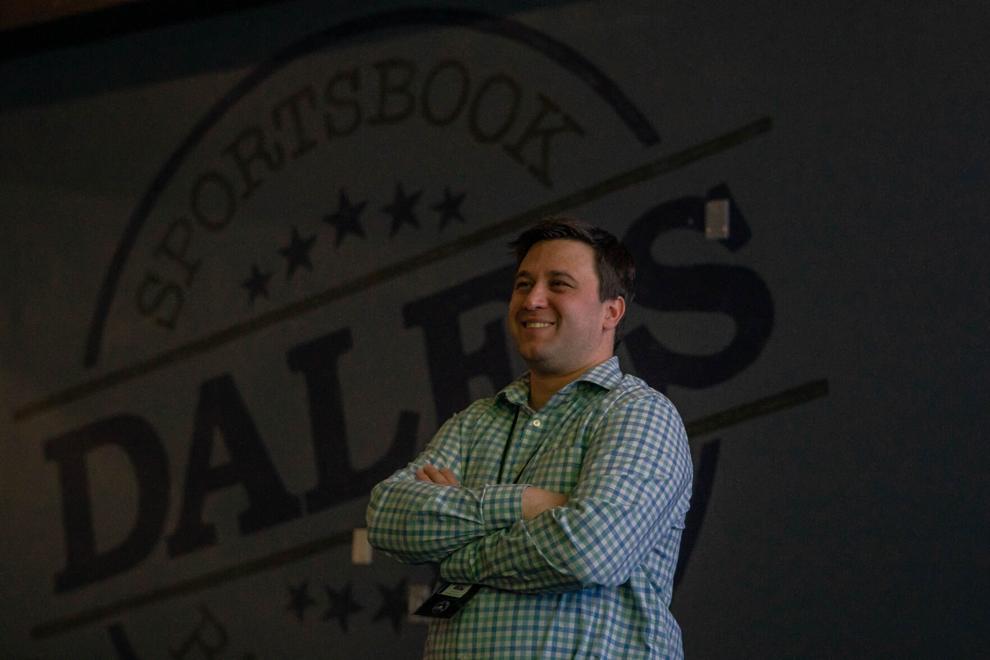 "So what it's done for our food and beverage and getting people in here is where the revenue growth has been," Thurmes said.
Because of the increase, Nold and Thurmes said they are thankful to offer sports betting. Both said there was a bit of luck involved, too, because Deadwood Mountain Grand and Tin Lizzie's had enough space to build a full sports lounge, instead of just kiosks.
"We used to use this [space] as banking services, so we saw it as an empty space. We had the luxury of having space already that maybe some other properties had to give up slot machines," Thurmes said. "We didn't have to give up slot machines and table games which really are bigger markets than sports betting."
Nold said the sports lounge area at Deadwood Mountain Grand used to be a smaller music venue near the main casino floor.
"Once the bands would start playing it was loud and people would get up from the slots and leave," he said. "There was like 15 slot machines in here and they were our 15 worst machines."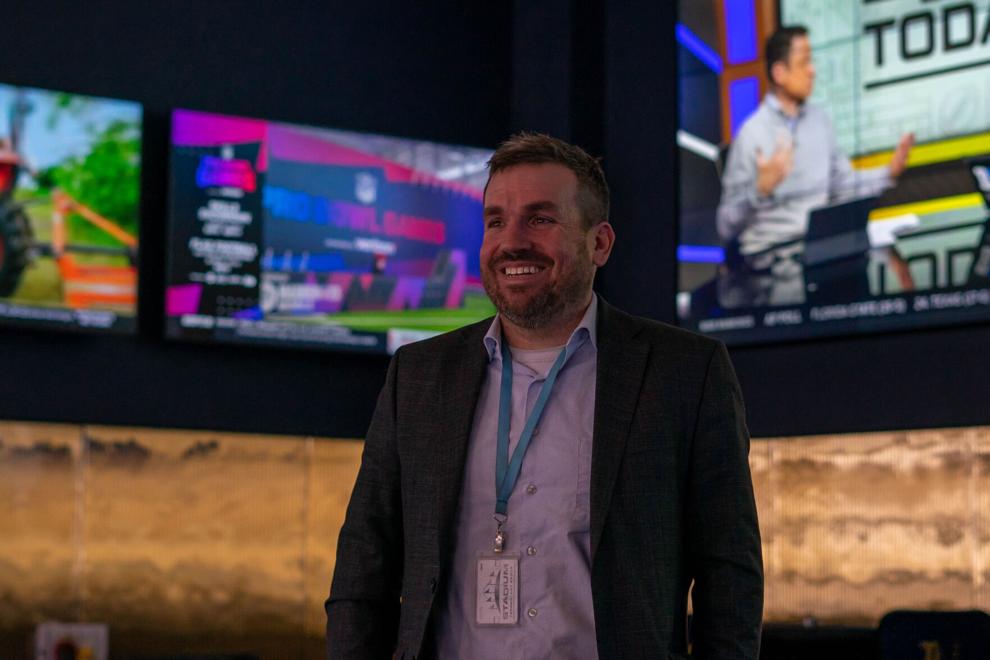 Other not-so-lucky casino owners are faced with a hard decision to implement sport lounges where slot machines or table games sat, said Lee Harstad, executive director of the Deadwood Chamber of Commerce & Visitors Bureau.  
"If someone didn't have the space they would probably have to take out slot machines but slots continue to be what keeps the lights on," he said. "I don't think someplace would pull out slot machines just to have a sports lounge."
Proposed expansion
Deadwood casinos that do not have space for lounges may not be limited by confinements of their walls any longer. Two new pieces of legislation are being considered by the South Dakota Legislature to broaden the audience of sports betting while keeping Deadwood casinos involved.
As the retail-only law works right now, gamblers must be within the walls of a licensed casino to place sports bets. No mobile or online wagering is permitted.
Senate Bill 209 would allow alcohol-licensed establishments outside of Deadwood to feature gaming kiosks that are affiliated with a Deadwood sports betting licensed casino. The bill was introduced Feb. 1 by state Sen. Ryan Maher, District 28. No committee hearing has been scheduled on the measure.
House Joint Resolution 5006 would allow South Dakota voters to decide if mobile wagering would be legal across the state, as long as the servers were located in the city limits of Deadwood. The resolution is sponsored by state Rep. Greg Jamison, District 12, and state Sen. Kyle Schoenfish, District 19. The resolution is scheduled for a Wednesday committee hearing.
Impacts to Deadwood
As for their ideal outcome, Thurmes and Harstad are unsure, but they remain focused on creating an exciting environment in Deadwood for sports fans. 
"We're not opposed to having it statewide, it could get more users familiar with sports betting. But there's always going to be the people that want to come here for the experience," Thurmes said. "You can gamble anywhere, but people come here for the experience. That's what we can deliver."
"As long as it runs through Deadwood it wouldn't make a difference to me as long as Deadwood would be in on that action," he said.
However, Harstad does expect some gamblers to consistently visit the potential statewide kiosks instead of traveling to Deadwood.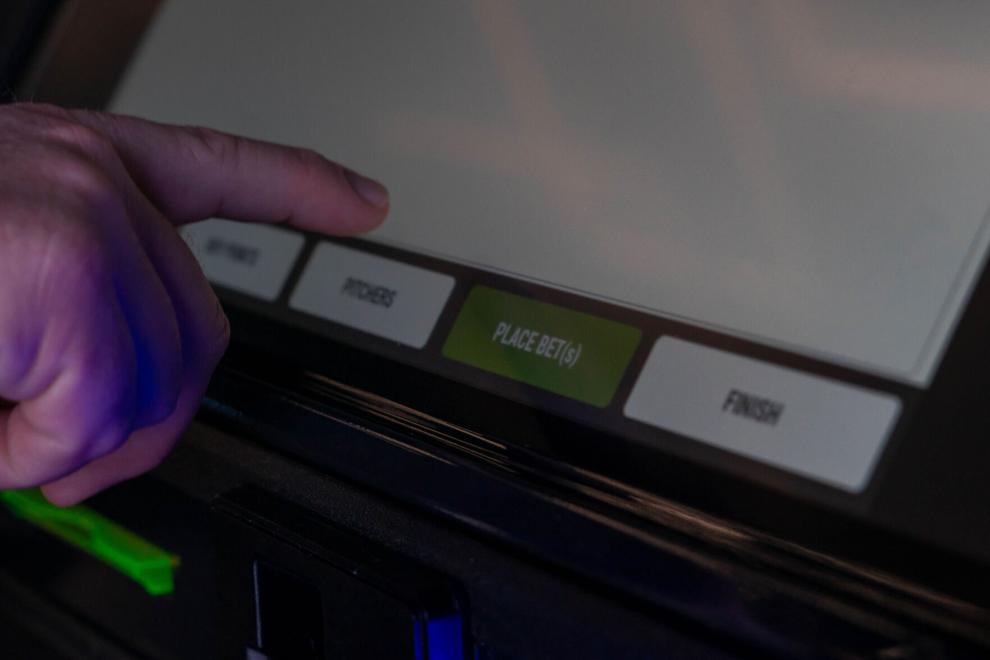 "They will stay home or close to home but is that what you want, to sit back in little rooms or do you kind of want to have the whole experience? To each their own," he said. "But if we were able to monitor it here in Deadwood, run it through our places and keep it under those same guidelines — I think that's a win-win for everybody."
Statewide benefits
While most casino insiders are focused on keeping the ambiance and experience for sports betting in Deadwood, Basil Hofer, vice president and bookkeeper of BETKOTA, a South Dakota owned sports book operated at the Midnight Star in Deadwood, is a staunch advocate for both bills.
"We are here for anything that expands sports betting throughout the whole state," Hofer said. "South Dakota's problem is people go to Deadwood only a couple of times a year. It's not reaching enough people to make money."
According to Hofer, BETKOTA is doing things differently than the other Deadwood sports books. 
"We do all our own lines. Everything is done here in South Dakota when the other casinos' sports books are pretty much ran out of like Las Vegas or somewhere else," he said. "We also have a route license, to where we could supply kiosks throughout state."
Hofer said statewide operations are part of BETKOTA's business model.
"When we started this, we wanted to put kiosks throughout the whole state. So we're kind of different than the other casinos," he said.
Hofer said the kiosk method and expanded book offerings are a benefit for his company.
"We have like 20 pages of props — over 100 different props you could bet on. So, I mean, we definitely have a huge variety of stuff you can bet on just like a Vegas sports books, we just don't have the seating area," he said.
Hofer said BETKOTA is looking to move to a bigger building to expand its sports book.
"We're actually in the process of buying our own building in Deadwood," he said. "And once we get our own building bought, we will offer horse racing."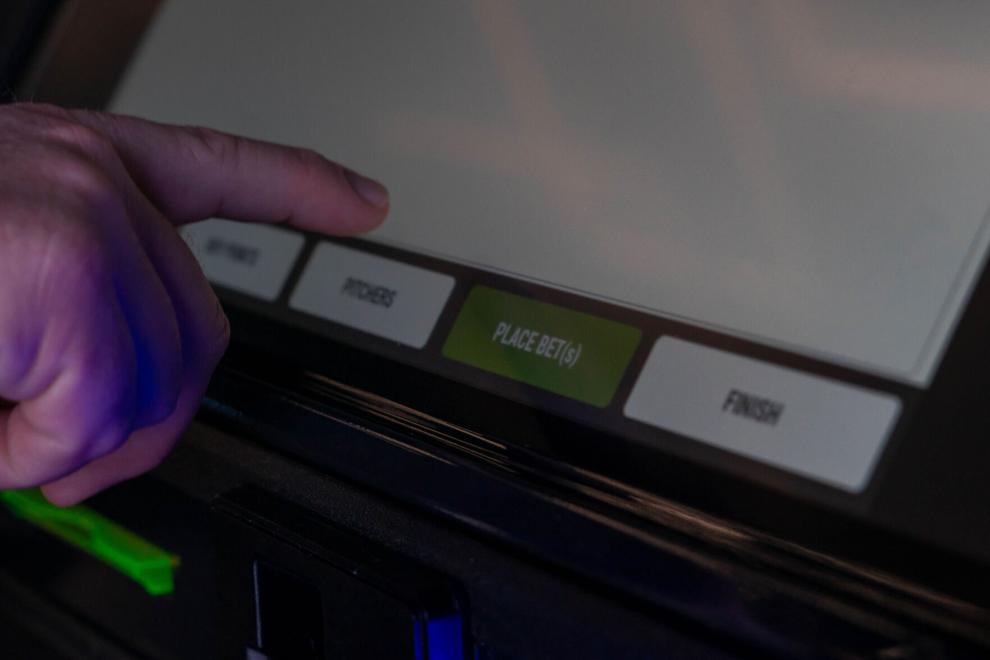 South Dakota focus
Though there is lack of consensus regarding the two legislative bills and the future operations of sports betting in South Dakota, one thing Deadwood gaming insiders are all sure of is to keep national online companies out of the equation. 
"My biggest concern is there's already a lot of people with DraftKings and FanDuel accounts. Simply, a lot of those customers are just going to stay with those companies, which don't bring the state any money at all," Nold said.
Hofer said if the House resolution doesn't pass to send the kiosk bill to voters, there is a threat to Deadwood's interests for a signature petition for an initiated ballot measure.
"Then big companies like DraftKings and FanDuel can spend a million dollars and go get all the signatures," he said.
Hofer said if that happens, the large companies could be profiting instead of Deadwood casinos and affiliated liquor retailers.
"Then when it passes, because the voters want it, the bigger companies will be able to control it," he said. "We have a unique opportunity to expand it right now so hopefully it goes through."
East River advocates
Restaurant owners across the state want a piece of the pie as well, but not in competition with Deadwood casinos. According to Jeremy Seefeldt, owner of Boss' Pizzeria and Sports bar in Sioux Falls and Tea, he wants kiosks to bring in customers.
"For a restaurant owner, somebody that's not actually running the gaming end of it, the revenue is not a lot. But I do think it can really benefit restaurant/bar owners, it'll bring a lot of people during games," he said.
Seefeldt said it would help everyone who works for him. 
"It simply brings in business and that doesn't just help me it helps all my employees and the retention of employees. It just helps a lot of things," he said.
Seefeldt is a proponent of SB 209, but not HJR 5006.
"I personally would prefer the kiosk bill and not the other one. Because as a business owner, if the mobile bill happens, I don't think it does anything for our business," he said.
Don Rose, vice president of the South Dakota Licensed Beverage Dealers and Gaming Association, also owns Shenanigans Sports Bar & Grill in Sioux Falls. He is a proponent of just SB 209.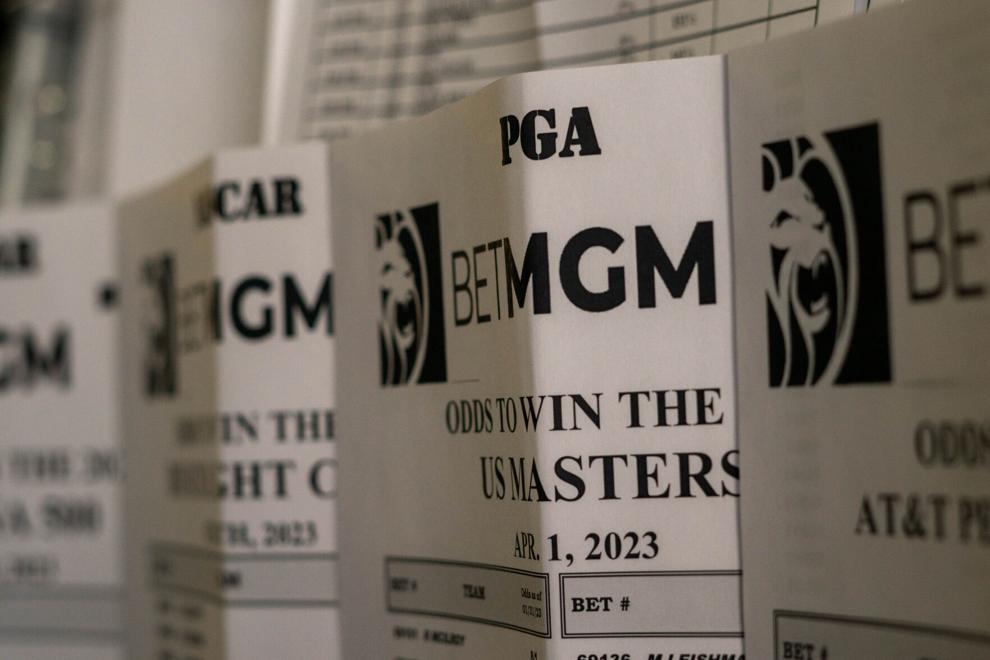 Rose said many of his customers are sports wagerers, but they travel to Iowa instead of Deadwood to gamble. Mobile and in-house sports betting are legal in Iowa.
"What are we, 400 miles from Deadwood? From where I stand, it's 17 miles from Iowa, I think. South Dakota is losing a lot of money on this," he said.
Rose said southeastern South Dakota's proximity to Sioux City, Iowa also draws his customers there instead of Deadwood.
"I know what my customers thoughts are and those in our area go to Hard Rock in Sioux City," he said. "And we know there's people everyday to jump over the border and place mobile bets."
From a restaurant and bar owner perspective, Rose thinks Deadwood would benefit greatly from kiosk betting in South Dakota. 
"We just want people in the door, we don't care where the money goes. I would think that Deadwood we would be very happy with what Sioux Falls could do for them," Rose said. "There's just no reason to not take advantage of it."