Makenna Noyes spoke up after reading a Jan. 21 Journal story about the closing of three downtown Rapid City women's clothing boutiques.
Many a student has followed a teacher into a career field. To see that scenario switched, with a teacher going into a student's chosen profess…
Realtor Pat Hall has offered the former MG Oil Company property at the corner of West Main Street and West Boulevard for an extended time, but…
Remote control drones are seemingly everywhere these days, some buzzing overhead for fun, with others strictly flying for business.
The Dickey family wasn't all in, as poker players say when they bet it all, owning and operating their agricultural feed and supply business i…
Taylor Whittle was born to bake.
Today, we say farewell to 2017. So, it's only natural to take a look back at the previous 12 months.
Perhaps, Matt Batchelder will be able to sleep in a bit now.
In the heart of the Black Hills, how could you go wrong with a bar featuring a large live pine tree?
The Bay Leaf Café in Spearfish may be closing, but those craving chef French Bryan's delicious poppy seed bread may, or may not, be deprived o…
Leonard Vandermate said the industrial hemp products sold at their new Hemporium Boutique make great clothing and other supplements, but if yo…
Talk about perfect timing.
It's the end of an era, not the end for Neugebauer's Fine Jewelry in downtown Rapid City.
Opportunity continues to rise from the devastation of the October 2013 blizzard.
Another option for your morning cup of Joe is brewing.
A need to care for their parents brought Jeff and Patty Danielson back to Rapid City after nearly 40 years.
Jose Vega had been looking for a good location in Rapid City to add to his chain of restaurants. Now, he has found a prime spot for authentic …
If you think you're seeing a lot of new Dollar General stores opening up around Rapid City and the area, you're right.
Timing was everything for Jack Wellman and the staff at The Party Store.
A family-owned manufacturing company with iron-clad ties to the small town of Philip will celebrate a golden anniversary this week.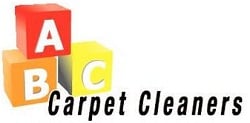 Bradeen Real Estate & Auctions
Tim, Sheila and Alex Nold hope people will come to their soon-to-be-open coffee shop in Black Hawk for their morning brew and stay for the yum…
Cody Young's parents moved to Summerset about a year ago, and that got Young, a physical therapist, to thinking just how fast the I-90 corrido…
Monte Hartl, Bradley Philips and Justin MacDonald have teamed up to open a new sports card, memorabilia and gaming store at 1940 Lacrosse St.,…
Rapid City-based PlantCatalyst announced last week a partnership with iDE, a Denver-based international nonprofit dedicated to use of the wate…
Anyone wondering what the specialty at Rapid City's new westside bakery might be, the name Pistachio Pie might offer a sweet, crumbly, delicio…
Jess Eixenberger and workout partner Devon Nelson made a dedicated ritual out of rising at 4 a.m. and making the 45-minute drive from Spearfis…
Cathy Switzer celebrated a grand opening of her part-retail store, part-consignment shop, The Attic Addict, in grand style last week at 8000 B…