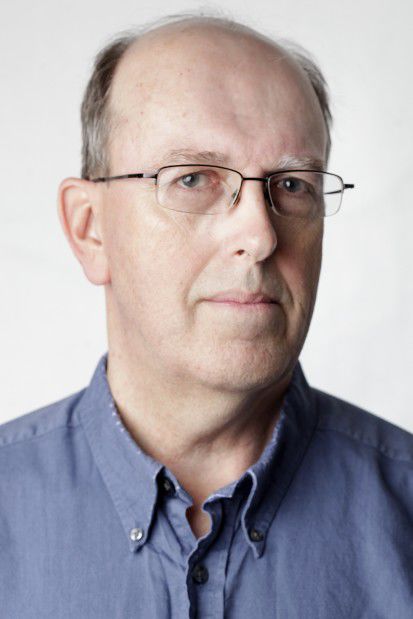 Leonard Vandermate said the industrial hemp products sold at their new Hemporium Boutique make great clothing and other supplements, but if you're looking to get a buzz, you're in the wrong place, he said.
"You can roll up your t-shirt and smoke it all you want to, you're not going to get high," he said.
Leonard and his wife, Lisa, opened Hemporium Boutique three weeks ago at 544 Century Road, Suite 103, in northeast Rapid City as a new shop dedicated to selling products made from a most remarkable — and most maligned — plant, industrial hemp.
Leonard describes Hemporium as an "eco-friendly clothing store with items made from hemp, bamboo and virgin cotton blend," he said.
Hemporium also offers hemp oil shampoos, conditioners, hand and body lotions, and dietary supplements along with books, art, toys and gifts.
Hemp is one of mankind's oldest cultivated crops, grown for clothing, paper, ropes, and other uses numbering in the thousands since ancient times.
Industrial hemp first got a bad rap in the early 20th century when it became unjustly associated with its much more psychoactive cousin, which can be processed into marijuana.
Vandermate is quick to point out that Hemporium Boutique has nothing to do with marijuana, which has been cleared for medical and recreational use in other states but remains illegal in South Dakota.
"It's not a dispensary or a head shop. We don't sell pipes or marijuana," he said.
Industrial hemp's low level of THC (D-9 tetrahydrocannabinol) and higher level of cannabidiol (CBD), which blocks the psychoactive effect of THC, is what differentiates it from the species Cannabis indica, with higher levels of THC in flowers processed into marijuana.
Industrial hemp stems are processed into fibers that are much stronger than cotton, Vandermate said.
"I've got hemp jeans that will outlast any cotton jeans you can put up against it. They're 20 times stronger, they get softer the more you wash them and they retain color longer," Vandermate said.
Hemporium's products are imported from around the world. Other states, including North Dakota, allow the strictly regulated growing of industrial hemp, estimated to be a trillion-dollar crop worldwide, but cultivation and harvest of hemp also remains illegal in South Dakota.
But that could change. Vandermate said he has draft copies of bills to be introduced in next year's legislative session that would allow the growth and harvest of hemp in the state.
You have free articles remaining.
His proposed legislation is not related to attempts by others to legalize marijuana for medical or recreational use in the state.
"We try to educate people on the differences as much as we can," Vandermate said.
Call Hemporium Boutique at 605-791-4367, or check out their Facebook page and website, hemporiumboutique.com for more information.
There has been all kinds of reader interest in what looks like a couple of buildings going up next to Arnie's Pressure Wash car and truck wash on Cambell Street in southeast Rapid City.
Concrete pads and footings show a pair of structures being built on a sliver of land between the Rapid City, Pierre & Eastern railroad right-of-way and Cambell Street.
City building permit records indicate the buildings, each valued at $1.22 million, will be warehouses owned by JLZ Cambell LLC, registered, according to state records, to Jon Ziegler of Rapid City.
For more than 40 years the Ziegler family owned and operated Ziegler Building Center, better known as 'Ziggy's'.
Ziggy's main building supply center on Centre Street by the Pennington County Fairgrounds was gutted in a May 2014 fire. That location and another Ziggy's in Spearfish have long since closed.
Gustafson Builders, a division of Heavy Constructors of Rapid City, is the contractor of record for the new buildings.
Calls to both owner and contractor seeking details and comment were not returned last week.
All Kindza Storage at 1125 Kennel Drive in Rapid City is a new U-Haul neighborhood dealer for eastern Rapid City and Rapid Valley, offering rental trucks, trailers and towing equipment, along with moving supplies and in-store pick-up for boxes.
Ross and Judy Rohde are owners of All Kindza Storage, located south of Centre Street, not far from Western Dakota Technical Institute on Highway 44.
According to a release, their business hours are 8 a.m. to 5 p.m., Monday through Friday, with on-call hours on Saturday. After-hours drop-off is available.