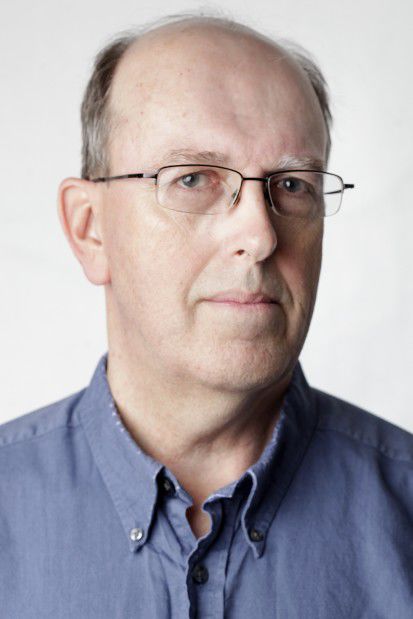 Cody Young's parents moved to Summerset about a year ago, and that got Young, a physical therapist, to thinking just how fast the I-90 corridor communities of Black Hawk, Summerset and Piedmont are growing.
Young has more than 20 years experience as a physical therapist and has owned and operated High Plains Physical Therapy in Rapid City for 19 years. He also owns a clinic in Belle Fourche.
Now, Young and another registered physical therapist, Todd Stock, have opened Peaceful Pines Physical Therapy near the busy intersection of Peaceful Pines Road and Sturgis Road in Black Hawk.
The new clinic is located just to the north of BJ's Country Store, a convenient location, Young said.
"That's a growing community and those people have to drive a fair amount to Rapid City for their medical services, or they go to Sturgis. Either way it's a fair drive," Young said.
Young and Stock opened the doors of the new clinic on Sept. 1, offering a full range of general outpatient PT services, from post-operative care for knee, hip and shoulder replacement surgeries and therapy for high-functioning stroke patients to treatment of general strains and sprains, back injuries, headaches and balance problems.
Stock, a 1983 graduate of Rapid City Central High School, actually started a career in finance, but made the switch to physical therapy more than 20 years ago.
His sister Lorelee, now a physician in Sturgis, started her career in physical therapy. Todd would accompany her as she visited and treated home-health patients.
One day he was invited to watch her treat a man who was limited to one floor of his home.
"I came in and watched her change a guy's life," Todd recalled. "I thought this is much more worthwhile than what I'm doing."
Stock received his PT degree at the Medical University of South Carolina in Charleston, where he met his wife Connie, who is also now an MD in Sturgis. They returned to the Black Hills several years ago after his wife completed her military service and family practice residency in South Carolina.
Todd is impressed with Black Hawk.
"We found out there's a huge need there and very happy with the response they've given us, very supportive," Stock said.
Two new stores will open this fall at the Rushmore Crossing Shopping Center.
You have free articles remaining.
According to Nicole Chimento Dracon, leasing director with Cincinnati-based Midland Atlantic Properties, three storefronts are nearing completion between Ross Dress For Less and Sam's Club.
Dakota Party will open this fall in the storefront closest to Sam's. A Skechers shoe store will open in an 8,000-square-foot space next to Ross.
In between those two stores is a 6,400-square-foot current vacancy that could be split in two or leased whole.
Chimento Dracon said a 2,400 square foot opening remains next to Aspen Dental, as well as an .9-acre outlot in front of Sam's Club, 20,000 square feet of shop space near MacKenzie River Pizza and a nine-acre tract awaiting development west of Furniture Row.
"Leasing activity and interest remains strong, and we are currently negotiating 2 Letters of Intent with national users, " she said in an email.
Rapid City's Tractor Supply store at 3440 East Mall Drive is looking for vendors for its farmers' market set for Oct. 7, according to a press release.
Farmers, crafters and growers with an interest in everything from homemade crafts and candles to baked goods, art and gardening are encouraged to register by visiting TSCEventPartners.com or the Rapid City store directly.
Nonprofit organizations and food trucks are also welcome to register, according to the release.
By registering, participants will have the opportunity to showcase and sell their goods and services, free of charge, in tented areas near the storefront.
"The farmers market will be a celebration of the talent and expertise in our community," Phil Reiter, Tractor Supply vice president of national and local store marketing, said.
Call the Rapid City store at 605-348-4641 for more information.
The Spearfish Economic Development Corporation recently launched a new mobile-friendly website, SpearfishDevelopment.com.
According to a SEDC release, the new website provides ready access to anyone looking to expand, relocate or start a business in Spearfish.
Also included are links to funding assistance, startup checklists and other business- and finance-related resources for new and existing business owners, as well as a list of up-to-date sale of lease commercial properties available in the community.
"The new SEDC website will be a key tool in our business and workforce retention, expansion and recruitment efforts and will offer innovative methods to promote Spearfish as the ideal place to live, work and do business," SEDC executive director Kory Menken said in the release.
Western Sky Media, a video and web production company in Spearfish, redeveloped the new site with funding assistance through a Black Hills Energy Economic Development Grant program.