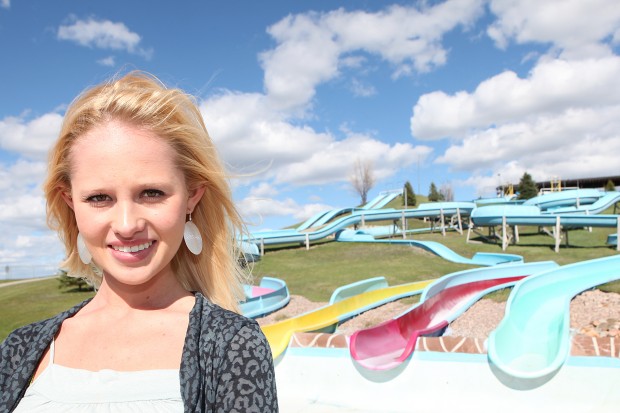 In a competitive market, teens may need to put a little extra planning into finding a job this summer.
Teens searching for jobs report fewer opportunities than in the past, and unemployment in the Rapid City area this spring has risen to 5.6 percent, compared with 5.4 percent in March 2009 and 3.1 percent in March 2008.
Students still should look to resources such as classified ads and online listings, including the state's SDWorks website, but should not be afraid to also go door to door or call places where they would like to work, or to use their network of friends and family to hunt down an opening that may not be listed.
"Let people that know you know that you're looking for a summer job," said Fred Dieken, assistant manager for the Rapid City field office of the South Dakota Department of Labor. "Networking is still a very powerful tool at all levels."
He also recommends teens get started now, if they haven't already.
"You usually want to start doing your checking before Memorial Day," he said. "I would say the strategy is better early than late."
If you do go door to door to fill out applications or ask about job openings, Dieken said, prepare for the possibility you might get an interview, including how you dress. That doesn't mean a suit, but depending on the employer, probably means putting on clean, well-fitting business casual clothing that isn't too revealing or trendy.
"If you walk in at the right time, they might say, 'Well sit down, let's visit,'" he said. "Be dressed and be prepared to be interviewed."
That also means being prepared to discuss your work and school history and any skills or qualities you'd bring to the job. A good way for teens to think through what skills and experience they have is to go through the exercise of putting together a resume.
"People don't expect you to have a huge resume when you're looking for a first or second job," Dieken said.
But you can list information about your schooling, clubs and activities, awards and honors, and past work history, even if it's baby-sitting or dog-walking. Teens also can include special skills, such as customer service or mechanical skills.
The Rapid City Department of Labor field office has a resource  room where people can use the computers and get advice on how to put together a resume. Job hunters also can set up an e-mail account and use it for communicating with potential employers.
Include an e-mail address and phone number on the resume, and bring copies of it with you when you go job-hunting.
Speaking of that phone number and e-mail address, make sure your e-mail address is professional, or at least not embarrassing. And check that your voice mail message is professional and easy to understand.
"What might be funny to your friends might be off-putting to an employer," he said. "We've seen some that are — for lack of a better word — sometimes a bit too racy or too edgy. Employers might get a wrong impression of you."
Meg Warder, president of the 1880 Train in Hill City, which hires teens every summer, said taking the time to fill out an application carefully and neatly goes a long way. She agreed it's important to dress up a bit for the interview, and most of all to communicate with her if any problems arise.
"If they can't make it, just make sure they call to reschedule," she said.
Warder said sometimes teens are afraid to call. "Don't be afraid. Just call and most employers are happy to reschedule."
Even if you don't have a lot of experience interviewing, it's still important to go through the process on your own — and not have your parents call and set something up on your behalf.
Virginia Garrigan, human resources manager at Reptile Gardens, said she's seen more of that lately.
"The parents are coming out or calling for the kids, and that really rubs me the wrong way," she said. "They're old enough to come out themselves."
She tells parents who call that it's the teen worker who needs to come out and see her.
"We've more helicopter parents," she said.
Warder said employers understand that a first job is supposed to be a learning experience.
Back when her parents bought the Black Hills Central Railroad, which operates the 1880 Train, Warder said her mother, a former schoolteacher, had the philosophy of giving local students an opportunity to learn professional job skills, and she tried "to teach them from the get-go," Warder said.
Central High School senior Tomi Lahren, who is looking for a summer job, said teens don't often hear much advice at school about how to search for a summer job, which many need to make money to pay for college.
"They do an excellent job of talking about college, but we don't really get the aspect of how we're going to pay for it," she said.
Sometimes it can feel like the search is stacked against teens, with older, more experienced people competing for seasonal jobs.
She had a little advice for employers, too: "If employers would take the time to get to know the applicants a little better, they might find they're a good match for those jobs."