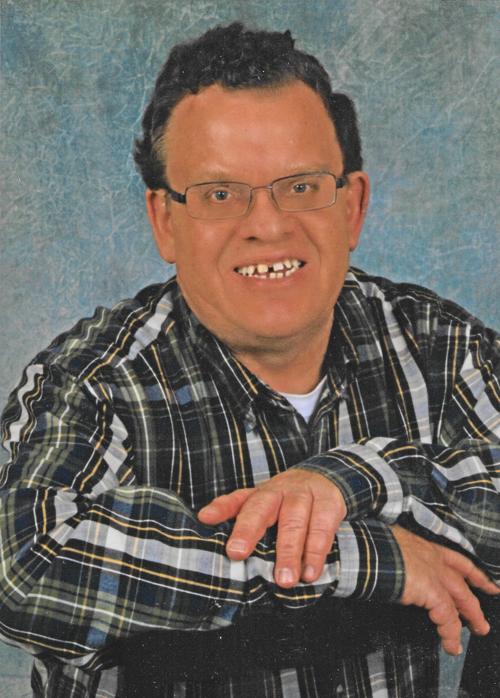 Titus LaReau Brown, 58, was born Nov.16, 1960, in Warroad, Minn. He passed away Aug. 26, 2019, at Rapid City Regional Health Home Plus Hospice House. He was the seventh of 10 children born to Rev. Roy and Vernis Brown. He attended elementary school in Earl, Wisc., and Edgemont, S.D. He graduated from Edgemont High School in 1980.
Over the years, he delivered papers, worked on the railroad, was a school janitor, worked at the local grocery stores and was a businessman for lawn care, snow removal and sewer cleaning. He thoroughly enjoyed baking his famous banana bread, peanut butter and chocolate chip cookies, peanut butter bon bon's, Russian tea cakes and donuts. He was an avid collector of oil lamps and lanterns. He enjoyed word search puzzles as well as taking rides through the Black Hills. He was a lifelong member of the United Church in Edgemont, S.D., serving on many committees. He enjoyed giving his nieces and nephews a dollar bill after they had visited and were heading home.
He is preceded in death by his father, Rev. Roy Brown, Edgemont, S.D., and two sister-in-laws, Holly Brown, Magnolia, Texas, and Deidra Brown, Minot, ND. He is survived by his mother, Vernis Brown, Edgemont, SD, sister Rachel (Victor) Lathrop, Ames, Iowa, brother Timothy (Virginia) Brown, Pierre, S.D., sister Sharon Brown, Folsom, Calif., sister Pauline (Joseph) Trotter, Edgemont, S.D., brother Mark (Deanne) Brown, Edgemont, S.D., brother Jonathan (Lydia) Brown, Temple, Texas, brother David Brown, Magnolia, Texas, brother Joel Brown, Minot, N.D., brother Thadeus (Tia) Brown, Ellsworth, Iowa, 30 nieces and nephews and 35 great-nieces and nephews.
Funeral services were Saturday, Aug. 31, 2019, at the Edgemont United Church. Committal services followed at the Edgemont Cemetery.
A memorial has been established in Titus' name and memorials may be sent to PO Box 34, Edgemont, SD 57735.
To plant a tree in memory of Titus Brown as a living tribute, please visit Tribute Store.