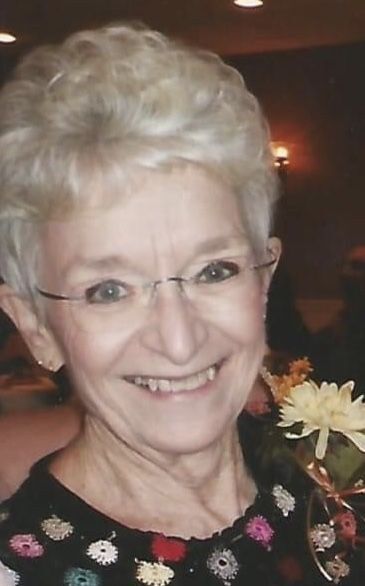 HOT SPRINGS, S.D. | Marsha L. Miller, 77, died July 6, 2020 at her home in Hot Springs, surrounded by those who loved her.
Marsha was born on May 16, 1943 in Rapid City, SD, to Raymond and Ada Gay. Her father was a bit of a nomad, frequently moving the family, but never venturing far from the panhandle of Nebraska. Perhaps this contributed to Marsha's love of change and the ease at which she made friends. At age 8, Marsha's mother became ill, leaving Marsha to raise her two small brothers. While this was a heavy burden, Marsha confronted this like all other obstacles she would encounter in her life — fearlessly.
Marsha and her family enjoyed the outdoors, spending summers at the family cabin in Northern Canada, fishing, exploring and relishing family. In high school Marsha maintained a 4.0 GPA, ran a household, and made it to every dance.
On March 17, 1961, two months prior to her graduation from Assumption Academy in Chadron, NE, Marsha eloped with James C. "Jim" Miller in Hot Springs. They were married for 26 years. Jim was in the Air Force, and they traveled from coast-to-coast, having five children and many adventures.
After Jim's death in 1987, Marsha met Philip McCauley, who became her square dance partner and added four more children and a host of grandchildren to her ever growing family. Phil passed in 2009, leaving Marsha without a dance partner.
She met Elton Zornes in 2011 and once again traveled the country in search of the next dance.
Marsha worked for Bank of America as a loan officer and later for the Social Security Administration as a claim representative. Her interests included pottery, painting, home remodeling, dancing and sewing. She was accomplished at all of these avocations, the clothes she made so closely resembled name brands that the family jokingly worried about lawsuits.
Marsha loved to be outdoors, she had created a compound in Hot Springs that included multiple horses, 12 dogs, three cats, earth moving machinery and campers to be pulled across the country in search of the next dance.
Marsha was preceded in death by her parents; husband, Jim Miller; long-time partner, Phil McCauley; brothers, Robert Gay, James McKean and Thomas Gray; and son, John Miller.
Marsha is survived by her children, Joseph (Susan), Stephen (Shannon), Tracy, Daniel (Cindy) and stepchildren, Kathy (Ron), Maury (Khosrow), Debbie (Ron), Michael (Donna). Marsha will be fondly remembered by her 19 grandchildren and 12 great-grandchildren.
A Celebration of Marsha's life will be held at 11 a.m. on Saturday, Aug. 22, at Chamberlain McColley's Funeral Home in Hot Springs. Please practice social distancing.
Be the first to know
Get local news delivered to your inbox!