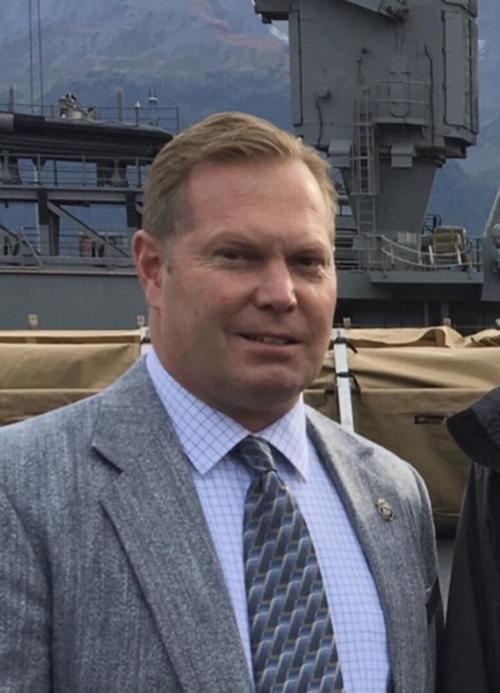 A process that began late last year is drawing to a conclusion with the Chadron City Council unanimously voting to offer the city manager position to Scott Meszaros of Seward, Alaska. The decision was 4-0 at a special April 15 meeting, with council member Miles Bannan absent. Bannan had submitted his application for the position, and though he was not one of the finalists he chose continued absence from the selection process.
Nearly 30 people had applied for the job, a pool that was whittled down to 11, then six and, finally, four candidates who were announced last week. That number dropped to three after Michael DeMers of Austin, Texas chose not to do a final interview. Two candidates - Meszaros and John Sutherland of Rapid City - were all that remained after council chose to eliminate Bradley Coughenour of Yakima, Wash., who had scored lowest on the council's final criteria matrix.
Moving forward, council members Keith Crofutt and Cheryl Welch, along with City Clerk Donna Rust and HR Director Bev Bartlett, will negotiate a contract for Meszaros. A final contract is expected for approval at the council's May 3 meeting.
Mayor Mark Werner explained there was a two-step process in the last interviews. A sub-committee that included himself, Vic Mayor Welch, Rust and Bartlett did the interviews, and candidates then toured the city and met with council members and city staff.
Bartlett said the sub-committee recommended Meszaros after the interviews were complete. She said there was positive feedback from the employees who met with Meszaros, as he was knowledgeable and experienced, and a problem solver. Though from Alaska, he does have family around here and has some knowledge of the area.
According to a story from the Scottsbluff Star Herald, Meszaros has 15 years in municipal positions and spent eight years in city manager positions. He spent seven years in Meeker, Colo. as town manager, and was a town clerk in Monument, Colo. for seven years. He was also a member of the Monument City Council for two years.
He has experience as a grant administrator in the Douglas County Sheriff's Office and served as the occupational therapy clinic manager for the U.S. Navy from 1994 until 2000.
After 18 months Meszaros was fired from his position as city manager of Seward, Alaska in October, though Chadron council members pointed out he was very open about the challenges he faced in this position and the circumstances surrounding his being let go.
Welch found Meszaros very personable, with an admirable energy level. Council member Joe Johndreaux liked how Meszaros spoke to the rapid growth he saw while in Colorado. While there isn't explosive growth in Chadron, he noted, there is the potential for it.
Crofutt said Meszaros showed great resilience without negativity from his previous experience in Alaska, as well as his honesty.
Council also commented on how well the selection process worked, as they were able to keep things balanced and draw a large applicant pool. They added this process is a great foundation for them to build on in future selections.