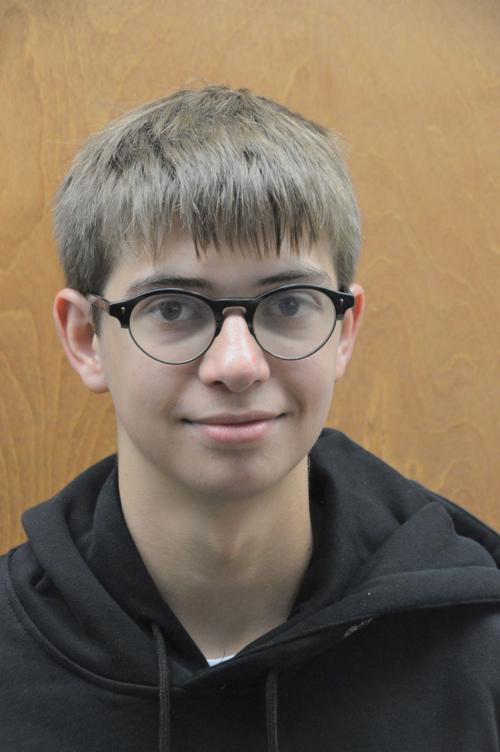 Chadron High School Junior Thomas Kaus is one of the 16 student selected by Third District Congressman Adrian Smith to serve on the Youth Advisory Council for the current school year.
Kaus noted as part of the application for the position he was required to write an essay, with the prompt being "Troubles facing American today." His essay focused on divisiveness, and how it has been growing recently to extreme levels.
As part of the council, Kaus will participate in meetings, either via videoconferencing or in person, during which they will discuss current events and issues. He hopes that being on the committee and being able to discuss concerns will allow him to generate and bring ideas to implement at Chadron High School.
Though his interests lean more toward international affairs, Kaus said this field also involves politics. "Also," he added, "just being active in politics is part of good citizenship."
He's not planning to bring up any issues right away, as he's not sure on exactly what problems they'll bring up, so he intends to "wing it" a bit.
Kaus's mother, Cathy, said she proud of her son for taking the initiative to find opportunities to be involved in government and participate "even though he's not old enough yet to vote. I think that's important for our democracy, for young kids to find ways to participate."
Following high school, Kaus hopes to go into naval aviation.
Chadron High Principal Jerry Mack said Kaus has built an impressive resume on National History Day.
Cathy further explained her son has participated in National History Day since he was in sixth grade. He has qualified for State competition every year, and qualified for the National contest in four of the past five years.
To qualify for State, students have to finish in the top 3 for Districts. Form there, students have to finish in the top 2 to qualify for Nationals.
For National History Day, students must choose a topic within the given theme. Since much of his work was on Poland, Cathy said, Thomas had to take the time to get into the Polish archives, translate documents and verify his translations are correct as part of his research.
His freshman year, she further added, a website he made finished in the top 10 in the nation. He also won the Polish History Award, because his topic was on Poland. He has also won a leadership award from the World War II Museum.
"I love his involvement," Mack said. "Obviously, Chadron High School is very proud of him and the opportunity to have a student represent our area."