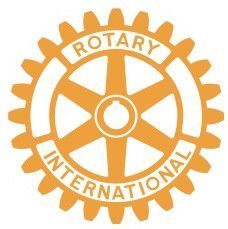 Following up on the success of the annual Colter Run, the Chadron Rotary Club has launched a community wellness initiative, Run Chadron, to stage more fun running events for residents and visitors, and will hold the second annual Hangry Cow 5K race during the Harvest Moon Fall Festival on Oct. 2.
The race will begin with a mass start from Hampton Field (the Chadron High softball field) at 9 a.m. Saturday, Oct. 2, and is open to all. Crow Butte Beef is again sponsoring the event.
The Colter Run attracts over 200 runners each year, and is a staple of Fur Trade Days events, said Chadron Rotary member Ben Watson, an avid runner who helps organize the race events.
The club was approached about hosting a 5K run when the Harvest Moon Fall Festival moved to Chadron in 2020, and eagerly took on the challenge, Watson said. COVID-19 restrictions led to dropping the traditional mass start for the small field of runners in the first Hangry Cow race, but club members saw the potential of bringing together the two events as part of Rotary's mission to benefit the community, he said.
Registration for the Hangry Cow is available at www.runchadron.com, a website created in part through a generous grant from the Dawes County Travel Board (www.discovernwnebraska.com).
Registration by September 25 will guarantee participants a race shirt, a pint glass and a sticker. Information about other Run Chadron events is also available on the website.
Run Chadron is also planning an event on St. Patrick's Day, 2022. Proceeds from the races each year will go to help the Morning Marathon program, Girls on the Run, and the Chadron High School and Chadron State College Cross Country programs.
Rotary is an international organization with more than 1.2 million members with a mission of providing service to others, promoting integrity, and advancing world understanding, goodwill, and peace through a fellowship of business, professional, and community leaders. Rotary's long-running campaign to eradicate polio, a joint effort with the World Health Organization and the Bill and Melinda Gates Foundation, has resulted in the elimination of wild polio cases in all but three countries in the world.
Chadron's Rotary Club was founded in 1920 and meets weekly at noon at the Country Kitchen restaurant. The club also sponsors a holiday basketball tournament, hosts blood drives, provides scholarships for Chadron State College students, and supports projects including development of the Cowboy Trail and Closer to Home. Information is available at chadronrotary.wixsite.com or on the Chadron Rotary Club Facebook page.