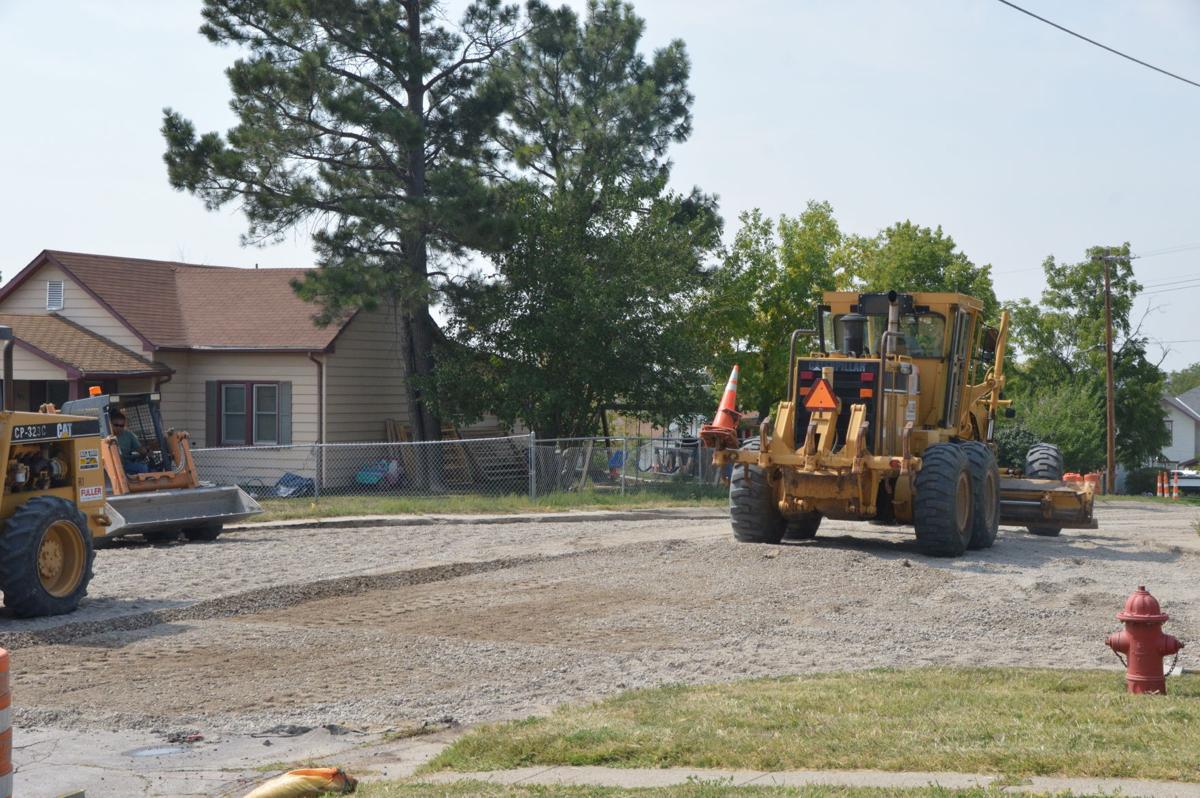 At their Tuesday, Sept. 6 meeting, Chadron City Council formally approved the budget for the Fiscal Year 2021-22. The budget takes a significant, nearly 20% jump from last year, to a total $19,116,894 with a General Fund of $7,327,197, though it should be noted that much of this increase is the result of COVI relief funds and stimulus money. Though the money will be used across the next three years, it must be included in the current budget.
Property tax remains the same at 43.65 cents per one hundred dollars of assessed value, though valuation did rise by 4% so the city will have $1,198,662 in property taxes coming in, an increase of just under $50,000 compared to last year. Of this, $1,160,055 will go to the General Fund and $38,567 will go to the Public Safety Bond.
Also included in the budget it a 3% pay raise for city employees except those under union contracts.
Though property tax remains the same, council approved a 5% increase to sewer fees. With the increase, monthly base unit fees go from $28.60 to $30. Multiple unit fees have this base change, as well as a $1.20 increase — from $24 to $25.20 — per additional unit each month. Consumption fees are now the $30 base fee plus an increase from $1 to $1.05 per 100 cubic feet of water used in excess of 800 cubic feet.
There were also 10% increases to the water connection tap fee, and for the replacement of meters, pit lids and rings, and radio reads.
Library fees now include 15 cents per page for black and white single-sided; 25 cents per page for black and white double-sided; 50 cents for color single side; and 75 cents for color double-side.
Solicitor's licenses drop from $25 to $20 per day, more in line with the doubling of annual and weekly solicitor licenses from a year ago.
Application fees for Tax Increment Financing (TIF) are $500, and the LB840 application fee is $250.
The FY 2021-22 salary schedule was approved as follows:
; Minimum; Mid-Point; Maximum
Finance Officer; Ș29.43; Ș34.64; $39.85
Human Resource Officer; Ș25.30; Ș29.55; $33.80
Utility Clerk; Ș16.12; Ș18.45; Ș20.77
Accounting Clerk II; Ș14.95; Ș17.38; Ș19.81
Accounts Payable Clerk; Ș14.95; Ș17.38; Ș19.81
Customer Service Clerk (PT); Ș15.21; Ș17.95; Ș20.68
Clerical Assistant; Ș15.21; Ș17.95; Ș20.68
Janitor (PT); Ș12.00; Ș13.69; Ș15.37
Chief of Police; Ș31.01; Ș35.90; Ș40.79
Lieutenant; Ș26.79; Ș31.06; $35.33
Sergeant; PER FRATNERAL ORDOER OF POLICE (FOP) CONTRACT
Police Officer; PER FOP CONTRACT
Animal Control/Code Enf - (PT); Ș15.45; Ș17.82; Ș20.19
Police Secretary; Ș14.82; Ș17.22; Ș19.61
911 Supervisor; Ș17.70; Ș20.44; Ș23.18
Dispatcher; PER FOP CONTRACT
Transportation Operations Supervisor; Ș16.60; Ș18.81; Ș21.01
Handi Bus Driver (PT); Ș12.00; Ș14.26; 516.52
Public Works Director; Ș32.35; Ș37.88; Ș43.40
Utility Superintendent; Ș26.02; Ș30.16; Ș34.30
Street Superintendent; Ș23.69; Ș27.88; $32.06
Shop Mechanic; Ș18.32; Ș22.05; Ș25.77
Parks/Airport Superintendent; Ș21.46; Ș25.79; Ș30.12
Airport Operations Supervisor; Ș18.34; Ș21.25; Ș24.15
Plan/Zone/Bldg Official; Ș21.85; Ș26.26; Ș30.66
Water/Wastewater Operator; Ș16.93; Ș19.56; Ș22.18
Street/Parks Maint Operator; Ș16.17; Ș18.71; Ș21.25
Library Director; Ș23.07; Ș26.50; Ș29.92
Asst Library/Tech; Ș14.85; Ș17.35; Ș19.85
Child Librarian/Tech; Ș14.03; Ș16.76; Ș19.49
Library (PT); Ș11.35; Ș13.34; Ș15.32
Aquatics Center Supervisor; Ș19.05; Ș22.86; Ș26.67
AC Assistant Manager; Ș12.50; Ș14.69; Ș16.88
Lifeguard/WSI/Operator; Ș11.00; Ș13.18; Ș15.35
Seasonal Labor; Ș10.25; Ș11.85; Ș13.44
Also at the meeting, council approved a resolution for an inter-local agreement with Dawes County for the emergency communications center operated at the Chadron Police Department.
County Commissioner Jake Stewart explained for the past 20-30 years the City and County have operated with the communications center at the PD, and it was the understanding that the County pays for most of the equipment used to run the station with the City picking up the cost of employees.
Stewart said there was no hard copy of the record, and the approved resolution solidifies the understanding between the two entities. The Dawes County is still paying for equipment, he said, and the City pays for employees.
Further, Stewart said, it allow the county to set aside about $132,000 of its budget outside the lid for the current fiscal year, to go toward replacement consoles at the dispatch center. He noted the Dawes County Commissioners have approved the agreement.
It was also pointed that the center benefits not just Chadron but the county as well.
Resolutions were also approved to grant a special Designated Licenses to The Ridge. One license is for the Grey Eagle Warrior Challenge Sept. 25, and the second is for the Harvest Moon Fall Festival Oct. 2.
A manager application was approved for Kinsey Bosselman in connection with the liquor license for Pump & Pantry.
The temporary use of Highway 20 at the intersection of Main Street was approved for the 2021 parade of Lights on Dec. 2.
A lien will be place on the property at 210 East Third Street for outstanding utility charges.
Two payments were approved for work done, one being a final payment to Vintage Masonry in the amount of $4,016.75 for an addition to the existing water plant building to house an emergency generator. The second approved payment was $20,754.90 to Fuller construction for the paving of Fourth Street from Mears to Maple.