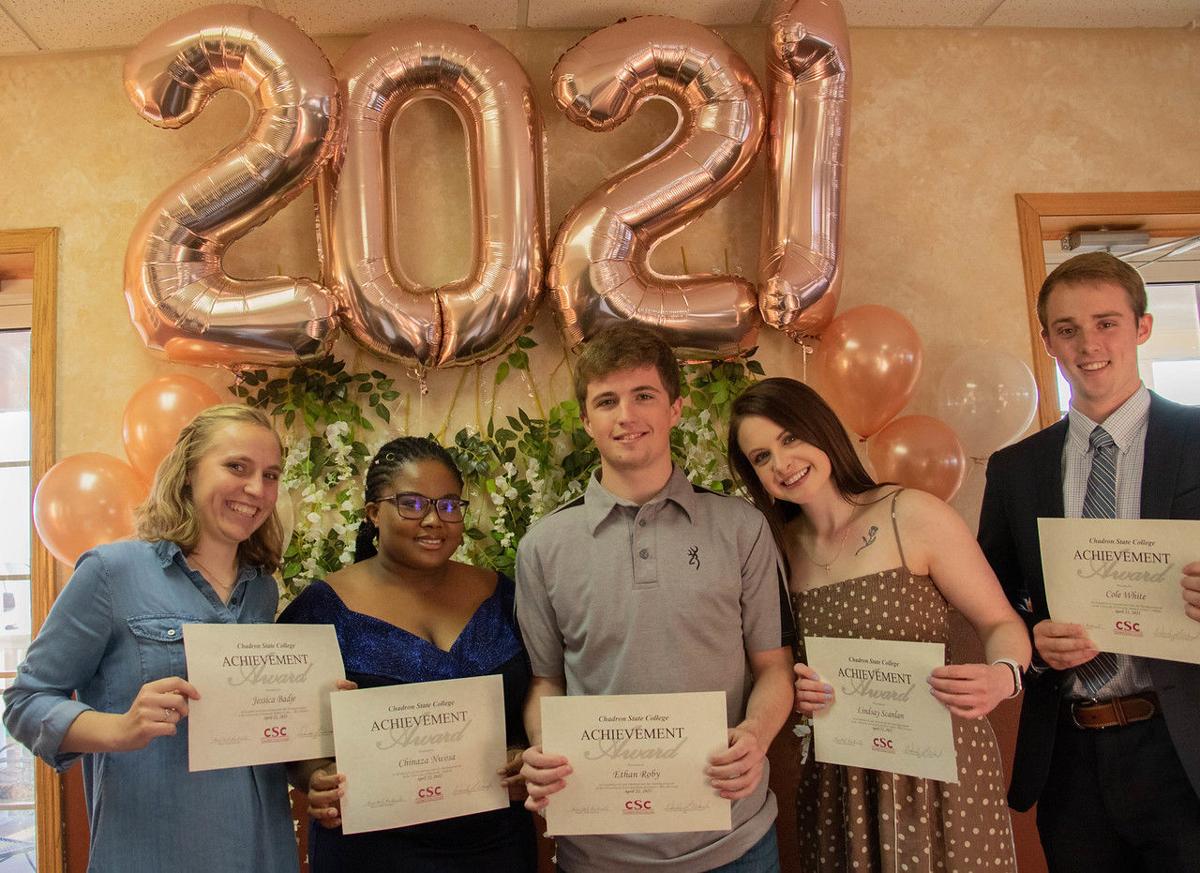 Chadron State College students studying Health professions were honored at a banquet April 22 at Country Kitchen.
The speaker for the event was CSC alumnus Dr. Bobby Griese, a physical therapist at Chadron Community Hospital.
"As CSC students you will find yourselves tutoring others around because you are so well prepared based on your studies at Chadron State College," Griese said.
He advised the students to join their professional associations since these groups will determine the direction of health care in the future.
Director of Health Professions Kristal Kuhnel said it was heartwarming to get together with students, faculty, and administrators.
"We are going to miss them on campus, but we know they are going off to make the world a better place," Kuhnel said.
CSC students advancing to professional schools:
Shelbi Mills of Alliance, Neb., UNMC West
Haylee McKeehan of Peyton, Colo., Cleveland Chiropractic College
Madison Coulter of Curtis, Neb., UNMC, Kearney
Alisha Huynh of Scottsbluff, Neb., UNMC
Brawly Taylor of Elkhorn, Neb., UNMC
Jessica Badje of Hay Springs, Neb., UNMC West Division
Jasmine McAliley of Chadron, UNMC West Division
Chinaza Nwosa of Lagos, Nigeria, University of Wisconsin, Madison
Ethan Roby of Grand Island, Neb., UNMC West Division
Korissa Runyan of North Platte, Neb., Texas School of Nursing
Lindsay Scanlan of Minden, Neb., UNMC West Division
Hailey Snyder of Grant, Neb., UNMC West Division
Emma D. Stewart of Sutherland, Neb., UNMC West Division
Shelby Wetz of Glendive, Mont., UNMC West Division
Cole White of Green River, Wyo., UNMC, Omaha
Emma Alexander of Sidney, Neb., UNMC
RaeAnn Heapy of Curtis, Neb, UNMC
Emily Hand of Columbus, Neb., UNMC, Omaha
Evelyn Causgrove of Nebraska City, Neb., Xavier University, New Orleans
Brooke Chramosta of Ravenna, Neb., UNMC
Shelby Bewley of Gering, Neb., Regional West School of Radiography
Kesha DeGroff of Broken Bow, Neb., UNMC, North Platte
Elizabeth Owens of Longmont, Colo., St. George's University
Charmayne Strong of Rushville, Neb., UNL/Iowa or Mississippi State
Lelisse Umeta of Addis Ababa, Ethopia, UNMC Doctoral Cancer Research