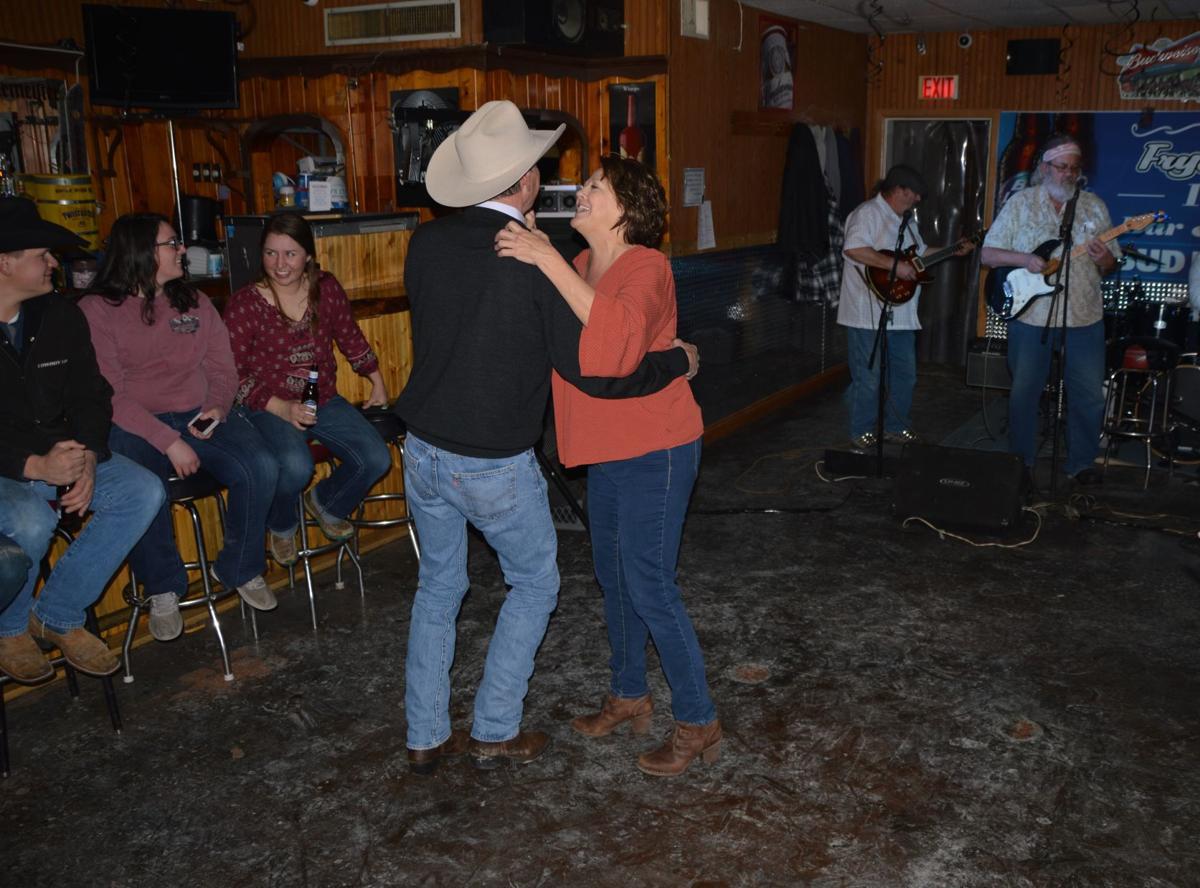 This past week saw a change of year and of decade as 2020 came in. The holiday is marked with celebration as people stay up to the midnight hour to cheer the passing of the old and the welcoming of the new. Of course, many celebrations involve alcohol, which can lead to some unfortunate happenings.
Chadron Police Lieutenant Rick Hickstein said there were two calls for disturbances on New Year's Eve, one for a domestic disturbance, the other for a bar fight, though such calls are typical for the holiday. There were also three calls for people driving under the influence of alcohol. Overall between 6 p.m. Tuesday, Dec. 31 and Wednesday, Jan. 1 there were 26 calls for service, the bulk of which came between 9 p.m. and 3 a.m.
Hickstein noted those are the hours when there's a big push in calls, as people are out celebrating. He's grateful for the grant partnership between Chadron Police and the Nebraska Department of Transportation's Highway Safety Office, as this allowed four officers to be on-duty through the holiday and keep a few of the people driving under the influence off the road.
There were also a couple calls that came in from people who were too intoxicated to drive, and officers provided them a ride home, he said.
The number of calls that came in with the New Year, Hickstein said, was pretty average, though he pointed out when the holiday lands on the calendar can impact the number of calls. If it happens on a Friday or Saturday, he said, call numbers will see a rise.
You have free articles remaining.
According to a release from Nebraska State Patrol, Troopers with the NSP removed 75 impaired drivers from the road during the holiday season. The effort coincided with the national "Drive Sober or Get Pulled Over" campaign.
"Every arrest for impaired driving is potentially a life-saving act," said Colonel John Bolduc, Superintendent of the Nebraska State Patrol. "Our troopers are constantly on the lookout for impaired drivers, but the best way to police drunk driving is for motorists to always drive sober."
During the enforcement, which ran from December 13 through January 1, troopers and dispatchers worked overtime to keep Nebraska roads safe. Troopers teamed-up with law enforcement officers across the entire county this holiday season to promote sober driving and enforce impaired driving laws.
In addition to the arrests for drunk or drugged driving, troopers also issued citations for speeding (1,012), driving under suspension (79), no proof of insurance (47), open alcohol container (41), minor in possession of alcohol (24), no seat belt (29), and improper child restraint (7).
During the holidays, troopers also assisted 1,046 motorists in need of help on Nebraska roads. The holiday season included multiple snow events that affected travel in different areas of the state.
The "Drive Sober or Get Pulled Over" campaign was made possible thanks in part to a grant for $28,000 from the Nebraska Department of Transportation – Highway Safety Office.