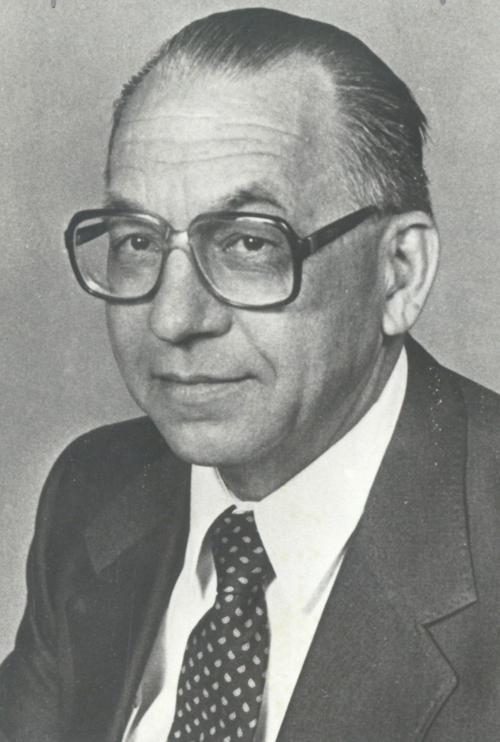 A Chadron native who was a senior scientist and engineer with two of the largest aerospace and nuclear program firms in the nation died last fall, but the news was not shared with the local media until recently.
Dr. LeRoy F. Grantham was born in Chadron on Nov. 23, 1929 and died on Nov. 1, 2019 in Calabasas, Calif., just shy of his 90th birthday. He was a 1948 graduate of Chadron High School and a 1951 graduate of Chadron State College. He earned his master's degree in inorganic chemistry from Iowa State University in 1954 and a Ph.D. from Kansas State University in 1959. He also spent two years with the Army Chemical Corps in Alabama.
Grantham started working with North America Aviation in 1959. The firm was absorbed in 1967 by Rockwell International Corp., which was sold to the Boeing Corp., in 1996.
He served as a project engineer, principal investigator or engineer on at least 10 nuclear programs for Rockwell. In those capacities, he spent many years in association with National Laboratory Scientists developing improved methods to recover and recycle valuable substances from spent nuclear fuel.
He also helped develop Rockwell's pollution control systems, serving as project engineer or principal investigator on over a dozen programs to help make a cleaner, healthier atmosphere. Many of the pollution control systems that were the result of his research were installed in commercial plants. He was credited as being the first to discover and explain that the anomalous conductivity found in a few molten salt systems that had puzzled the industry was common to all molten salt systems under proper conditions.
Grantham held more than 35 patents and authored or co-authored more than 100 publications and reports. His many honors included receiving the Distinguished Service Award from Chadron State College in August 1986, the Distinguished Alumnus Award from Kansas State University, the International Research Award, receiving Rockwell's Engineer Award and twice receiving the Industrial Research Award from Industrial Research Magazine. He is listed in American Men of Science.
Despite his busy professional life, Grantham was extremely active in his church. His obituary stated that he found his Savior through the Baptist Youth Fellowship at the First Baptist Church in Chadron.
LeRoy was preceded in death by four siblings, including brothers Milton and DeOwn, both lifelong Chadron residents. A sister, Daisy Raymer Morgan, was still living when he passed away, but died in Jan. 28, 2020 at age 97 in Chadron.
Survivors include his widow, the former Fay Walker of Hot Springs. They were married 67 years. Other survivors include three daughters and their families, three nephews whom the couple raised following the death of his sister and numerous other relatives, including all the Granthams who live in the Chadron area.
Be the first to know
Get local news delivered to your inbox!