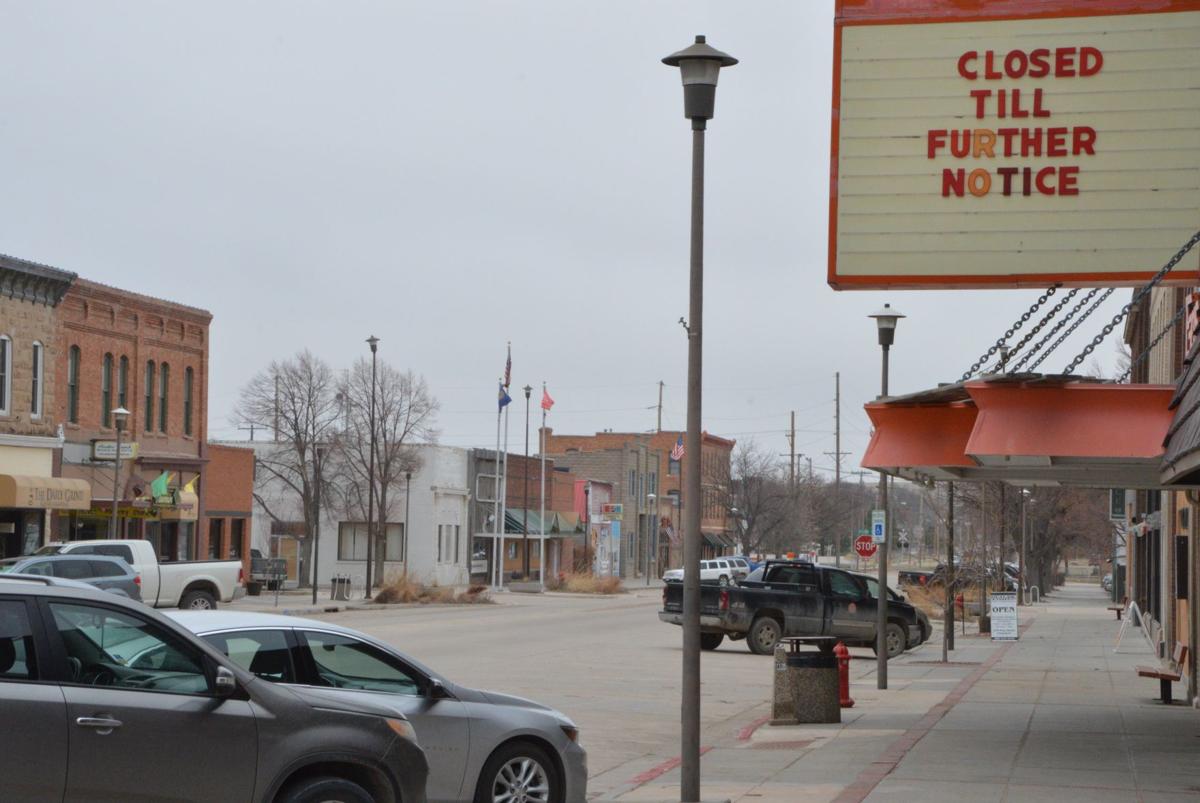 When mentioning the word quarantine, several thoughts come to mind. The most prominent are likely "Do I have enough food and supplies in my home" or "where can I go to get food if need be."
In Chadron, the COVID-19 pandemic has closed a few local businesses, including restaurants. Many that remain open have modified their hours and services available, in order to keep with regulations regarding social distancing.
With store shelves emptying about as quickly as they are getting filled, it can be difficult to find some of the basic food essentials and personal hygiene items. In times like these, Chadron community programs are in place to help.
Karen Eisenbarth with Northwest Community Action Partnership said there has been a slight increase in the use of NCAP's Extra Helpings Food Pantry, and she anticipates that will continue to grow. The pantry, she said, is well-stocked with food and she is ordering to ensure they have plenty.
The "client choice" model for the pantry has been suspended for the time, however. In this model, people could shop the pantry similar to a store, picking out which items they wanted. Instead, boxes of food will be distributed to enrolled clients. Eisenbarth said this will help to keep the staff, as well as clients from getting sick.
The pantry is open Tuesdays and Fridays from 10:30-12 p.m. and 1-4 p.m., and Wednesdays from 10:30 a.m.-12 p.m. People needing to use the pantry should go to 227 West Second Street, stay in their vehicles and call 747-2200. Groceries will be brought out.
The NCAP administrative office at 270 Pine Street is currently closed to the public, with staff working remotely. Eisenbarth noted working at remote sites is something that's been done of and on for year, so they are well-prepared. Staff will also be delivering food in something of a "drive up" fashion.
You have free articles remaining.
Head Start children and families continue to be served with "grab n go" meals that they will be missing at the center. Eisenbarth added that Head Start teachers are also posting lesson videos online.
Another food program, Closer to Home, is still providing meals at the Masonic Hall, 365 Main Street, Monday-Friday, 11:30 a.m.-12:30 p.m. However, rather than opening the building, meals will be handed out at the south door facing Fourth Street.
The Bread Basket is also open, at St. Patrick's Catholic Assumption Arena, 340 Cedar, Tuesdays at 10 a.m. until the food is gone. Eisenbarth noted this food comes from Safeway and would otherwise be thrown away. The building is closed to the public, but volunteers will distribute food outside.
Additional food pantries are available through Grace Episcopal Church, 432-2229, or the Shepherd's Pantry through Immanuel Lutheran Church, 432-5408.
With all programs, arrangements should be made to pick up groceries to minimize face-to-face contact and spread of the disease.
Chelsea Turner with Western Community Health Resources said there were, surprisingly, not many people using the WCHR Community Essentials Pantry. This program provides people with resource packs that include items such as toilet paper, dish soap, laundry soap, lotion, hand sanitizer and household cleaners. Last week, she noted they had about 30 packs available, with the possibility of making more, though that would depend on whether supplies for them are available.
Western Community Health Resources also has a Commodity Supplemental Food Program for income eligible residents 60 years or older who are income eligible and apply. Food is distributed every other month (January, March, May, July, September and November). Call 308-432-8979 to sign up and confirm your eligibility and you will be provided the pickup date and location. Clinics are set up as drive up so you do not need to leave your car.
Hoarding of items is not encouraged, and can be detrimental for people who are in need of common household items and foodstuffs. Though the thoughts of quarantine and widespread sickness can be difficult to face, working together as a community is essential at this time.
Be the first to know
Get local news delivered to your inbox!