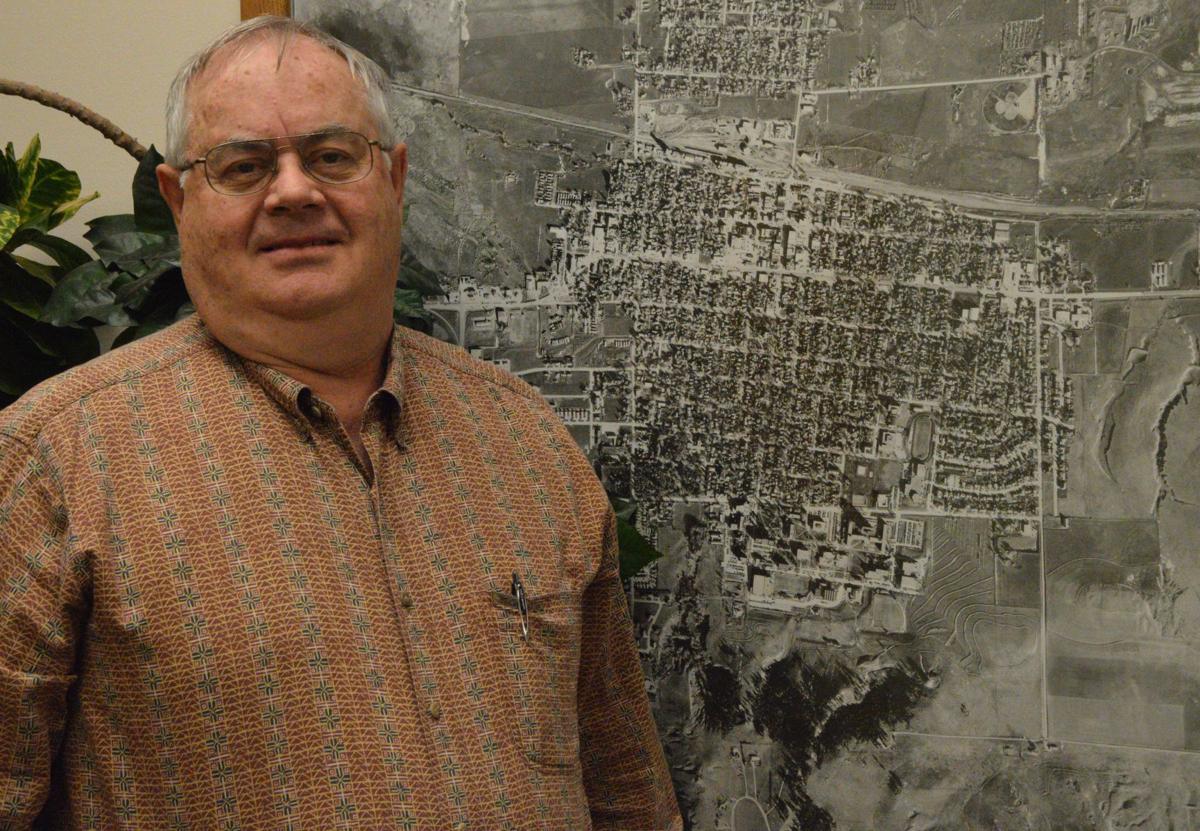 On June 8, the City of Chadron will bid farewell to one of its long-time team members with the resignation of Public Works Director Milo Rust
Rust started working for the City of Chadron on June 13, 1983. He was hired on as the street superintendent, but also oversaw the parks, cemetery and airport at that time, though there was not much involvement with the airport. Two years later, in 1985, he was appointed the public works director.
"They gave me the solid waste side of the business," he said, "and when they did that they just changed the title to Public Works Director." When Solid Waste Agency of Northwest Nebraska (SWANN) took up the solid waste, it came off Rust's plate, but water and wastewater was added.
Rust has been a member of the Chadron community all his life. His family started on the Pepper Creek Ranch, then later moved to the Wildy Ranch. "I've always been in the Panhandle my whole life, Chadron is as much home as any place, but I went to school in Alliance. It was just an easier route to get there. We could've went to Hay Springs, Hemingford, Chadron or Alliance, and we had a shortcut to get to Alliance."
The late 1970's saw Rust's move to Chadron, where he worked for C & W Railroad as a foreman for nearly five year before then city manager Carl Dierks hired him on as the street superintendent.
Over the years Rust has seen plenty, but spoke to a few projects in which he has plenty of pride. The first was sparked by the 1986 hailstorm that caused an estimated $5 million in damage to town. Rust said a group of citizens worked hard to create a tree farm, and convinced the city council a tree spade was needed. "We started re-treeing the whole community."
Rust emphasized this was not just his project, but one done by several people. It was also around this time that the Chadron Tree Board was formed.
You have free articles remaining.
The next project Rust is proud of is the storm water study. This really outlined the needs and the areas that needed fixing, and showed the storm water system on First Street needed some serious rehabilitation. That rehab helped the drainage on First, up Main to Third. From there, it tied into a highway project, eventually improving drainage to 50-60% of the town. The study has different phases, Rust said, "but that was one of the big ones. We had to have that done before the Department of Roads would re-do the highway and fix that up for us."
Another project Rust takes pride in is the rehabilitation of the wastewater treatment facility, which used to be a facility of lagoons. Under orders to fix them, it would be eight years before anything could really move forward on the process. The question had always been whether to keep the lagoons of go with a new treatment facility.
"When it finally came down that we had the dollars set aside, the final study showed it was cheaper to put in a brand new wastewater treatment facility than it was to go with the lagoons." The liners for the lagoon, which would have been poly-liners with bentonite under then, would have been about $6 million compared to the facility's $4 price tag.
The price wasn't the only thing that's smaller, as the lagoons would've stretched close to 100 acres to equal the amount handled by the smaller plant. "We ended up with a state-of-the-art wastewater treatment facility," Rust said. He further explained the Aero-Mod system makes it easier to keep in compliance.
These three projects, Rust added, are not just a source of pride for him, but for the community. He also noted he's had good people to work with and good supervisors.
With regard to his retirement, Rust said his letter states his catch phrase, "Gone Fishin'" and that's exactly what he plans to do. He loves to go after walleye, but has learned to fish all varieties from a good friend. He and a group of friends from Rapid City will get together and spend up to three or four days on a lake.
Rust is married to Chadron City Clerk Donna Rust, and noted she would still work for a few more years. He added with a laugh, "I think she's going to support my habit of fishing."
The people he's worked with "are strong individuals with very good work ethic, and everybody cares about the job they do in the community. They take a lot of pride in it. That's always meant a lot to all of us at public works and with the City. We are a pretty good team."
Be the first to know
Get local news delivered to your inbox!