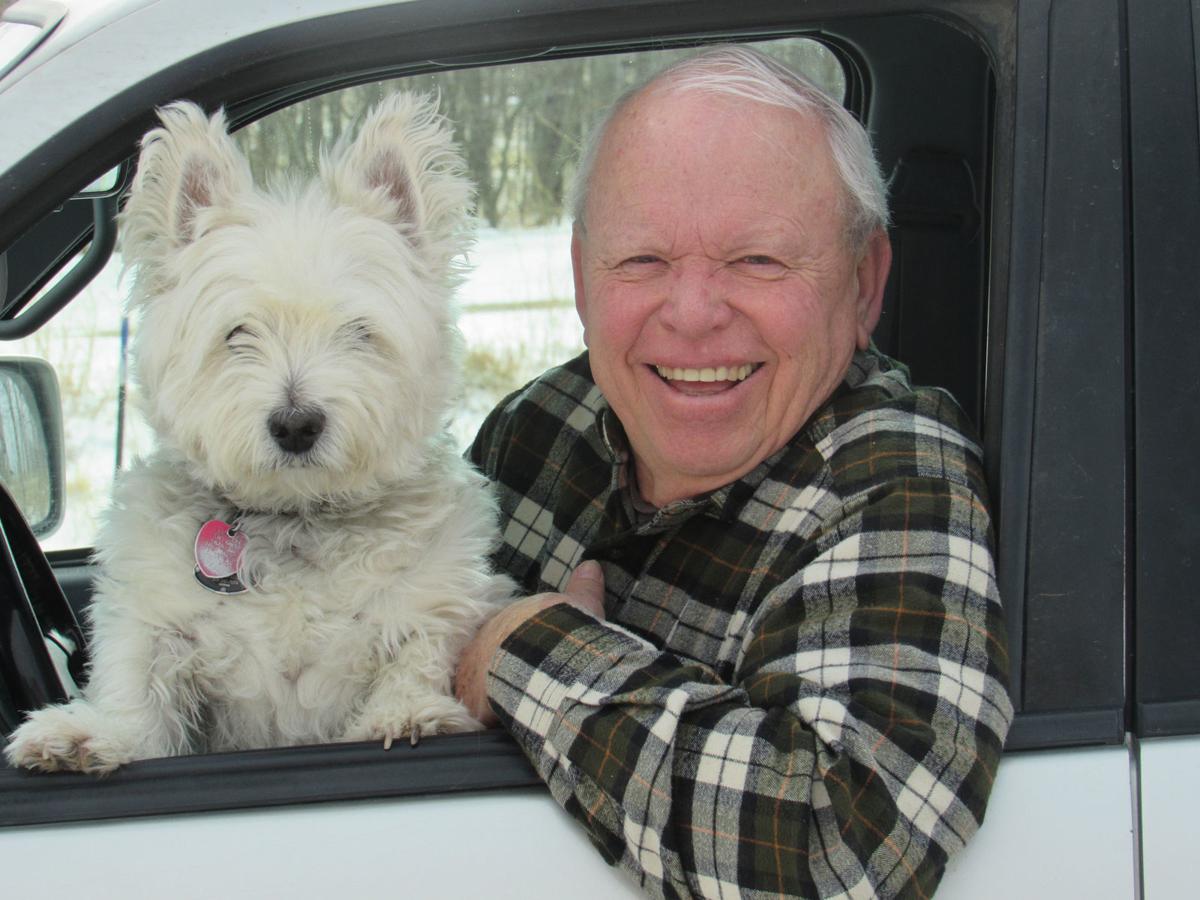 North of the Platte, South of the Niobrara: A Little Further into the Nebraska Sand Hills by Bryan L. Jones provides a rare inside look at Ted Turner's bison operation, a visit to one-room rural school and traces the histories of legendary Sandhills ranches belonging to the Sandoz and McMurtrey families.
Author Bryan Jones was born in Nebraska, grew up in Central City, Neligh, Chappell, Geneva and Columbus. Jones received his B. A. from Roosevelt University in Chicago and attended graduate school at the University of New Orleans, University of Nebraska at Kearney and Middlebury Breadloaf School of English. He taught school for three decades and operated a beef stocker-feeder operation in South Central Nebraska for 11 years. His previous books include The Farming Game and Mark Twain Made Me Do It & Other Plains Adventures.
A minister's son, Jones said he moved around quite a bit as a youth, and his earliest memory of the Sandhills, "back when I was just a whipper," involved relatives on his mother's side who had moved to McPherson County. They did quite well for themselves, and so at family reunions Jones hung around them quite a bit, wanting to know the "magic fairy dust" of their success.
Though he had written a couple books already, this latest was a big undertaking for him.
The product of 12 years of research, 70,000 miles and 370 interviews, North of the Platte features stories of aging bull riders, who competed prior to million dollar purses and private jets, the combat experiences of WWII veterans, navigations of iconic Sandhills rivers and the lives and accomplishments of UNL researchers who spent their careers solving the mysteries of the Sandhills.
Jones said the work provides a picture of the Sandhills one would not get with a straight narrative. He's interviewed descendants of the Sandoz family, curious of how they've kept their family farm while others have fallen by the wayside. He also came across some University of Nebraska researchers — including a geologist, hydrologist and range management expert — who may not be well-known to the general public but who have solved some of the Sandhills, including their age. Jones noted he humanized these researchers in the book and explained things in a way most could understand.
Jones noted in general his interest would get piqued in certain things, he'd research them further for as long as it took, and then move on.
For more information on North of the Platte, South of the Niobrara or for a copy of the book, go to www.bryanjoneswriter.com.