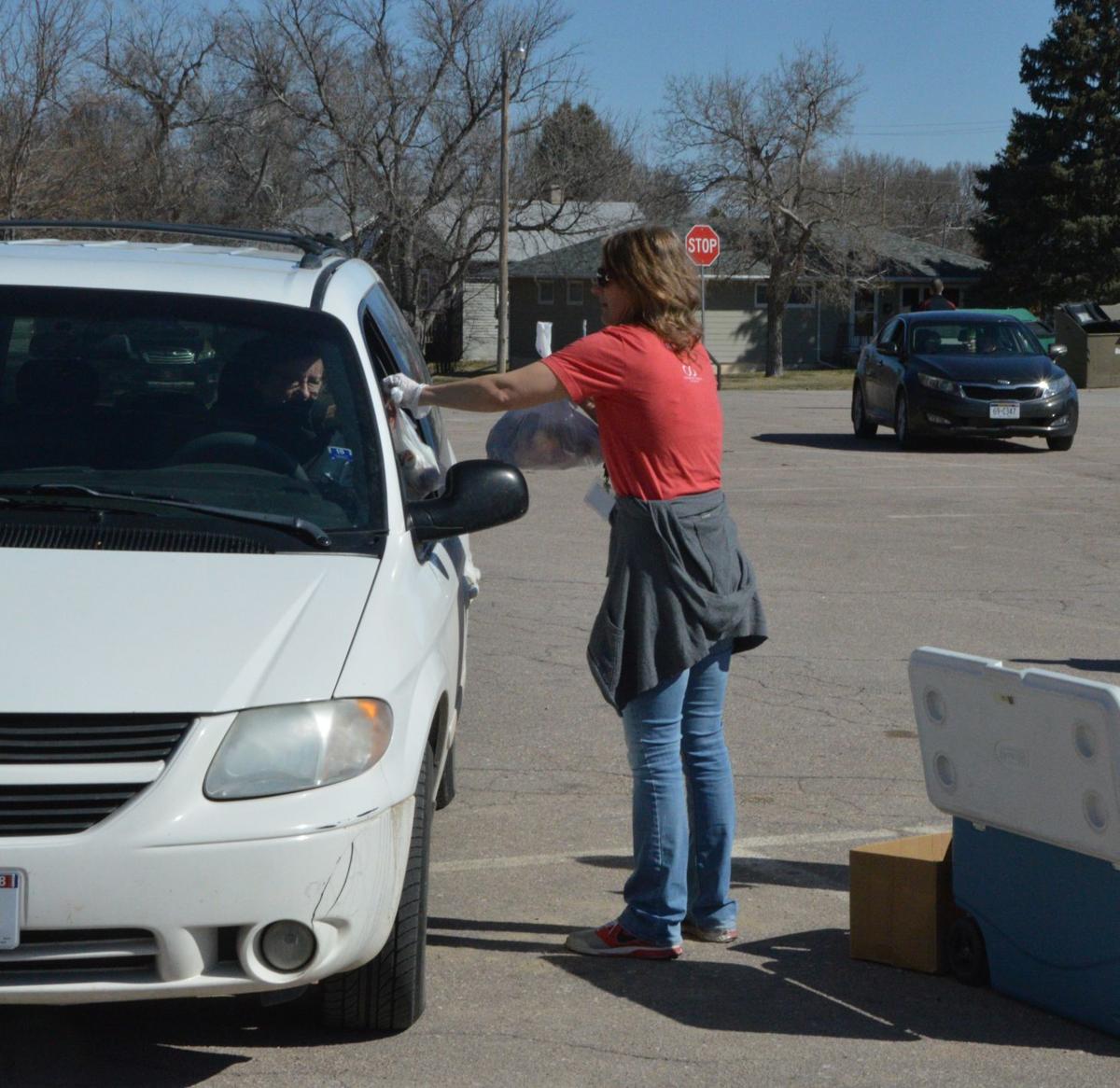 After consultation with COVID-19 Unified Command, it has been determined that all schools in the Nebraska Panhandle will be closed through Friday, May 1, with the possibility of schools being closed for the remainder of the 2019/2020 school year. This decision will be re-evaluated as circumstances change, with parents and families updated accordingly.
School closure may be extended as needed. This is a precautionary public health measure; there are currently no confirmed cases in the Panhandle; however, local health and school officials are monitoring the COVID-19 situation in Colorado, Wyoming, and South Dakota closely. School Superintendents met with Unified Command and determined this action would help prevent exposure to our area to flatten the curve and decrease the spread of disease.
Dr. Caroline Winchester said staff will be in the schools starting this past Monday, with teachers preparing their curriculums and getting ready to do remote learning for the rest of the school year. Dr. Winchester added that non-certified staff will also be at the schools doing jobs.
Her best guess is that remote learning will be the delivery method for school lessons through May 22, the scheduled last day of school.
Of course, when talking about remote learning, it's important to remember different schools have different classroom environments, Winchester said. For instance, at Chadron High School students are already set up with Chromebook laptops and many teachers already do digital instruction, so remote instruction isn't much of a challenge to get set up.
At the other end, Chadron Primary School and others do a lot of face-to-face, pencil-and-paper work. For these latter students, Dr. Winchester said, teachers have been working to put together instructional packets to be sent home. She expects they will be distributed at the same time as the meals provided by the school.
The schools recently received approval to provide summer meal program, Dr. Winchester said, for children ages 1-18. The meals are free, with pickups scheduled for Mondays, Wednesdays and Fridays from 11 a.m. until 12:30 p.m. Students will receive enough for breakfast and lunch meals for two days on Mondays and Wednesdays, and enough for three days on Fridays, to see them through the weekends. Pickup sites will be at Chadron Middle School and Chadron Intermediate School, Dr. Winchester said, so that both sides of town are covered. Additionally, this allows students to walk to a site to get their meals if they choose.
Students need be present to pick up their meals, she added. Parents cannot pick the food up for them.
This food program is the same one that is typically provided in the summer, and will be done until further notice. Though the food program has started up, teachers are still working on remote learning packets, which will be available at the food sites beginning next week.
Dr. Winchester added the staff has been working hard to make sure students have access to education during this time. Several surveys have been sent out seeking parent input, but staff members have also been taking phone calls. Things are changing at a rapid pace, she said, and they are working off the school calendar with a final date of May 22. Though plans are in place right now, an order from the governor could cause things to change again.
Panhandle Public Health District is working to keep people posted in this quickly changing environment. Staff continue to monitor the unfolding COVID-19 epidemic to anticipate its impact on the Panhandle, and are working as a unified command with Region 21, 22, and 23 Emergency Managers, and Scotts Bluff County Health Department on this evolving situation. We will continue to communicate important updates to the public and our partners. The CDC is putting out updated guidance daily; for the most up to date information visit: https://www.cdc.gov/coronavirus/2019-ncov/index.html. To learn more about COVID-19, go to https://www.cdc.gov/covid19.
Panhandle Public Health District is working together to improve the health, safety, and quality of life for all who live, learn, work and play in the Panhandle. Their vision is that we are a healthier and safer Panhandle Community. Visit our website www.pphd.org.
Concerned about COVID-19?
Sign up now to get the most recent coronavirus headlines and other important local and national news sent to your email inbox daily.