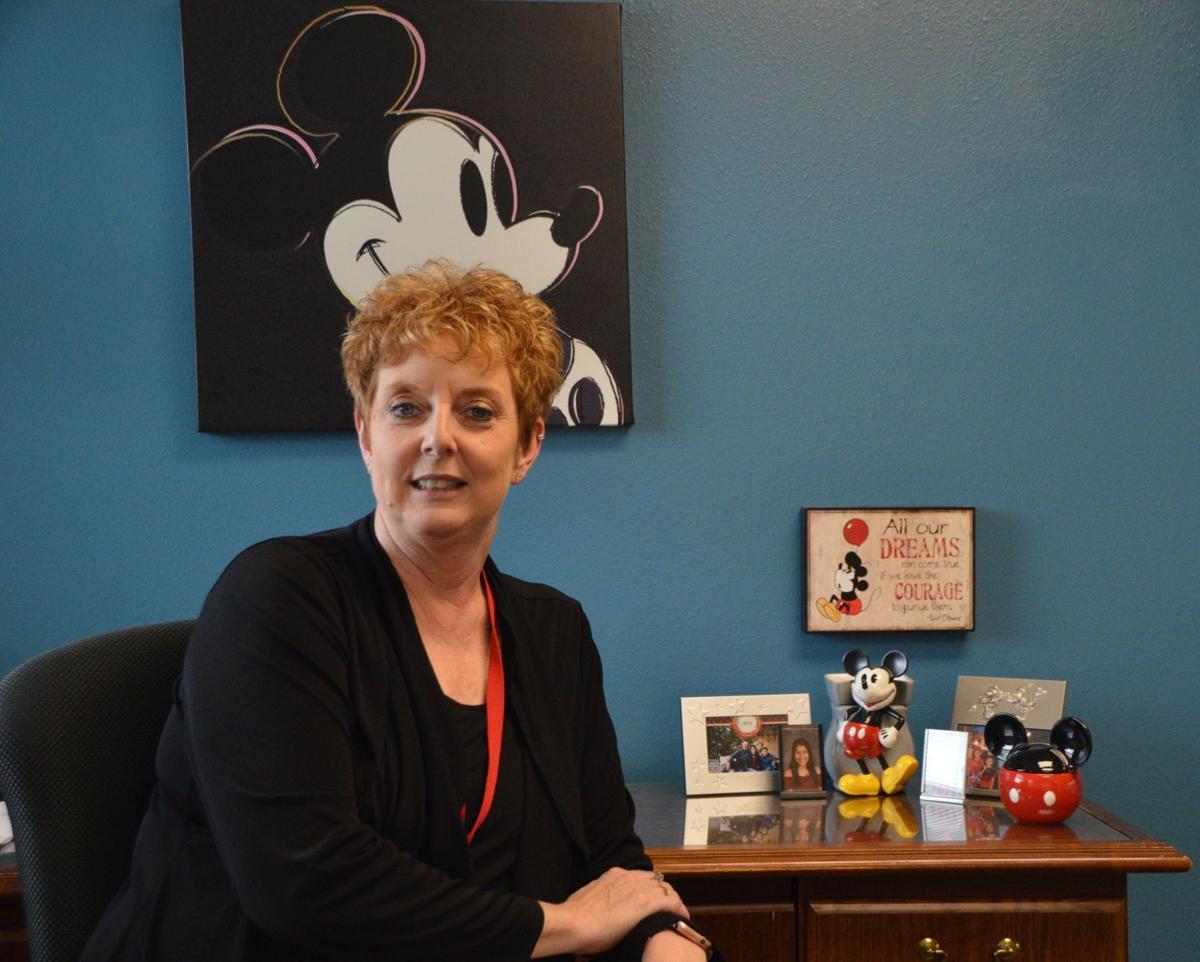 With school just a couple weeks from opening, dealing with budgets and grants, and of course the ever-present fear of COVID-19, Chadron Public Schools Superintendent Ginger Meyer certainly has her work cut out for her.
Meyer, who was most recently superintendent at Scribner-Snyder Community Schools since 2011, officially became the Chadron superintendent on July 1, taking over from retiring superintendent Dr. Caroline Winchester, and said she's settling in well in these first few weeks. She added everyone in the entire community "has been nothing but friendly. This community is so friendly.
"I just want to tell everybody how grateful I am to be part of the Chadron community and lead their school." Though a position was not yet open for him, she's hopeful her husband Deron, who is also in education, will get to join her soon.
Meyer also expressed appreciation to her staff in the district and the central office, noting that they are "phenomenal," and within the first few days they had an administration meeting and came up with a COVID plan. The general plan is in place, she said, and this week the standard operating procedures for each building will be developed.
"The COVID stuff has been a lot on my plate," Meyer said. "Also, getting to speed on some of the grants that we have. Caroline [Winchester] was very good about procuring some grants. You have to have some different trainings and such so you can put in for the money."
Of course, she's also already started work on the budget, but having been a superintendent for several years "I don't get too excited in July. It's usually August when I get more excited. You have to wait until Aug. 20 to get your valuation from the counties. I get to a point of where I can be until we get the valuation."
Meyer also loves the fact that the district and the school board works in committees, which helps make the full school board meetings go faster and smoother. "That's not something we did a lot of in my previous position, so I'm learning the ins and outs of that, but already I've had at least one of every committee meeting and can see the benefits this is going to reap."
As for the start of school, Meyer said things are still in the green, a reference to the tri-color chart of various safety measures presented at the school board's July meeting. The chart was also sent to district staff and parents.
Meyer also requested Panhandle Public Health District to do more of an online community "dial" rather than a county one. The dial, available at pphd.org, showed Chadron was still in the green as of Monday, and Meyer's hoping we stay there with the bit of summer left and travelers coming through for vacation and events like the Sturgis rally.
With regard to allowing option enrollment — students from other communities attending at Chadron — Meyer said the board reaffirmed conditions for enrollment at their last meeting. Of those conditions, one is the number of students already in the class. She noted social distancing in seventh grade is a challenge because of the number of students, so if a student wanted to option in the board would have to really take a hard look before making a decision.
Meyer is hopeful people will wait to opt-in until new people who are living in Chadron have registered their children and there's a more definitive number of students.
Meyer is also aware there are still some facility issues, and the Building and Grounds Committee is working on them. There is a list of priorities they are working to address as funding becomes available. There's also been preliminary discussion as to whether devices would be provided to children if the district has to go to remote learning. She's concerned that, during flu season, people will panic because of symptoms that are also associated with COVID-19 and cause a closure.
She noted health departments across the state are looking at what constitutes closing a school. If a student or staff members tests positive for COVID-19, Meyer said Panhandle Public Health District would be contacted first, and PPHD staff will do an investigation regarding contacts, mask use and social distancing to determine if a class be quarantined or a school closed. For Grades K-8, she said, it's easy to contain students so they are with the same sub-group, but in 9-12 it would be a bit harder as students attend different classes.
Meyer did not have a definitive answer as to whether a school closure would also mean cancellation of extracurricular activities like sports, speech and theatre. She noted that, according to NSAA rules, Chadron might be scheduled to play against a team but either team might decline if there is a concern of COVID-19 spread.
No matter the plan, Meyer is aware there will be people who are upset with it. The district will be using common sense, she said, and reminding people to "protect the nest," emphasizing practices to keep healthy at home as well.
Be the first to know
Get local news delivered to your inbox!