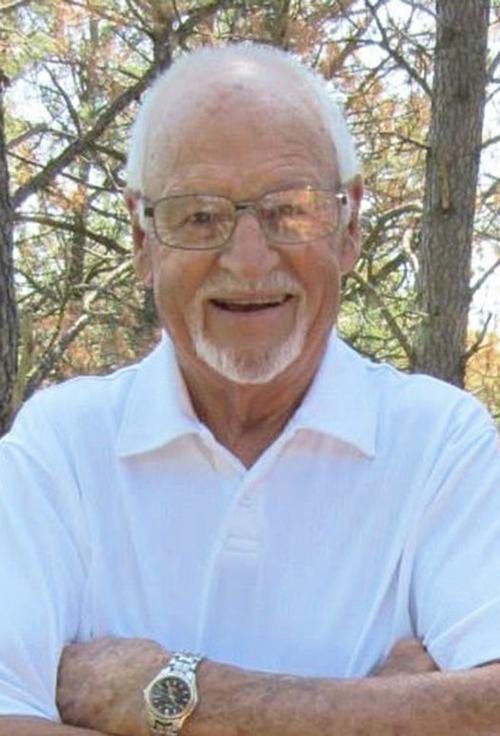 Sept. 30, 1933 to Aug. 15, 2021
CHADRON | We said goodbye to our beloved husband and father, Walter Scholl, early in the morning of August 15, 2021, at the age of 87. While these last months have been challenging, his life and legacy will live on.
His life began with humble beginnings with parents, Frida and Otto who emigrated from Germany in 1928, settling in Mountain Lake, Minnesota.
Days on the tractor plowing fields in the summer with his "custom exhaust" (leading to hearing aids later in life), heating rocks by the fire with his six brothers and sisters to put at the base of their beds on frigid Minnesota nights, led to a desire to better his future.
He went on to graduate with a degree in Music Ministry from Grace Bible Institute in Omaha, Nebraska, and then met his incredible future wife, Drusilla Inman in February of 1958, during their second semester at Omaha University, now UNO where Dru was finishing her bachelor's degree. As their fledgling relationship grew, he worked different jobs including driving a taxicab, working as a film editor at KMTV, to sorting vegetables at a warehouse downtown.
Their favorite dating spot was Caniglia's Pizza, and while their time in Omaha was leading towards a lifetime together, Walt's educational goals led him to moving solo to Chadron State College where he finished his degree in Music Education. Dru followed her beau to Chadron soon after they wed in Omaha on July 1, 1961, beginning their loving, 60-year adventure in western Nebraska. Upon graduating from CSC with his bachelor's degree, they moved to Mitchell, NE, where he taught German and choral music at the high school.
After graduating with his Master's degree from the University of New Mexico, they began to grow their family. Brenda and Karla arrived soon after they moved to Alliance, NE, where he again taught German and choral music at the high school. He ultimately finished his PhD from The Ohio University in Comparative Arts, when their "PhD surprise," Kurt, arrived, rounding out their family. They once again found their way back to Chadron after receiving a call from Chadron State College, leading to his 25-year tenure teaching German and Humanities, focusing especially on his love of architecture.
They found their lifelong home south of Chadron in 1977 on their beautiful acreage in the pines, where he ultimately lived his final days, with his family by his side. After retirement, his addiction for golf began, where, from 1992 forward, you could find him on the golf course 5 days a week, 7, if Dru would allow. The camaraderie, friendship, and enjoyment that he found at the golf course was profoundly fulfilling.
He also found a love of writing, with a quest for answers that led to a prolific number of papers and poetry, with every scribbled word transposed to type by his wife Dru, who throughout his life put his words to paper.
We are most proud of our father's spiritual journey through life, and expression of his thoughts through his writings, a legacy cherished. He was very proud of the home they built, and the trails through the forest that we continue to love to this day. His pride never wavered, and he would talk about his "farm" to any that would lend an ear. He and Mom loved traveling with their cars, campers, travel trailers, and motorhomes, reveling in the beauty of the United States (covering nearly every state), instilling the same adventurous spirit in his children. Not bad for a guy from such humble beginnings.
Well done Dad, you led an incredible, fulfilling, remarkable life filled with adventure, love, and passion, leaving a lifetime of memories for your adoring wife and children. We love you. Good night, Dr. Scholl.
Walt is survived by his wife, Drusilla; daughters, Brenda Bartlett (Greg Keith) of Blair, NE, Karla (Jeff) Hecker of Lake Kiowa, TX and Kurt (Sarah) Scholl of Dallas, TX; and grandchildren, Joshua (Angela) Bartlett, Benjamin Bartlett, Hannah (Houston) Schoonmaker, and Jacie Hecker; and great-grandson, Owen Bartlett. He is also survived by his siblings Ruth Scholl of Minneapolis, MN, Elfriede (Allen) Rolland of Fridley, MN, Samuel Scholl of Hutchinson, MN, Donald (Nancy) Scholl of Greensboro, NC, Ella Hoffman of Cottage Grove, MN, Arnold Scholl of Minneapolis, MN, and many nieces and nephews.
In Memoriam: Walt was inspired by nature. In the spirit of all he loved, we encourage you to get outside, explore someplace new, visit a park, hike a trail, listen to the wind in the trees. If you are inspired to donate monetarily, please donate to the National Parks Foundation at give.nationalparks.org
A private family memorial service was held August 23 in Chadron, officiated by the Rev. Russ Seger, and will be held in Minneapolis, MN with family.
A Celebration of Walt's Life was held August 23, at Ridgeview Country Club, Chadron, NE..