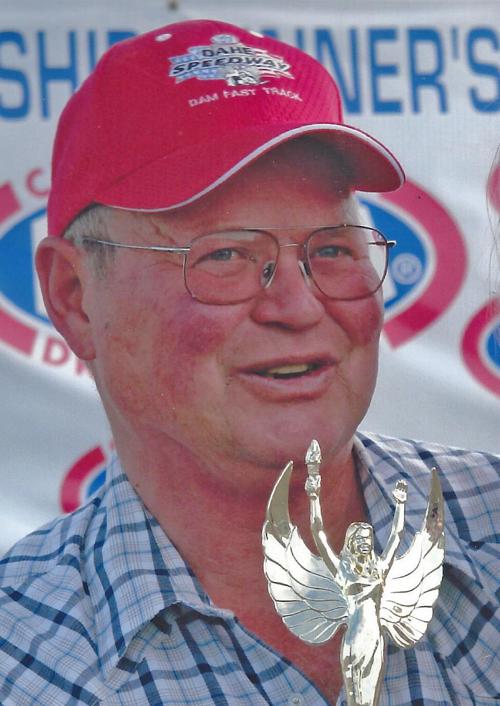 Gilbert August 'Bert' Bogner, 70, of Oral, S.D., passed away Sept. 12, 2019, at Fall River Health Services in Hot Springs, S.D.
Bert was born July 15, 1949, in Hot Springs, to Leonard and Edyth (Trent) Bogner. He attended Oral schools grades one through eight and graduated from Hot Springs High School, followed by training at vo-tech in Denver, Colo., for electronics.
Bert was the farm manager at the Fall River Feedlot for 42 years while farming his own land and had a hay grinding business for many years. He met the love of his life, Barbara Ellen Cox, while working nights at Russell Stover's Candy Factory in Denver. They were married six months later and celebrated their 49th anniversary Sept. 5, 2019. He was the proud dad of twin sons, Eric Joseph and Jason Gilbert, who blessed him with four grandchildren: Lane, Brianna, Josie and Sydney.
Bert's passion was drag races at the Oahe Speedway at Ft. Pierre. He had a large barbed wire collection and a large collection of baseball caps, including some from around the world. He enjoyed rocks and arrowheads, making jewelry out of them. A favorite past time was hunting, fishing and paddle-boating with his grandkids. He looked forward to making additions to his orchard every year along with planting a garden. He never missed a football or basketball game or a wrestling match when his sons were in high school sports.
Bert was a member of the National Hot Rod Association; board member of the local ASCS for many years; served on the Oral Water Board and volunteered for the Oral Fire Department when needed.
Bert will be fondly remembered as a precious husband, special dad and grandpa. He took pride in his farming and his straight rows of crops on the irrigation project. He was a very generous person who would help his neighbors without being asked. Bert was the definition of a hard worker, always making sure the job was done right.
Bert is survived by his wife, Barbara of Oral, S.D.; sons, Eric (Cari) Bogner or Oral, S.D., and Jason Bogner of Oral, S.D.; grandchildren, Lane, Josie and Sydney; sisters, Nancy Bogner of Rapid City, S.D., and Rita (Carson) Bell of Oral, S.D.; and numerous friends.
Preceding Bert in death were his parents, Joe and Edyth Gamet, and his grandchild, Brianna Bogner.
Memorial services will be at 10 a.m. Wednesday, Sept. 18, at Chamberlain McColley's Funeral Home in Hot Springs, SD. After the service please plan to join the family for an honorary car cruise to Cascade Falls in honor of Bert "Sneaky Snake" Bogner.
Private family gathering will be held at a later time to scatter Bert's remains on his property.
In lieu of flowers the family requests donations be sent to Brent's Place, 11980 E 16th Avenue, Aurora, CO 80010.
Arrangements have been placed in the care of Chamberlain McColley's Funeral Home in Hot Springs, S.D.
To plant a tree in memory of Gilbert Bogner as a living tribute, please visit Tribute Store.