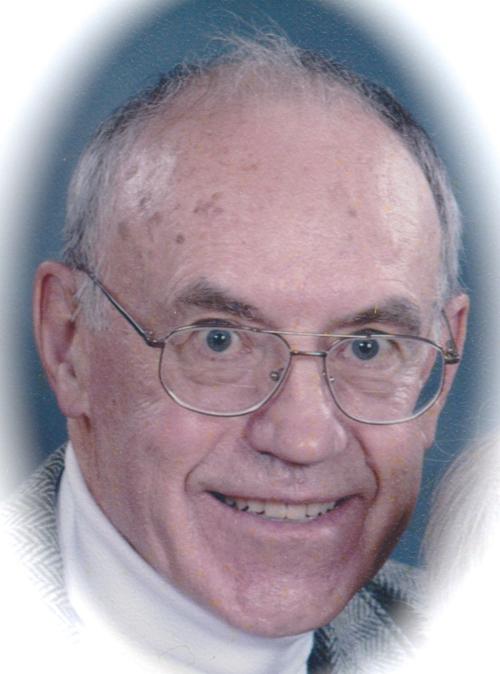 A funeral Mass for James Anthony Kaus, age 83, of Chadron took place Aug. 17, 2019, at St. Patrick's Catholic Church in Chadron. Interment was in Calvary Cemetery following the service. A wake service was at 7 p.m. Aug. 16 at St. Patrick's Catholic Church in Chadron.
You have free articles remaining.
James passed away Aug. 11, 2019, at home. He was born April 13, 1934, to Lilly Christian Kaus and Anthony J. Kaus in Cheyenne Wells, Colo. From an early age, he had an interest in hunting and fishing. He attended Weldon Valley High School graduating in 1954 and the University of Northern Colorado in Greely, Colo., graduating with a bachelor's degree and later with a master's degree in mathematics. He taught high school in Colorado and Missouri until coming to Chadron State College in 1964 to teach mathematics.
On March 11, 1958, he married Patricia E Frichtl in Greely, Colo., and they were blessed with four sons, Thomas (Annette) Jessica and Kyle, Michael (Cathy) Tyler and Thomas, Phillip (Lyndi) Reed (Courtney and great-grandson Beckett) Alec, Taylor, and Samee and William (Jeri) Mitchell and Morgan.
He was preceded in death by his parents, sisters Rose and Ruthie and brother Robert.
He is survived by sisters Shirley (Gerry), Mili (John), Agnes (Gary), and Helen (David), and brothers John (Dorothy) and Dennis, and numerous nieces, nephews and cousins.
To plant a tree in memory of James Kaus as a living tribute, please visit Tribute Store.