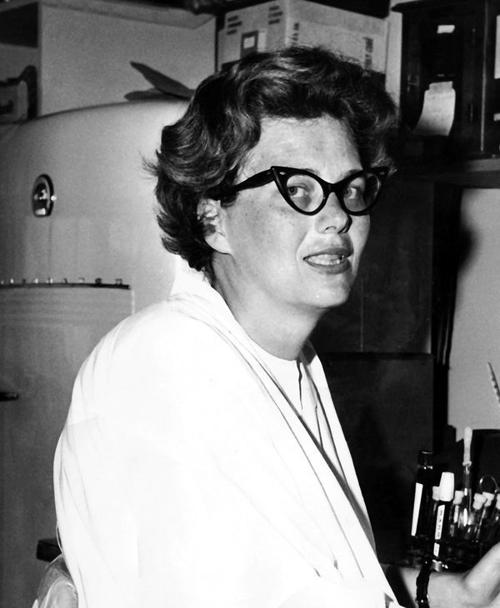 LITCHFIELD PARK, Ariz. | Retired medical technologist Madeleine Doris Sinclair Wilson, 85, passed away on Nov. 20, 2019, surrounded by her family.
She was born on May 21, 1934, in Kimball, Neb., to Roy Davis and Erna Carol Camp Sinclair.
Her father was a physician and her mother a registered nurse, and she followed them into the medical field. As the oldest of three children, she helped her mother with her two younger siblings while her dad was serving in the South Pacific during World War II. And as a child of the Great Depression, she learned the value of thrift which she never forgot. One could say she could stretch a dollar so far it made the eagle grin.
She spent most of her formative years in Chadron, a rural town in the Nebraska plains where her father practiced medicine before and after the war. When she was 18, the family moved to Salmon, ID, where she graduated from high school. She worked at the local dime store and swimming pool and saved all her earnings for tuition and board at Idaho State College in Pocatello.
A fellow student and returning GI from the Korean War caught her eye at a student newspaper meeting and she said, "I never looked at another man again." They fell madly in love and were married in 1954. They settled in Bill's home state of Utah, and Madeleine finished her training as a medical technologist at St. Mark's Hospital in Salt Lake City. Bill returned to his work at the family-owned newspaper and printing shop in Fillmore, Utah, where the couple eventually made their home. In Fillmore, Madeleine founded the hospital's first laboratory. She also taught high school and managed the city's swimming pool one year. She was actively involved in the family newspaper, The Millard County Progress, and she and Bill purchased their former cross county rival, The Millard County Chronicle, in partnership with Susan Beckwith Dutson, returning the Delta paper to her family's longtime stewardship
They welcomed three children into the fold, W. Vance II, Catherine Carol and Margaret Rose. They filled nearly every weekend with an adventure: camping trips in the mountains, exploring the vast West Desert, visiting Utah's many national parks and monuments, often traveling in an overloaded Jeep with cousins and other "adopted" kids in tow.
Their first home was a triplex, and family members felt sorry for their having to furnish all three units and started giving them their old furniture. That led to antique collecting and eventually to a house large enough to display them all, a historic home on Fillmore's Main Street. Madeleine and a few of her friends often made forages to Salt Lake City to scour the antique shops and occasionally brought home a rescue cat. A notable Siamese was raised on canned crab and refused to eat anything else.
Madeleine was active in the Fillmore Fine Arts Guild and served as its president one year and American Legion Auxiliary. With her mother, she was a member of the Daughters of the American Revolution and served as a personal page to the organization's president general at its annual convention in Washington, DC, where she met Lady Bird Johnson at a White House reception. She was also a member of the Order of Eastern Star and served as an honored queen in Job's Daughters as a teen.
Bill and Madeleine also became EMTs and were part of Fillmore's first team of volunteer ambulance drivers and attendants.
She followed her son Vance back to the University of Utah in 1976, where she finished up her coursework for her bachelor's degree and restarted her career as a medical technologist. In 1978, she and Bill moved to the Palm Springs area where she was a longtime graveyard shift medical technologist for Eisenhower Medical Center and its blood bank. During that time, she also earned her MBA at Redlands University.
In 2000, the Wilsons moved to the Phoenix area where Madeleine finally retired. Family outings continued to be a cherished tradition, and included cruises, tours and weekend getaways. She also took up showing some of her many cats competitively, and found more time for reading, knitting and helping her children with their professional and personal interests.
Bill passed away in 2016 after just celebrating 62 years of marriage.
She is survived by their children: Vance and his partner Phil Shea of Phoenix, Margaret and her partner Pam Cooper of Litchfield Park, and Catherine Pauley, the mother of her two grandsons Daniel and Samuel Pauley, who all live in the Sacramento area, and by two sons of another mother, Luciano Frej of Brazil and Ruben Rodriguez of Puerto Rico. She is also survived by her granddaughter Ericka Stokes, four great-granddaughters, her sister Sandra Costa-Brousseau of Lake Chapala, Mexico, her brother Donald Sinclair of Springfield, Oregon, nephews Patrick Costa, Eric and Scot Sinclair, Robert Wilson, and nieces Clea Feight and Skye Sinclair. And honorary family member, Cheryl Clayton, her caregiver and faithful and loving friend for the last three-plus years. She was preceded in death by her parents and niece Lisa Feight LeVitt.
Her family and friends hosted a Celebration of Life on Sunday, Nov. 24, at her home in Litchfield Park. In lieu of flowers, the family requests donations be made to the Desert Botanical Garden, dbg.org.
To plant a tree in memory of Madeleine Wilson as a living tribute, please visit Tribute Store.