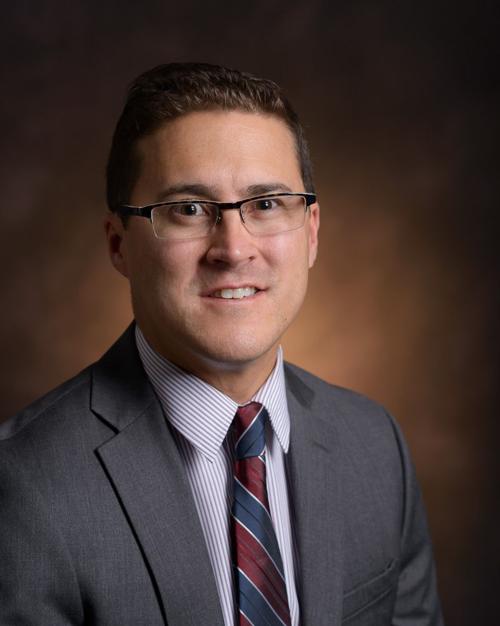 Chadron State College Relations publishes news articles, features and Q&A interviews to highlight various departments on campus in an effort to assist employees and students in gaining an increased awareness about and understanding of each other's roles and responsibilities.
This Q&A is with Ben Watson, CEO of the Chadron State Foundation.
Q: Service to the geographical region of Chadron and northwest Nebraska is one of the missions of Chadron State College. Why do you think service to the region is an important mission for CSC?
I believe that CSC has a significant role to play in the overall sustainability of rural western Nebraska. CSC plays a pivotal role in training educators and professionals who are more likely to return and work in rural communities. When evaluating a community to live in, education and healthcare are always toward the top of the list. More than 750 K-12 teachers and administrators serving in western Nebraska have CSC degrees and our health professions graduates populate every healthcare system in western Nebraska. The college should also play a key role in providing an educated workforce and hopefully developing some industry and commercial businesses that are viable and sustainable in western Nebraska.
Q: In what ways do Chadron State graduates provide service to the region?
Many CSC graduates are from rural communities and more likely to return to them. The ability to educate and expand students' horizons to new opportunities and different viewpoints at CSC provides communities with different perspectives and skills.
Q: How does the Chadron State Foundation help CSC fulfill its mission of service to the region?
The Chadron State Foundation aims to align to the mission and goals of Chadron State College by providing funding sources and networking opportunities among our alumni and community outreach efforts.
Q: How does the Foundation's work of providing scholarship assistance for CSC students fit into the college's mission of service to the region?
Chadron State College has committed itself to providing a high value and low cost higher education opportunity. Even with that commitment, college is expensive. More than 40 percent of our students are first-generation and more than 40 percent are Pell Grant eligible. Anything we can do to help ease the financial burden of attaining a degree will create better futures for our graduates, because they have less debt, and for our communities as those graduates return.
Q: Can supporters of the Chadron State Foundation play a direct part in providing service to the region? In what ways?
There are countless opportunities for CSC supporters to give to the programs that impact our region. Whether it's donations to a specific program or general scholarships, working to create internship opportunities or connections for potential employees post graduation, the Chadron State Foundation looks forward to engaging in conversations about how we collectively can improve our communities and create opportunities.
Catch the latest in Opinion
Get opinion pieces, letters and editorials sent directly to your inbox weekly!