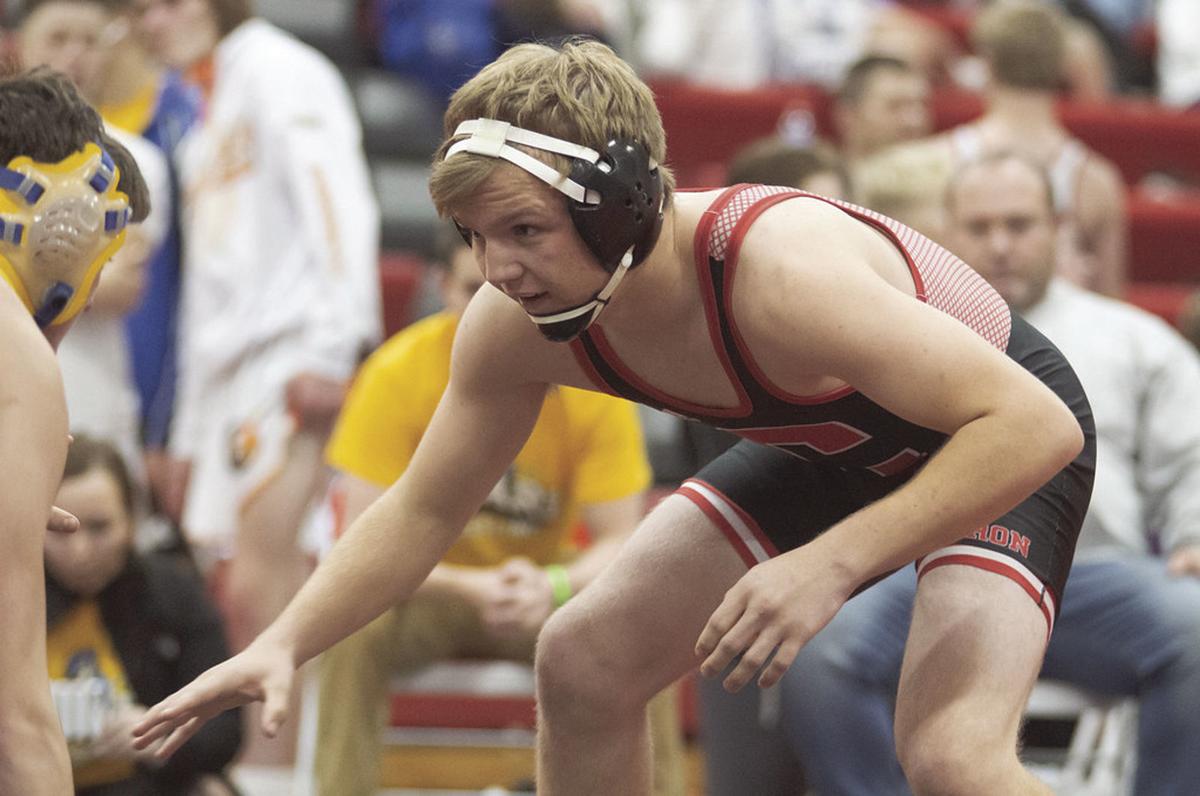 The Chadron High wrestling squad cracked the top 10 at their first invitational of the year last Saturday, Dec. 7, at Cozad, finishing 9th out of 16 squads. The Cardinals put up 90.5 points as a team behind strong showings from Daniel Wellnitz and Paige Denke. Wellintz (145) took 1st collecting 22 team points, winning all three championship matches by decision (4-2, 7-4, 7-2). Denke (106) took 4th with 16 team points, winning by fall in both the championship quarterfinals (3:07) and consolation semifinals (2:01).
Chadron also received 13 pt.'s apiece from Kade Waggener (160) and Sawyer Haag (170). Waggener won his quarterfinal match by decision (17-11) before falling in the semifinals by fall. Haag won by fall (3:34) in the quarters before also losing by fall in the semis. Both Haag and Waggener won their fifth place consolation matches by medical forfeit.
The Cardinals got 12 pt.'s from Tallon Craig (132) and a fifth place finish, his day highlighted by a major decision (12-0) in the quarterfinals of the championship bracket. Also finishing in the top six for Chadron were Zac Haug (182) and Aiden Vaughn (195). Haug scored a major decision (8-0) and a fall (2:14) in the consolation bracket, while Vaughn scored a tech fall (15-0) in the consolation bracket.
All-in-all the Cardinals placed seven wrestlers on the day across 11 weight classes. Aurora High School won the invitational with 178.5 pt.'s, followed by North Platte at 152, and Adams Central at 131.5.
Earlier in the week on Thursday, Dec. 5, the Chadron wrestling team traveled to Gering for their first dual. The Cardinals were beaten 50-24, scoring all 24 points by way of four falls from Paige Denke (106), Rhett Cullers (152), Kade Waggener (160), and Aiden Vaughn (220).
Two Cardinals, Tallon Craig (132) and Sawyer Haag (170), were able to take their matches to full time, both losing by major decision. Haag was able to record an escape point in each period, while Craig gained all three of his points in the final period by-way-of an escape and reversal.
Chadron also competed in their fall losses, specifically with Eric Vahrenkamp who was only down 10-7 going into the final period. Chadron wrestled across 11 weight classes on the day.
The Cardinals will host a triangular this Thursday, Dec. 12, at 5:00pm here in Chadron versus Valentine and Gordon-Rushville. Then they hit the road again for an invitational at Gordon-Rushville this Saturday, Dec. 14 starting at 9:00am. The Chadron squad continues their busy Dec. schedule as they head to Mitchel next Tuesday, Dec. 17, for a dual.