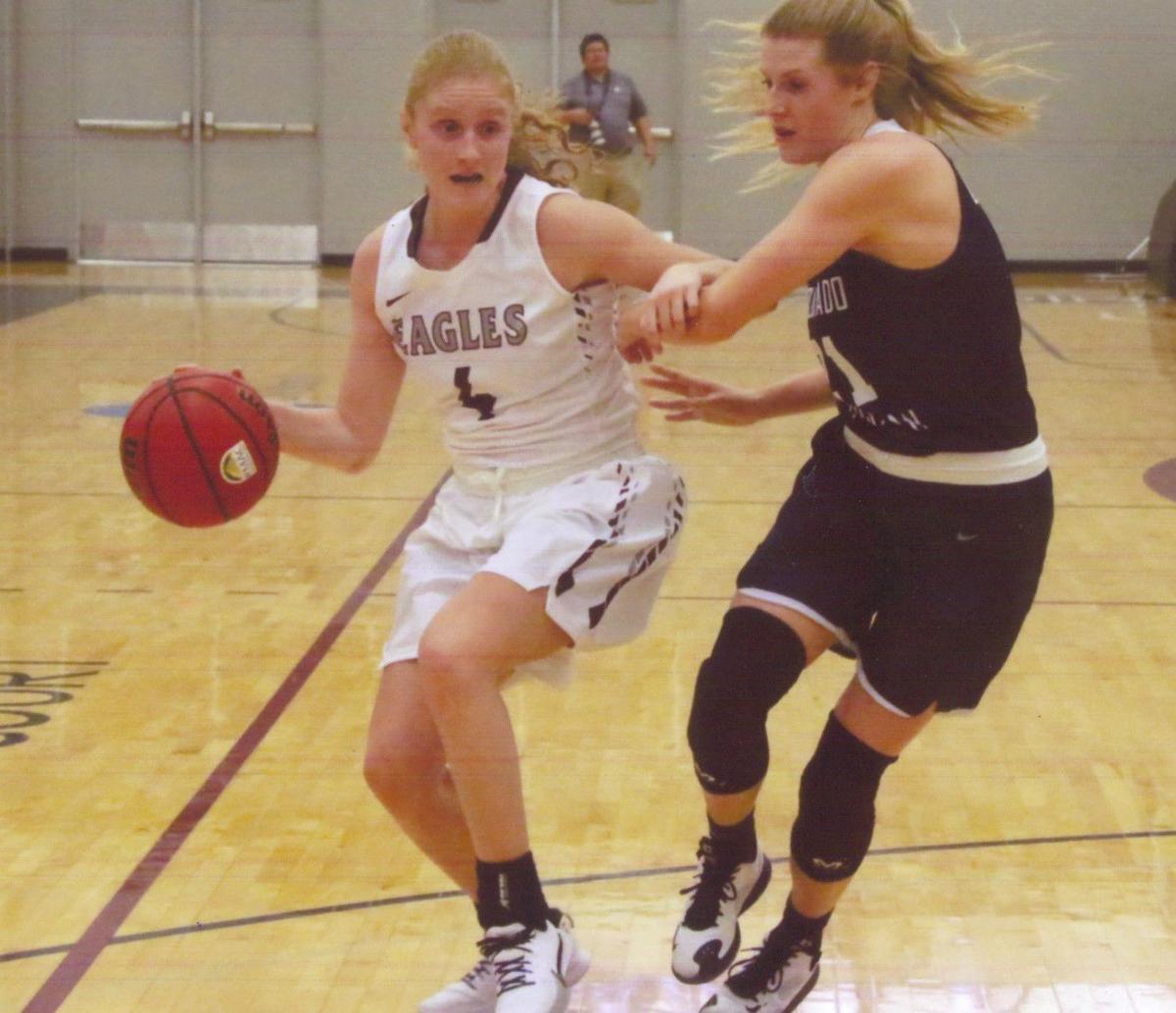 A 15-point difference in points scored off turnovers helped the Metro State women's basketball team to a 76-67 win over Chadron State in the final Rocky Mountain Athletic Conference game of 2019 for both teams Saturday night in Denver.
Metro improved to 4-7 (3-2 RMAC) with the win, while CSC fell to 3-11 overall and 1-4 in conference play.
The Eagles had several bright spots, like making 11 of 22 three-point shots, while six treys was their previous high this season. They also were 14 of 17 from the free throw line and out-rebounded the Roadrunners 39-34.
But the Eagles had 18 turnovers, 10 more than Metro, and the hosts scored 20 points off CSC's ball-handling errors while the Eagles managed just five points following Metro turnovers.
Each team went on an 11-2 run in the opening quarter. Metro went first, but the Eagles answered to tie the game at 13 with 3:43 to play in the period.
CSC briefly led at 2:41 in the first frame when sophomore Bailey Brooks drained a three to put her team up 16-15.
The Roadrunners outscored the Eagles 21-11 in the second quarter to take a 39-27 halftime lead.
The Eagles lit up the hoop in the third quarter, sinking six straight field goal shots. The buckets included three-pointers by Jori Peters, Melisa Kadic and Taryn Foxen that nearly erased a 14-point deficit when CSC trailed by only 45-43 midway in the frame.
However, the Denver team regained its offensive rhythm near the end of the period, and led 59-50 going into the final 10 minutes.
You have free articles remaining.
Each team tallied 17 points in the fourth quarter, despite the Eagles being called for seven fouls and the Roadrunners' two.
Foxen led all players with 20 points while sinking four of five shots behind the arc and six of seven free throws. Kadic added 13 points and both Peters and Jordan Morris 10. Peters had a game-high eight rebounds and both Foxen and Kadic six.
Brooks had both seven points and rebounds.
The Roadrunners, who shot 45.2 percent from the field but made just eight of 28 from long range, had five players score in double figures. Leya Harvey, a 6-1 senior, led with 14 points despite making just three of nine free throws.
Chadron State is back in action Jan. 3, when it plays Adams State in Alamosa, prior to a trip to Durango to face Fort Lewis the next day.
Chadron State--Taryn Foxen 20, Melisa Kadic 13, Jori Peters 10, Jordan Morris 10, Bailey Brooks 7, Sam Hinkle 3, Olivia Jolley 2, Jessica Lovitt 2. Totals: 21-54 (11-22) 14-17, 67 points, 39 rebounds, 18 turnovers.
Metro State--Leya Harvey 14, Bree Wellington 11, Jaela Richardson 11, Morgan Lewis 11, Jaiden Galloway 10, Magge Justinak 9, Mariah Schoeder 8, Ashley Bernali 2. Totals: 28-62 (8-28) 12-18, 76 points, 34 rebounds, 8 turnovers.
Chadron State 16 11 23 17 ----67
Metro State 18 21 20 17 ----76
3-pointers: CSC--Foxen 4, Kadic 3, Peters 2, Hinkle 1, Brooks 1. MSU--Justinak 3, Galloway 3, Harvey 1, Richardson 1, Lewis 1.