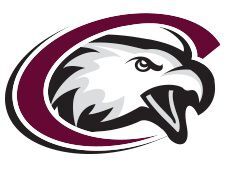 The Chadron State College football team had more first downs, more yards and more time of possession, but was outscored 24-17 by host Colorado Mesa on Saturday in Grand Junction, dropping the Eagles' record to 1-3 on the season and 1-2 in the RMAC, while Mesa improved to 3-0 and 2-0.
 "We were in the game at the end," said CSC Head Football Coach Jay Long. "We just have to find a way to get in the end zone. We were moving the ball up and down the field, but we weren't finishing our drives. We gave up two (Mesa) drives that we'd like to have back, but our defense played well. We've just got to find that end zone."
The Eagles out-yarded the Mavericks 402 to 327, posted 25 first downs compared to 18, had the ball 7 ½ more minutes, converted on nine of 17 third downs as opposed to three of 12 for Mesa and punted just twice, but after four games they are averaging only 20.5 points.
The first half was particularly disappointing. The Eagles opened the scoring on their first possession with a 39-yard field goal by Gunnar Jones, but trailed 10-3 at intermission.
Chadron State also moved 61 yards in 16 plays during its second possession, but Jones's 36-yard field goal attempt went wide.
A holding penalty helped stall the Eagles' 12-play drive on their next possession. The Mavericks took over on their own 36 and scored in nine plays. A 29-yard pass from freshman quarterback Karst Hunter to Elijah Lilly was the big play. Four snaps later a seven-yard toss to Lionel McConnell netted the touchdown.
Lucas Ruiz Diaz added the extra point, then booted a 42-yard field goal with 28 seconds left before halftime to give the hosts a 10-3 lead.
Both teams scored 14 points in the second half, but the Eagles missed a chance to score first when the Mesa punter, after going high to grab the snap from center, ran with the ball to no avail and CSC took over on the Mavs' 24.
Unfortunately, the Eagles failed to pick up a first down for the first time after they had gained possession, and Jones's field goal try from 42 yards missed again.
Mesa scored in three plays, the last one a 50-yard ramble down the sideline by tailback Avian Thomas, who broke a gallant tackle attempt midway in the jaunt, to put the Mavericks up 17-3 with 5:36 left in the third frame.
The Eagles answered in two minutes. Following a 24-yard pass from quarterback Dalton Holst to Ali Musa, fellow wide receiver Jahani Wright made a diving catch of Holst's 41-yard pass at the one-yard line. On the next play, Holst's shovel pass to Cole Thurness completed the 75-yard drive for the Eagles' first touchdown of the game.
The Mavericks also responded in a hurry, going 79 yards in eight plays to score on the final play of the third quarter when Dwight Blakey went the last two yards. During the drive, Blakey, the game's leading receiver with eight catches for 86 yards, caught passes of eight and 19 yards and picked up a 15-yard penalty for targeting by a CSC defender after the second catch.
Twice in the fourth quarter CSC was thwarted by turnovers in Mesa territory. Two minutes in, Torren Calhoun forced a sack fumble at the Mesa 47 that it was recovered by Kaden Stewart. Then with five minutes remaining, after Holst's 15-yard to Wright netted a first down at the Mesa 23, Mesa safety Damar'ren Mitchell picked off a pass at the Mavs' three-yard line.
Chadron State finally reached the goal line again with 2:32 remaining. The big play was a 21-yard reception by freshman Jamal Browder. The Eagles also were aided by two pass interference calls and got the touchdown on Elijah Myles's two-yard run to make the score 24-17 after Jones booted the PAT.
Thanks to the Eagles' defense, use of their last time out and a 30-yard Mesa punt, the Eagles got the ball back at their 37 with 2:07 remaining.
The teams traded major penalties and Holst was sacked for a five-yard loss. The Eagles were faced with a fourth and 18 on their final play. The CSC quarterback threw a six-yard pass to Chad Mikelson, who lateraled to Wright, but the Mavericks blunted the effort and took the ball with 58 seconds left.
Holst finished the day 28-for-49 for 286 yards, giving him 10,028 career yards passing, just 187 shy of Jonn McLain's school record. He threw to nine receivers Saturday with Wright catching four for 76 yards.
The Eagles managed 116 yards on the ground, led by Elijah Myles' 75 yards on 18 attempts.
Linebackers Jeremiah Makahununiu and Noah Kerchal were Chadron State's leading tacklers with nine apiece. Mitchell was Mesa's leading the tackler with 13 to go with his interception.
Thomas had 111 yards on 14 carries and Hunter finished 19-for-30 passing for 172 yards.
CSC returns to the road this week, playing New Mexico Highlands in Las Vegas on Saturday at noon. The Cowboys also are 1-3 and 1-2.
Total Net Yards; 402; 327
Rushes, Yards; 31-116; 34-155
Passing; 28-49-1; 19-30-0
Punts, Average; 2-38.0; 5-42.2
Penalties, Yards; 8-18; 8-69
Chadron State 3 0 7 7 ----17
Colorado Mesa 0 10 14 0 ----24
CSC—Gunnar Jones 39 field goal
CMU—Lionel McConnell 7 pass from Hunter Karst (Lucas Ruiz Diaz kick)
CMU—Ruiz Diaz 42 field goal
CMU—Avian Thomas 50 run (Ruiz Diaz kick)
CSC—Cole Thurness 1 pass from Dalton Holst (Jones kick)
CMU—Dwight Blakey 2 run (Ruiz Diaz kick)
CSC—Elijah Miles 2 run (Jones kick)
Rushing: CSC—Elijah Miles 18-75, Jeydon Cox 6-27, Dalton Holst 6-10, Brock Ping 1-4. CMU—Avian Thomas 14-111, Karst Hunter 7-28, Morian Walker 4-14, Jesse Rodriguez 4-6, Blake Moore 1-3, Dwight Blakely 1-2, Team 3-minus 5.
Passing: CSC—Dalton Holst 28-49-1, 286 yards, 1 TD. CMU—Karst Hunter 19-30-0, 172 yards, 1 TD.
Receiving: CSC—Cole Thurness 6-45, Chad Mikelson 5-49, Elijah Myles 5-23, Jahani Wright 4-76, Ali Musa 2-40, Peter Krohn 2-14, Dorian Collier 2-11, Jamal Browder 1-21, Montel Gladney 1-7. CMU—Dwight Blakey 8-86, Elijah Lilly 3-38, Lionel McConnell 3-13, KJ Sapp 3-13, Avian Thomas 2-11, Dagan Rienks 1-11.
Kickoff returns: CMU—Elijah Lilly 2-41. Punt returns: CSC—Ju'Wan Murphy 1-6.
Tackles: CSC—Noah Kerchal 5-4, 9; Jeremiah Makahununiu 2-7, 9; Brendan Brehmer 4-3, 7; Jeremiah Gutierrez 4-2, 6; Travis Wilson 2-4, 6; Bobby Peele 3-2, 5. CMU—Damar Mitchell 7-6, 13; Remington Green, 2-10, 12; Siaosi Finau 2-7, 9; Dee Ervin 5-2, 7; Cross Poyer 3-4, 7.