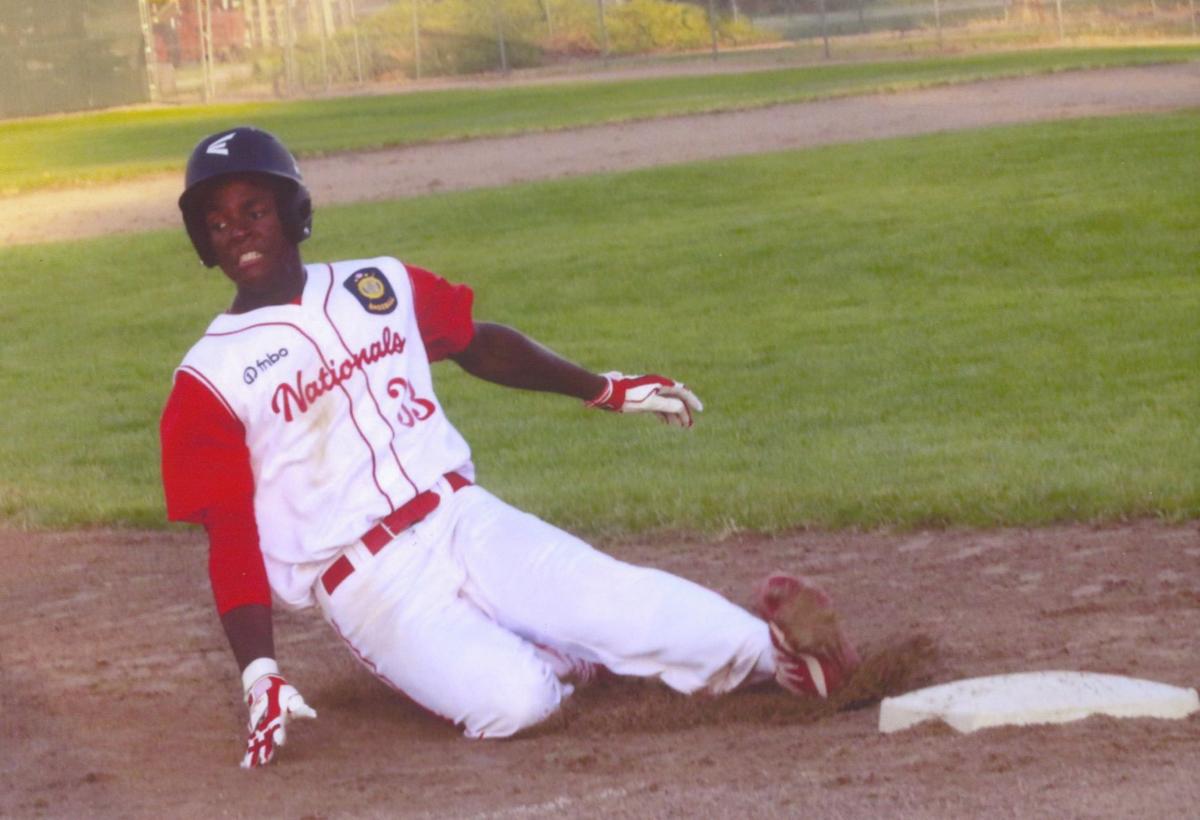 Gering scored twice in both the fourth and fifth innings and pitcher Anthony Walker fanned 10 Chadron batters as the invaders took a 4-0 victory during a seniors game at Maurice Horse Field on North Main Street last Wednesday night.
The loss was the third in a row for the Chadron crew, which saw its record fall to 4-5 after scoring just one run in the last three games.
"We're just not hitting," Assistant Coach Greg McCallum said. "At this time of the year we should be getting some hits, but it's not happening."
The Seniors, sponsored in part by First National Bank Omaha, will be at home Thursday, July 16 for a double-header against what is expected to be a pesky Casper Crunch team. The first game is set for 5 p.m.
It looked as if Chadron would score first vs. Gering after No. 2 hitter Xander Provance drove a ball to right center and used his speed to wind up on third in the bottom of the first. But Provance was left stranded and the Nationals never threatened again.
It didn't help that four Chadron baserunners were thrown out while trying to steal or take an extra base.
Gering got two runs in the top of the fourth. The first runner scored after taking off from third when Chadron made play on a runner at first. A bit later Riley Hoke tripled over the centerfielder's head to score the runner who had been on first.
The last batter in the inning also hit the ball hard, but centerfielder Curt Bruhn caught it.
In the next inning, Gering shortstop Riley Schaneman hit a line drive to right field to drive in two more runs.
Walker, the Gering pitcher, closed out the game by striking out five of the final six Chadron batters he faced to give him 10 whiffs all told. Chadron finished with five hits, two of them singles by Cobie Bila, who was playing his first game this summer while recovering from a torn knee ligament. Tate Ryan and Bruhn also singled to go with Provance's triple.
Schanaman had two of Gering's six hits. The visitors played errorless ball. Chadron committed three miscues while having their record drop to 4-5. Gering left the field with an 8-7 record, according to Coach Danny O'Boyle, former Chadron State football standout and Gering High's new football coach this fall.
Be the first to know
Get local news delivered to your inbox!